Liverpool's miserable form in 2017 continued at Hull City, where the Reds slumped to a woeful 2-0 loss following another appalling performance.
Hull City 2–0 Liverpool
Premier League, KC Stadium
February 4, 2017
Goals: N'Diaye 44′, Niasse 84′
---
Liverpool FC: The Gift That Keeps On Giving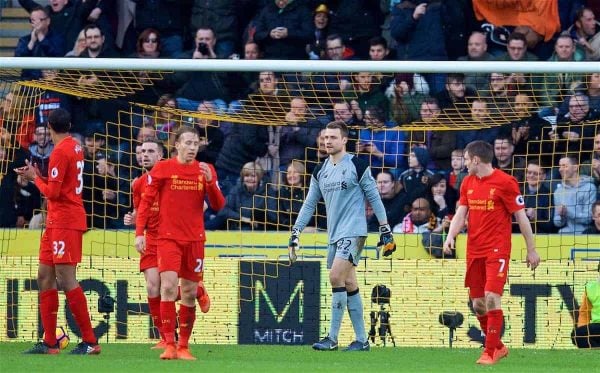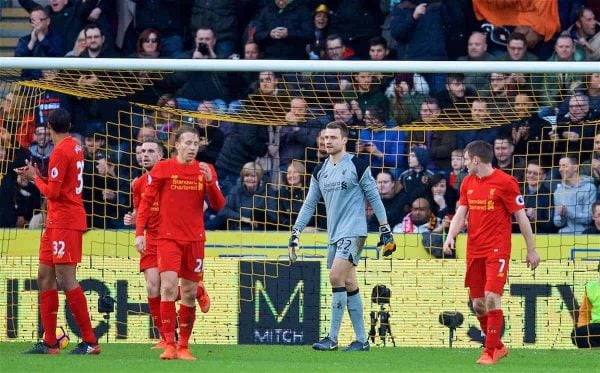 Gifting the softest of goals has been a long-term problem for the Reds, but no matter how much it continues to prove costly, it shows no signs of going away.
Hull were the latest side to benefit from two Liverpool specials, the first from a corner and the second following a trademark counter-attack after the Reds failed to find a way past their organised opponents.
A sheer lack of willingness to defend, organisation and general desire to mark and even compete cost dearly again, as Klopp's men failed to clear or react to the second ball allowing Alfred N'Diaye to poke home.
Weak goalkeeping from Simon Mignolet left a lot to be desired too as Hull enjoyed the same rewards Swansea did at Anfield recently, where they too bundled home from a corner that wasn't cleared.
The second was one of the most familiar sights of recent weeks as the home side exploited the gaps left as Liverpool pushed forward out of desperation, with Oumar Niasse outrunning the snail-paced Lucas Leiva and slotting home.
Gifting goals in such a manner is at the stage of complete embarrassment for Liverpool, but will it ever end?
Same Pattern, Same Failings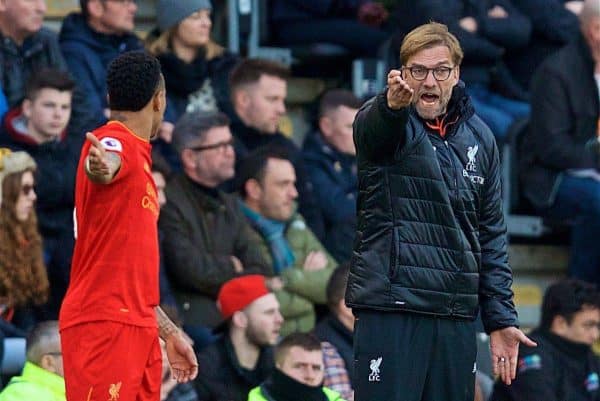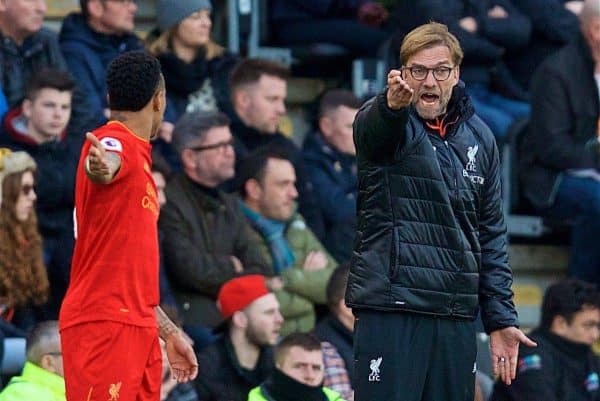 Liverpool's period of struggles have seen a familiar theme to matches play out during the increasing number of off-days Jurgen Klopp's men have suffered recently.
Fail to break down deep-sitting opponents; grow frustrated and commit numbers forward out of desperation; get caught on the break; concede sloppy goal; repeat.
It was this exact pattern and these exact failings that Liverpool once again fell foul to, with the only different to recent outings—Chelsea aside—being that it was this time played out at the KC Stadium against Hull City.
Failure to break Hull's resolute defence was particularly aptly timed, after both Klopp and Emre Can spoke of how the Reds now "know how to play" against weaker teams.
Reality is however, such opponents are not only finding it increasingly easy to play against the Reds, but beat them full stop.
Where such sides used to sit deep out of fear they would be ripped apart by the Reds, they now do so voluntary, knowing Liverpool's failings will present them with a gift at some stage.
And once again, it did, as N'Diaye and Niasse gobbled up two absolute gifts from Klopp's men, and the home side could even have had a couple more on the break too.
Can Struggles Again With Wijnaldum Overlooked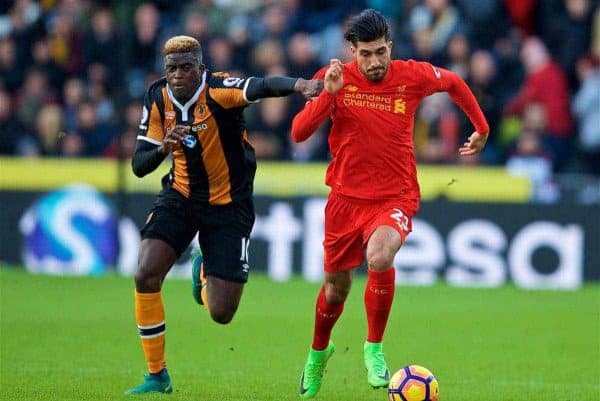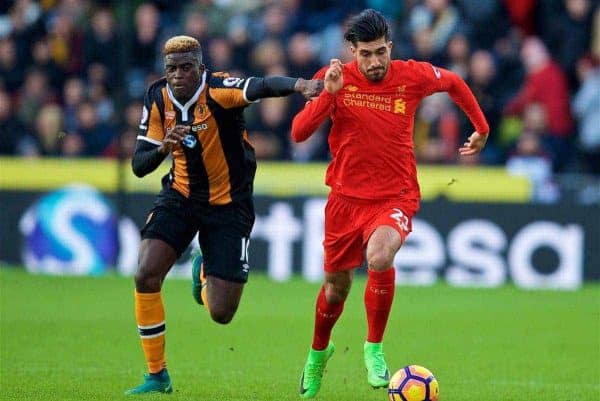 There's been very little positivity with individual or collective performances since the turn of the year, but one player who has impressed as he's quietly gone about his business is Georginio Wijnaldum.
It was certainly a surprise therefore to see the Dutchman benched at the KC—especially after his goalscoring display against Chelsea—with Can, one the biggest strugglers in recent weeks, again preferred by Klopp.
The decision to select his compatriot over Wijnaldum may be a move the boss regrets in hindsight, with Can enduring another poor afternoon in the midfield battle—prompting Klopp to take him off in his first substitution.
With Can in and Wijnaldum dropped, Liverpool lacked speed and accuracy playing through midfield, as well as the goal threat the Dutchman carries by arriving late in the box—as shown against Chelsea and Man City.
With Klopp having challenged Wijnaldum to begin improving his finishing and finding the net with more regularity, it was the wrong move not to give him the chance from the start.
Mane Back, But Can't Do it On His Own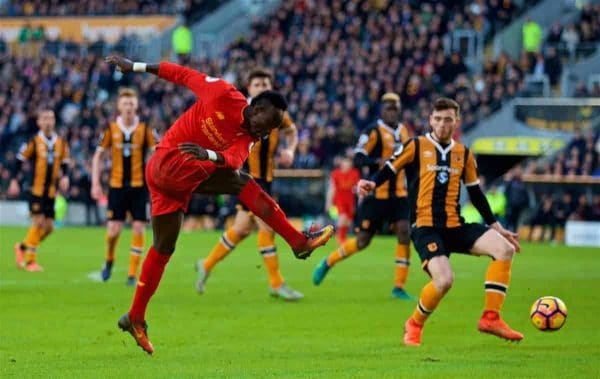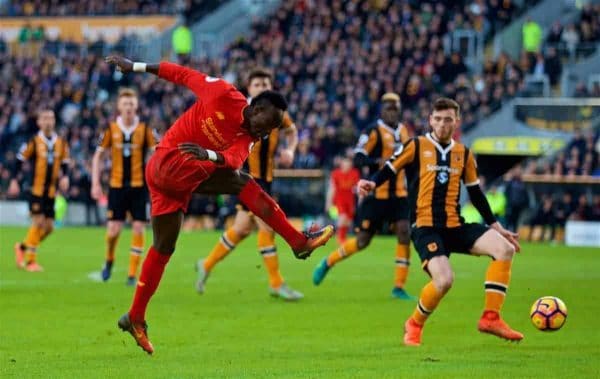 Liverpool's dire opening month of 2017 was widely put down to the absence of key speedster, Sadio Mane, and all was sure to click again when the Senegalese returned.
The KC Stadium was set to be the scene of the start of this resurgence, but instead it was more of the same with even Mane unable to reignite Liverpool's blunt attack.
This display proved that any ideas all would fall back into place with Mane back are misguided, with Liverpool needing far more from their out-of-form attackers as a collective—before even going into other areas of improvement elsewhere.
There was a feeling that those around Mane almost sat waiting for the returning star to make something happen, with Philippe Coutinho turning in his worst performance of the season.
The Brazilian continues to look rusty since returning from injury, and his persistent wayward shooting summed up a dire afternoon void of creativity and sharpness once again.
Roberto Firmino was equally as unimpressive, failing to get in the game and look like causing danger even with his partners in crime alongside him, while Adam Lallana's lack of productivity outside of his work-rate was once again alarming.
Mane may be back now, but Liverpool's attack as a collective all need to step up.
Almighty Top-Four Scrap Pending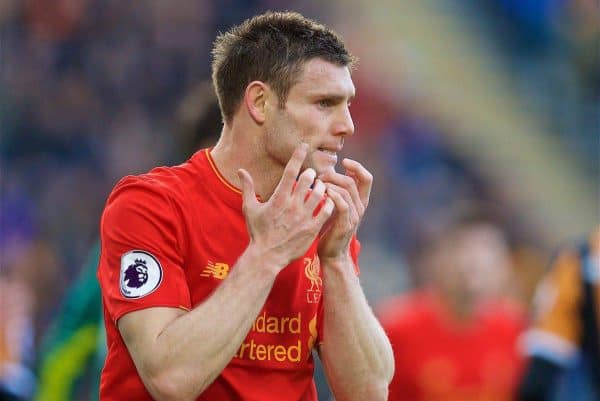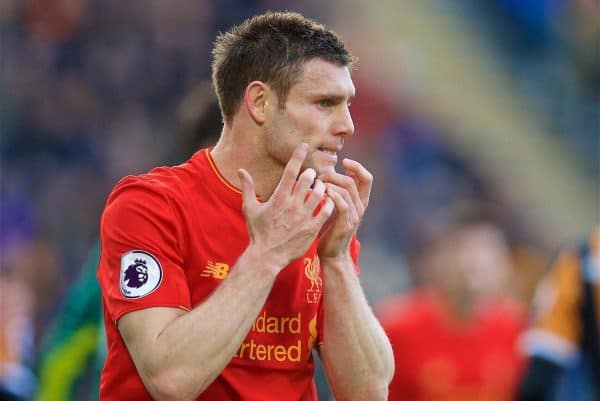 Klopp spoke pre-match of not giving up the hunt for the Premier League title until it was mathematically over, stating: "If Chelsea are 10 points ahead with three games left to play, we'll give up."
Results on Saturday put that final nail in the coffin for Liverpool and it's now time for Klopp to get real and prepare his side for an almighty scrap for a place in the top four.
Liverpool's current form provides little hope or confidence that they will have enough about them to secure one over the final 14 games, and it's going to be one hell of a battle for Klopp's side to pick themselves up from here.
A couple of huge clashes loom with Spurs and Arsenal to come in two of the next three games.
Every second of the extra training ground time that comes with the manageable fixture schedule from this point on must be used effectively to give the Reds any kind of chance.
If the slump continues though, the fruitless campaign that looks like unfolding may indeed transpire.