Jurgen Klopp has admitted his surprise at not receiving a phone call from Chris Coleman over Ben Woodburn's call-up for Wales.
Woodburn was handed his first senior call-up for Wales this month, with the teenage forward preparing for a World Cup qualifier against Ireland after making the breakthrough with Liverpool's first team this season.
And the Reds' manager has admitted his surprise that he wasn't consulted by Coleman before the announcement, given Woodburn's inexperience and the lack of overall contact the Wales boss has had working with the 17-year-old to date.
"Actually, I was surprised about this. I don't know exactly how it's normal here," Klopp suggested.
"This should not be a criticism, but usually when you call up a player, a 17-year-old player, I thought it could be possible to call me.
"He has to learn, he has to develop, he has to improve, all of this…there are now two managers responsible for him."
With some reports suggesting Wales had only called up Woodburn to secure his international future, amid the possibility of switching allegiances to England, Coleman was keen to assuage the doubters and make clear that Woodburn was included on merit.
"If I thought it was too early for him I wouldn't have called him up, because this game is massive for us," he said.
"I am thinking about what is the best squad to get together to meet this next challenge. And Ben has done enough."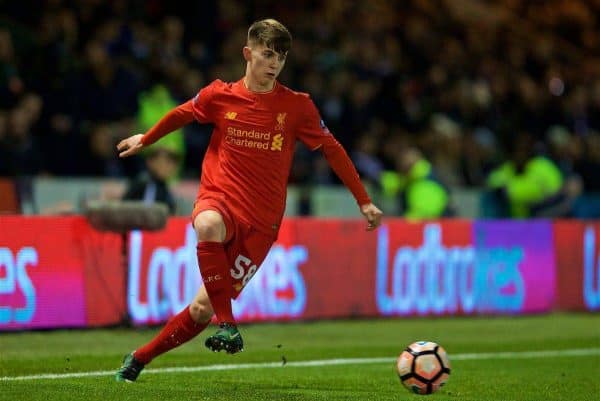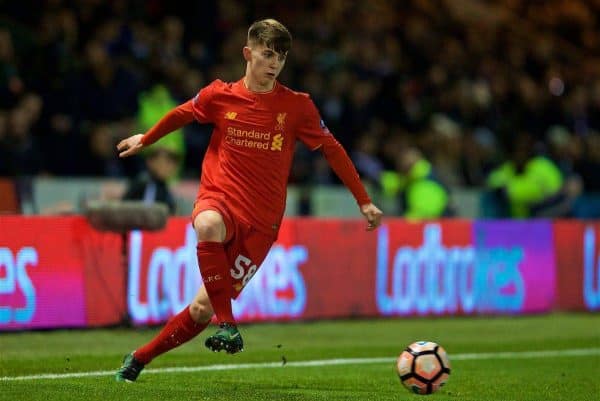 Speaking to Wales Online, Coleman was also at pains to explain why he had made the decision over Woodburn's promotion to the seniors without consulting Klopp.
"No, I make my own mind up about a player. I understand when you pick young players then clubs go 'Oh, calm down,' but I make my own mind up," he added.
Woodburn has been joined in the squad by fellow under-23 Anfield talent Harry Wilson, who was added to the Wales set-up after an injury to Tom Lawrence.
Wilson is Wales' youngest-ever player, capped at just 16 years and 207 days, but has yet to add to his solitary outing since that first appearance in 2013.
To complete the trio of Liverpool players in the Wales squad, on-loan goalkeeper Danny Ward is vying for a starting berth, having impressed this season at Huddersfield.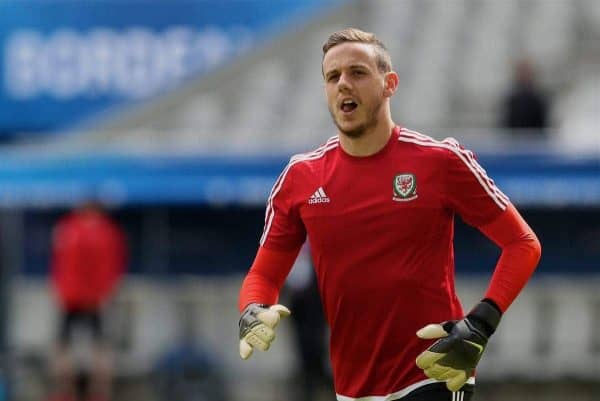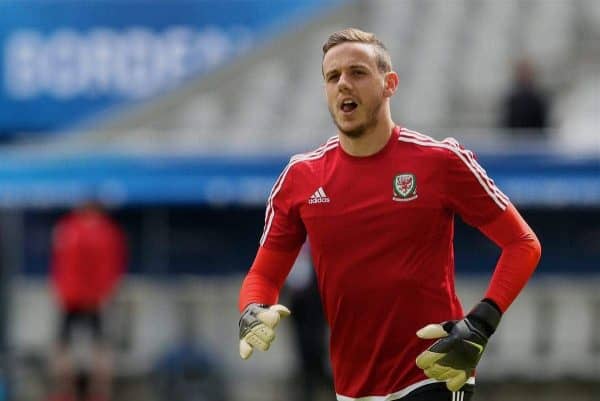 Ward acknowledges he has a battle to win a place in the side at international level, but told the Huddersfield Examiner he was relishing the challenge.
"Wayne [Hennessey] has been brilliant for Wales," Ward said.
"He's been number one for a number of years and I can't say enough about him.
"On a personal note it's just a case of chasing him and trying to catch the eye in the training and perhaps change the expectations the manager may have.
"It's going to be a hard task but it's one I will relish over the next couple of years.
"It would be nice to get the shirt in Dublin but that's for the manager to decide."