Southampton midfielder Dusan Tadic has discussed Marko Grujic's difficult first season at Liverpool, backing him to settle in and shine.
Grujic made the move to Merseyside last summer, after signing in a £5.1 million deal six months earlier, spending the rest of the season back on loan with Red Star Belgrade.
Though he impressed during pre-season, Grujic was never expected to make an early impact in the Premier League, but this was compounded by a hamstring injury picked up towards the end of 2016.
He has since returned to fitness, and has been turning out for the Liverpool U23s, with a view to a regular role next season.
And Tadic, who moved to England as a 25-year-old in 2014, believes his compatriot simply "needs time" to adjust.
"I know him very well, he is a good boy with a good mentality," he told Goal.
"I think he needs time because everything has happened to him [in the past year]. He played just one season with Red Star and then he went to Liverpool and he needs the time to adapt.
"For sure, Liverpool will bring good qualities into him. We will see what happens in the future but I believe in him.
"He just needs to work hard every day and his qualities will come out on the pitch."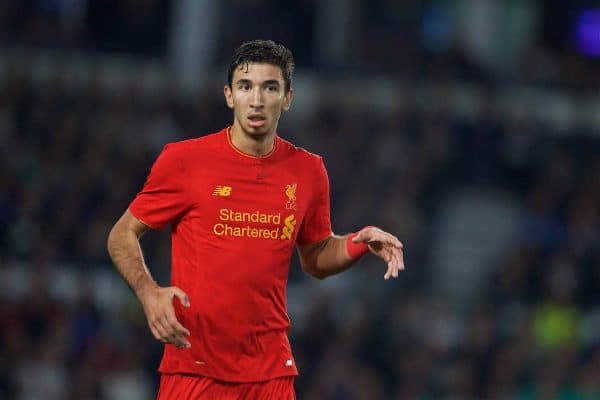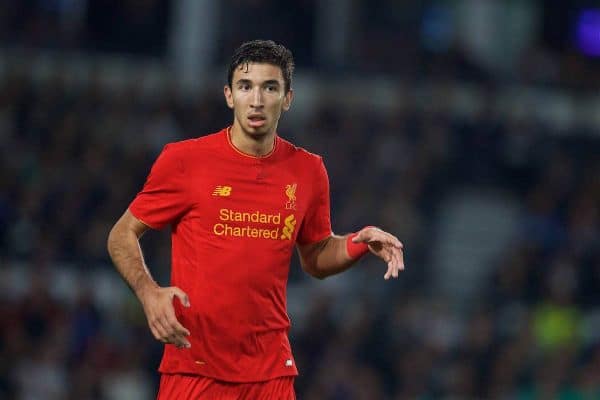 Grujic was the subject of speculation over a possible loan move earlier in March, with Dinamo Zagreb, Real Betis and Hamburg believed to be interested in signing the 20-year-old.
This would likely have come in the summer, but Liverpool told the midfielder's representative that "[Jurgen] Klopp counts on him," suggesting he would take up a bigger role in 2017/18.
While Tadic adapted quickly, scoring five goals and assisting a further nine in 37 games in his first season with Southampton, he believes the physicality of the Premier League can be tough.
"You can see other players with more experience than him that have struggled in the Premier League," he continued.
"He is still a young player and, for him, this situation is normal. The Premier League is the hardest league in the world.
"If you go to another league it is easier but this league is hard to adapt to.
"There's a lot of contact so I think that it is different from everything else."
Grujic has clearly bulked up since his move from Red Star, and this year out of the public eye could benefit the Serbian as he looks to follow in Tadic's footsteps.