With Barcelona widely reported to be interested in signing Liverpool's Philippe Coutinho in the future, Neymar has fuelled speculation over a move.
Neymar and Coutinho are currently with the Brazil squad in Uruguay, as they prepare for their first World Cup qualifier of the March international break.
The duo are in line to start as part of Tite's three-man attacking line, either side of Roberto Firmino, and they will be hoping to continue their fine form alongside each other.
Coutinho has broken out onto the international stage over the past year, scoring five goals and assisting two in 10 games since resuming his regular role last May.
He has also shone for Liverpool, and was recently rewarded with a new, £150,000-a-week contract that ties him to the club until 2022.
This hasn't deterred Neymar, however, with the 25-year-old earmarking his compatriot as the Premier League talent he would most like to move to Catalonia in the future.
"A Premier League player that I would like to have in Barcelona is Coutinho," he explained.
"I believe Philippe Coutinho is a player that would totally fit in Barcelona."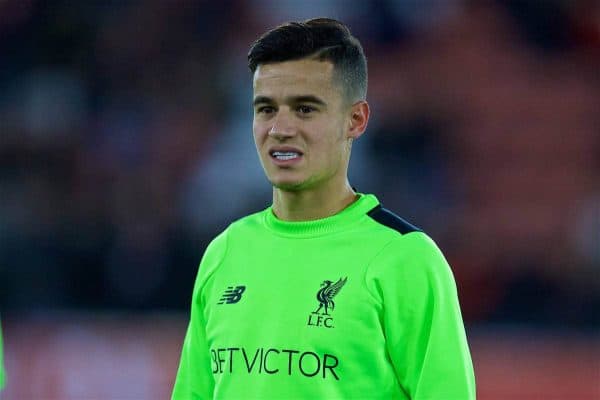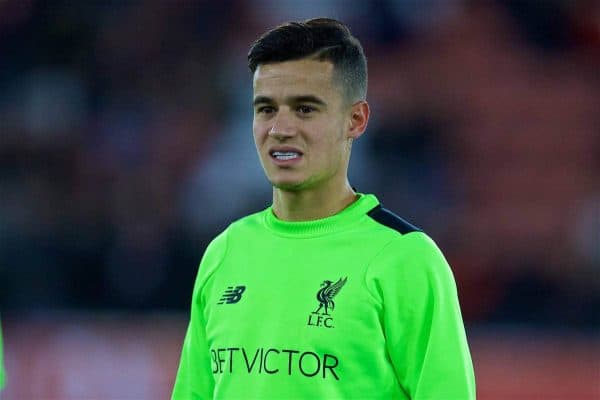 It would be no surprise to see Coutinho leave for Barcelona in the future, with the typical route for South American players seeing them make the move to La Liga.
Two clear examples of this are ex-Reds duo Javier Mascherano and Luis Suarez, who have taken up key roles with Barcelona since arriving in 2010 and 2014 respectively.
Whether Coutinho is currently at the level required at the Nou Camp is debatable, however, particularly given his current dip in form.
Furthermore, La Liga expert Guillem Balague recently claimed Barcelona were not interested in signing the former Inter Milan playmaker, despite the need to replace Andres Iniesta in the future.
"Philippe Coutinho is of course a very good player but Barcelona do not want to sign him," he said.
"Barca are after a midfielder and Coutinho is more of a forward. Marco Verratti is the one they want but he may be too expensive for them."
Coutinho's long-term role is arguably deeper in midfield, though, allowing the Brazilian more freedom to dictate play and carve out chances for his team-mates.
But for now, it seems that he is set to remain on Merseyside—though don't expect Neymar's advances to stop any time soon.