With Peter Moore announced as Liverpool's new chief executive officer, replacing Ian Ayre in the summer, all eyes are on the incoming Liverpudlian.
Moore was announced as Ayre's successor on February 27, with the latter leaving the club at the end of the month to become general manager for 2.Bundesliga side 1860 Munich.
This appointment marks a change of direction for Reds owners Fenway Sports Group, who have overseen a major reshuffle in their hierarchy in the buildup to Ayre's departure.
Beginning work in the summer, Moore is set to focus more heavily on business than football, with Michael Edwards instead working alongside Jurgen Klopp on Liverpool's recruitment.
This makes Moore more of a mystery to supporters—so just who is the 61-year-old, and what will he bring to Liverpool Football Club?
Peter Moore
Moore was born in Liverpool in 1955, and has supported the Reds from the age of four, with his Merseyside roots running deep despite his lengthy absence from the city.
Within this, his passion for football took a central focus, as he recalled in an interview last year.
"When I played in England, I played at a decent level but nothing special, but we were well-matched. I was a right full-back, No. 2, and it was a big deal for me," he said.
"There might have been 10 men and a dog watching us play, but we were well-matched, games were 2-1 and it was so much fun."
After obtaining his bachelor's degree at Keele University, Moore initially headed to the United States as a football coach, before completing his master's degree at the California State University.
From there, he began work for French football boot company Patrick, working his way through the ranks over 11 years before landing a job with Reebok, again specialising in football.
It was with Reebok that Moore secured a standout deal with Liverpool in 1996, in a deal that eventually lasted until 2006, but after a long spell in Boston, he sought a change of scenery.
This brought him to San Francisco, where he began work with Sega, and despite a lack of knowledge in the field of video games, his business acumen shone through.
His work on the Dreamcast then saw him move onto Microsoft in 2003, to help steer the Xbox into competition with Playstation, before joining EA four years later.
Moore's last position before joining the Reds is as chief competition officer for EA, and he played a key role in the unveiling of FIFA 17 last summer, with his love for football clear.
Background in Business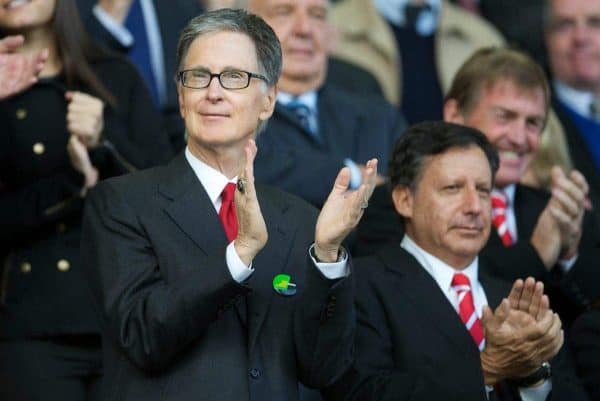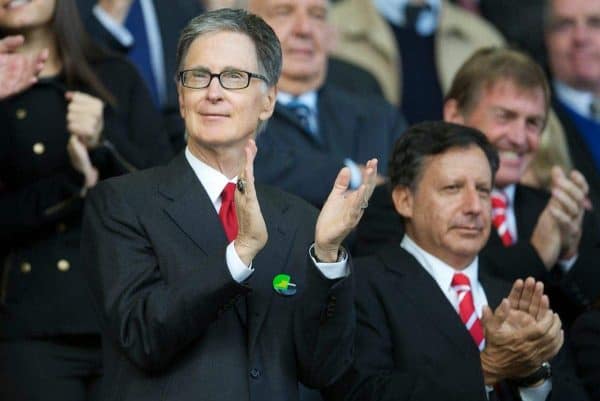 Moore's reputation as a businessman precedes him, and he will arrive back on Merseyside with a CV to reinforce his position as Liverpool's new CEO.
Much of this has stemmed from his confidence in his own ability, after honing his craft over decades in the States—despite, as he told the Guardian in 2008, coming from humble beginnings.
"A lad from Liverpool who was a soccer player?! Why would I feel out of my depth at a strategic multi-million dollar marketing meeting?!"
Moore has been phenomenally successful in building businesses from the bottom, adapting his approach throughout his career and showcasing his strengths with some of the world's biggest brands.
He has also battled adversity, from the muted reaction to the Dreamcast to securing his position leading the Xbox, to rising from controversy with the console's Red Ring of Death hardware issues to once again establishing himself with EA.
And he has done so by employing a personable approach, with Moore the type of character capable of leading a company, not hiding behind statistics.
"In me, you're not getting a 'poring through Excel spreadsheets' type of guy. You get the face of the business," he explained back in 2008.
"Someone who can be there in a broader role, leadership, speak for the business, give it a little bit of personality—and then you hope that the smart people then bring it all along behind you."
Most importantly, as a football fan, he understands the necessity of dialogue between supporters and the club.
This makes his assertion that "I like people, despite the ones that want to kill me," particularly key in the world of modern football.
Liverpool's Change in Focus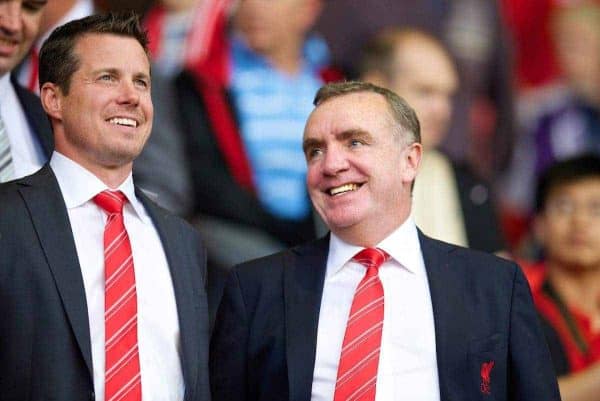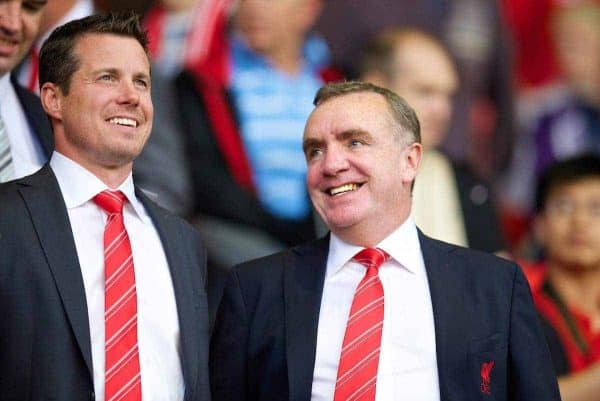 When Edwards' appointment was announced in February, it was reported that the club would seek a new CEO with a background in business rather than football.
It was now Edwards responsible for signings, sales, new contracts and the identification of transfer targets, as well as overseeing improvements to Liverpool's training facilities.
This allows Edwards to work more closely with Klopp, and he is clearly already making positive steps with new, long-term contracts for Philippe Coutinho, Joe Gomez and Adam Lallana, and more in the works.
With Liverpool likely to be busy in the transfer market again this summer, it highlights the overload of duties Ayre had previously undertaken in his role as CEO.
The 53-year-old was instrumental in the signing of Roberto Firmino for example, but was also involved in overseeing the redevelopment of Anfield, as well as various other commercial advances.
Ayre came under heavy criticism for the club's ticket-pricing dispute with supporters in 2016, as well as following high-profile failures in the transfer market, including Yevhen Konoplyanka, Henrikh Mkhitaryan and Alexis Sanchez.
This should be less of a burden for Moore, allowing Liverpool to move forward with a more streamlined approach, with business and footballing matters separate when required.
Though his arrival was announced at an awful time for the club, following the 3-1 loss away to Leicester City, all the evidence suggests that Moore, a diehard Red, should be a great appointment by Liverpool FC.