Steven Gerrard has hailed his successor as Liverpool captain, Jordan Henderson, as a continually underrated presence at the club.
Henderson has been missing for the Reds' last two games in the Premier League: the 3-1 loss away to Leicester City and Saturday's 3-1 win at home to Arsenal.
His absence at the King Power Stadium was certainly felt, with Henderson's performances in the No. 6 role providing Liverpool with a welcome platform this season.
But Gerrard, who played with Henderson for four seasons before handing over the armband on joining LA Galaxy, believes his influence comes on and off the pitch.
"He is massively important and I think he's become a big leader in the dressing room but also on the pitch as well," he told BBC Radio 5 Live last week.
"Not just the way he plays but also vocally as well, I think he's really grown into the captaincy.
"The thing that people don't realise from the outside is that he puts 12, 12-and-a-half kilometres in week in, week out. That's full-on energy.
"He helps Liverpool with the pressing style, winning the ball back and his passing this season has been very good.
"So I think when you take him out, he's a big loss."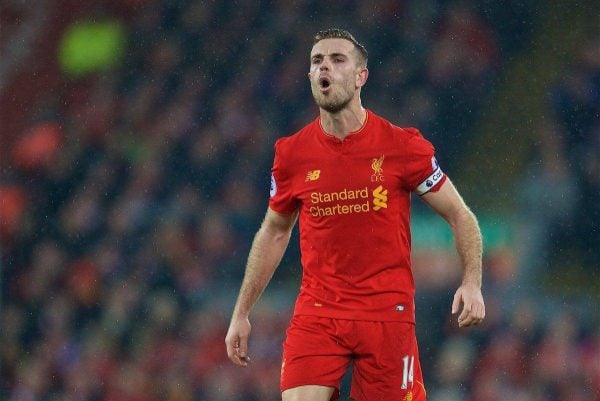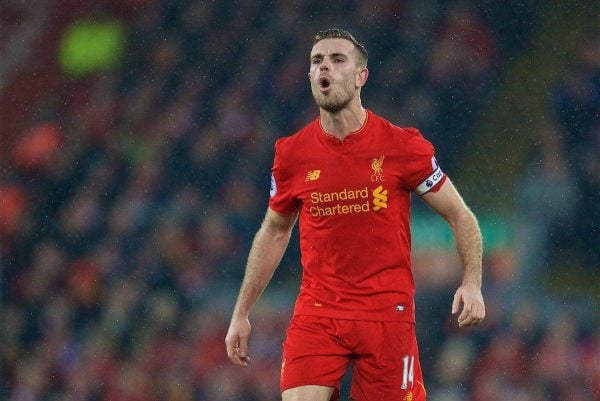 Henderson has certainly grown into an important player under Jurgen Klopp, though given Gerrard's praise came before Saturday's mauling of the Gunners, this was somewhat undermined.
The 26-year-old could, in fact, face a fight to reclaim his starting role, after Emre Can produced a stellar display in his stead.
Can was in exemplary form against Arsenal, with his ability to drop between centre-backs Joel Matip and Ragnar Klavan giving Liverpool more defensive stability.
It is questionable whether Can is able to operate with the intensity which Henderson has made the norm, but the comprehensive nature of the Reds' performance against Arsenal presents another option.
With Can serving as No. 6, his fellow midfielders arguably have more licence to push forward and support the attack, given his propensity to sit back and defend.
The intangible qualities Gerrard referred to, however, would take some replacing, though Klopp believes he has other leaders in James Milner, Lucas Leiva, Adam Lallana and Roberto Firmino.
Henderson has been out with a bruised foot, but is likely to return to the fold for the clash with Burnley on March 12.
Whether he comes in to start against the Clarets is another matter.