Liverpool legends John Aldridge, Robbie Fowler and Ian Rush reflected on a "brilliant" 4-3 win over Real Madrid on Saturday afternoon.
The veteran trio were joined by a host of slightly more youthful legends in the likes of John Arne Riise, Steven Gerrard and Luis Garcia in front of a packed Anfield crowd on Saturday.
Taking on a Real Madrid side featuring Roberto Carlos, Clarence Seedorf and Luis Figo among others the Reds had their work cut out for them.
But while they made it difficult for themselves late on, goals from Gerrard, Fowler, Aldridge and Michael Owen were enough to seal victory for the home side.
And speaking to reporters at Anfield after the game, the legendary strikers praised their team-mates' performances.
They were also pleased with the turnout at the stadium, with Aldridge attributing this to the "cracking players there on show for both sides."
Rush also gave his view on the upcoming Merseyside derby, also at Anfield, on April 1, and the importance of Jurgen Klopp's side securing a top-four finish in the Premier League.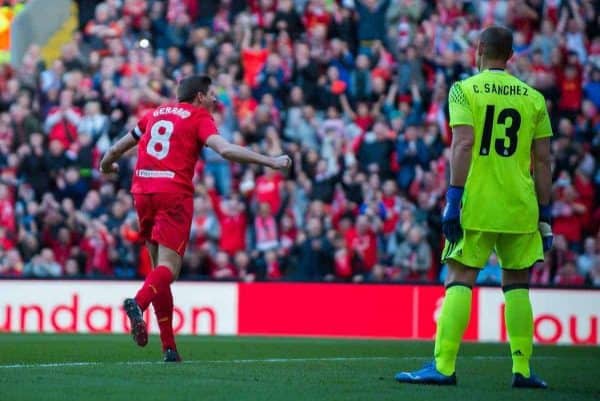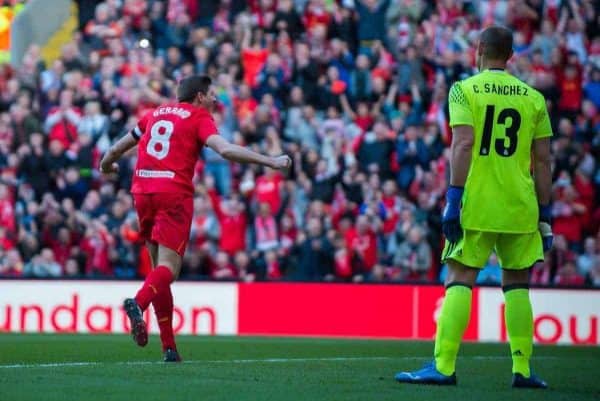 Gerrard was by far the standout player on Saturday, laying on three assists as well as scoring the fourth, and Fowler hailed the midfielder's contribution.
"If you think of the greatest players in Liverpool's history, you probably got the one here on my left (Rush), then you've got Kenny and Steven," Fowler said.
"And with him just retiring, I think he was nailed-on to get Man of the Match.
"You knew that he was going to play well, you knew that he was going to be instrumental in all that we did.
"Steven's Steven, I don't think anything surprises you, he's a fantastic player.
"Obviously winning the penalty as well, I think he was going to take it but I pulled rank.
"I wasn't wanting to give up that chance of scoring in front of the Kop, so I thank him for letting me take that penalty!"
The legends will no doubt be hoping Gerrard can join them again in the future, and the former Reds captain will no doubt be eager to get out onto the pitch again soon.