Emre Can says he is a very different player to the one that joined Liverpool three years ago, as his influence continues to grow at Anfield.
Can made the move from Bayer Leverkusen to Liverpool in the summer of 2014, with the German joining for £9.75 million.
He hasn't always been universally popular with supporters, but his recent performances have shown a player with lots of heart and bags of potential.
Now 23, Can believes his stature within the squad is growing, with younger teammates in the squad and more expected of him.
"I was more of a 'talent' when I came, now I'm 23. Sometimes I think 'I'm getting old!'" he told Liverpoolfc.com.
"I'm not the youngest. Now I have more experience and I know what it is to play in England. I think my standing in the team is different to when I came.
"Off the pitch, I'm not the guy who is the loudest. But on the pitch, I speak a lot sometimes in the game. I want to give to the team and help the team. I'm like that.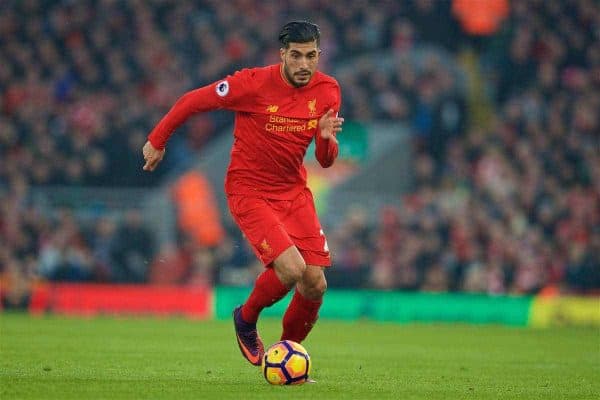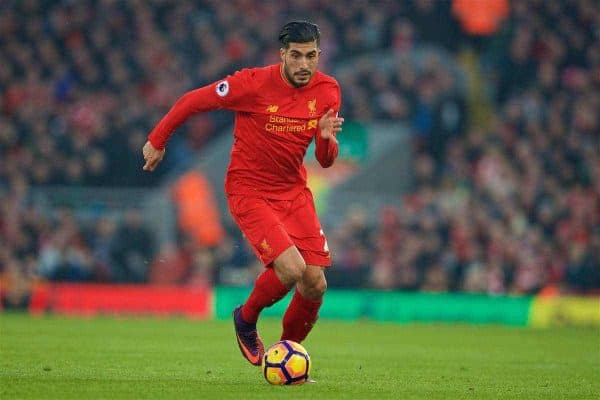 "It's very difficult to play against us, if we do our job very well. You can see that in the games if you press high. Everybody is dealing very well with that. We have been together for one-and-a-half years now, and I like that style.
"I think every player likes that style. I'm really happy here with the club, everything is good."
Can also focussed on where he feels he needs to improve, with goalscoring right at top of the list, having found the net just seven times in 124 Reds appearances.
"I could score more goals. I have that feeling," he added.
"I scored more than the last two years but, of course, my target is always to score more. But I have the feeling I'm getting better at getting forward into the box sometimes. I have improved in the last few months as well.
"The manager is always telling me when we get a cross 'Go in the box, go in the box, go in the box' – and he's right, you can always score like that. Sometimes I'm too hectic before the goal and around the box, I have to get calmer.
"I have improved but I can, of course, improve more and more every day. I will improve."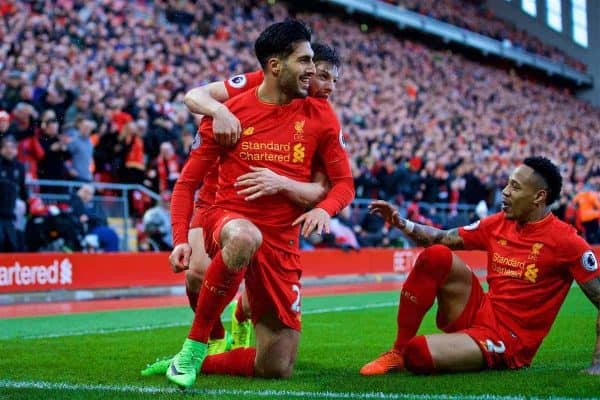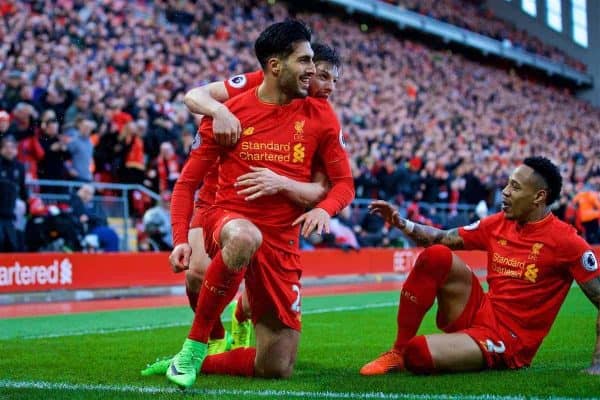 Finally, Can spoke about modern tactics in football, saying you need to evolve with the times and adjust to new systems.
"It has been interesting in the last few years," he said.
"A lot of players can play more positions now. The 3-5-2 is coming now. It's nice to have the option that you can play 4-4-2, 4-3-2-1, 3-5-2.
"Modern football is different. When you look back 10 years ago, a striker was a striker, a No.9 in the box. Centre-backs had to play long balls if he was not the best footballer.
"Now, everybody has to play with the ball, everybody has to control the game. For example, strikers come to midfield to get touches and play. Football has changed. It's always interesting what is coming."
The 23-year-old is clearly a deep thinker about the game, contrary to some of the criticism aimed at him for being rash in his decision-making.
It is easy to forget that Can is still far from his peak, and he has everything in his locker to become a truly formidable midfielder for Liverpool.