Liverpool's 2-2 draw with Bournemouth on Wednesday was frustrating, but a section of the fanbase has reacted in ridiculous fashion.
That result was disappointing — there is absolutely no doubt about that.
To recover from a 1-0 deficit and go 2-1 up should be the end of the story, but once again, Liverpool gifted weaker opposition a point.
It leaves the Reds' top-four chances looking more precarious than they did 24 hours earlier, and fresh doubt will now creep into the players' minds, especially with several key men missing through injury.
While supporters have every right to feel annoyed at Josh King's late equaliser, and the eventual scoreline, some of the post-match moaning has been nothing short of embarrassing.
Turning Into Arsenal Fans?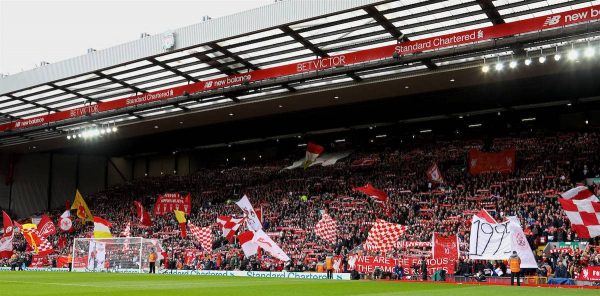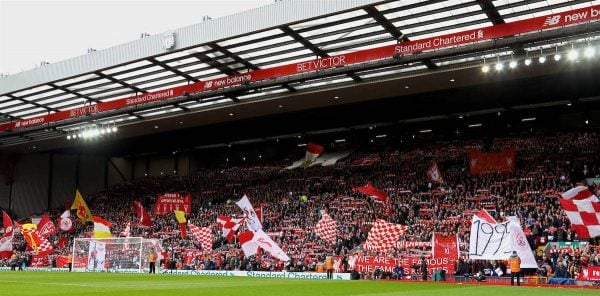 Judging by the response of many on social media, comments sections and phone-ins after the game, you'd think Liverpool were a relegation-threatened outfit managed by Roy Hodgson.
Jurgen Klopp and his players were slaughtered by many, with the reaction similar to that of Arsenal's famously knee-jerk devotees. Nobody wants to be like them.
Think about this for a moment, Liverpool are third in the Premier League table. Third!
Trace your mind back to August, when the vast majority were tipping the Reds to finish sixth, and realise that we would have taken this every day of the week.
Yes, the title challenge fell away and January was horrendous, but weigh everything up and we should be happy with the current situation.
Fans have every right to feel bewildered at this team's ability to destroy the top sides and fail to beat the minnows, but such an angry response is uncalled for.
To say it is not good enough is fully warranted, but to start calling this team "sh*t," as many have, is hysterical nonsense.
This has been a good campaign overall—Liverpool over-performed in the early months and it has ended up working against them—with unquestionable progress made and far more positives than negatives.
Klopp Criticism Unjustified?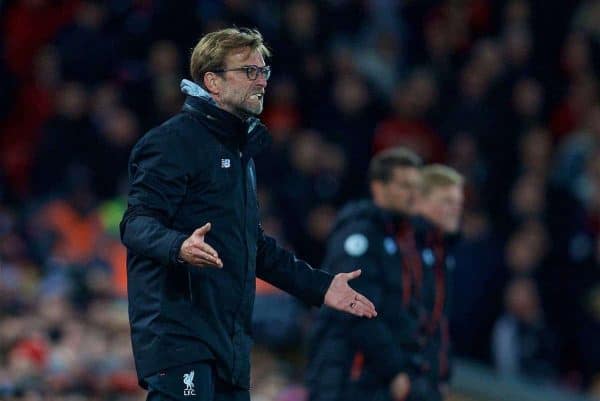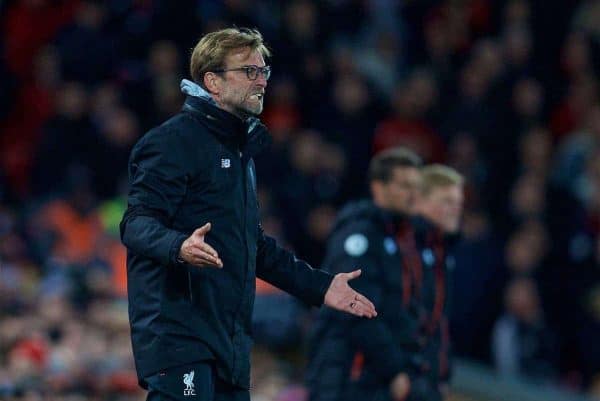 Klopp is a popular figure at Anfield, as he deserves to be, but he was on the end of the supporters' fury after the match.
The manager's decision to substitute Philippe Coutinho for Joel Matip midway through to the second half, and switch to a 3-5-2 formation, did not go down well after the final whistle.
Who was voicing their anger at the time, though?
Liverpool were four minutes away from registering another important victory, and Bournemouth had barely offered a thing once Matip was introduced.
Cherries substitute Ryan Fraser, who tore the Reds apart back in December, had been kept quiet, and there was a professionalism about the display.
The Reds managed to kill the game in a defensive manner, and had they got over the finish line, Klopp would have been lauded for grinding out an ugly win.
This is what we have craved in so many matches when the team has been accused of being gung-ho and reckless in their approach. "Why can't we be more like Chelsea?" people moaned. You can't win.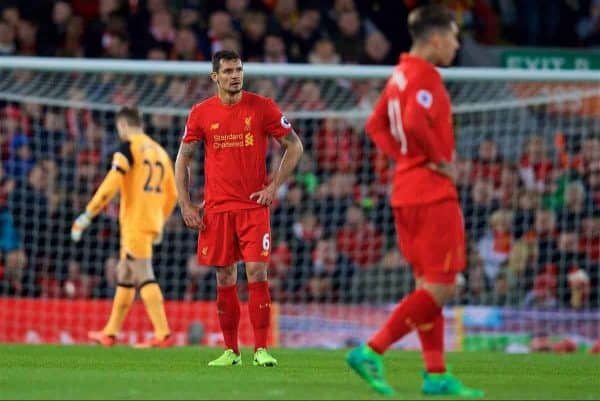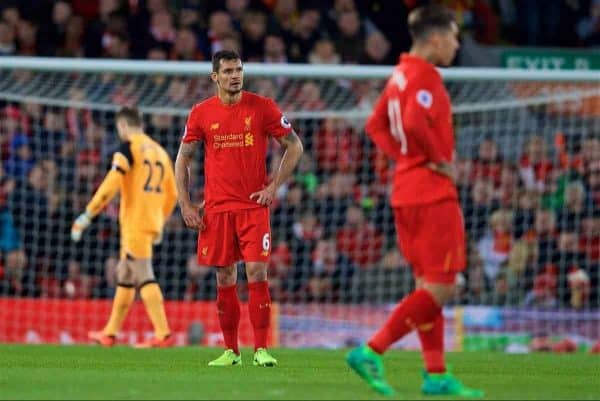 This is exactly what happened against Burnley last month, when Lucas Leiva came on for Divock Origi as a way to shore things up. Liverpool won, and the fans were happy. Football supporters are an unbelievably fickle bunch.
The Reds should have won 2-1 on Wednesday as well, but some trademark woeful defending put paid to that. This is where criticism of Klopp becomes unfair.
Was it his fault that Ragnar Klavan tied himself in knots for King's goal? Was it his fault Simon Mignolet's limp punch gave away the initial throw-in when he could have caught the ball? No.
The Liverpool manager is not blameless and has made a number of mistakes this season—not making more changes on Wednesday was baffling—but there is only so much he can do.
Any manager should have a major influence on his team, but players are not robots, and they have to be lambasted for their own shortcomings.
So often this season, Klopp's game-plan has been spot on, with opponents barely managing a shot on goal, but sloppy errors have proved fatal.
With a stronger squad, which will be bolstered this summer, these mistakes will stop occurring and Liverpool will be much the better for it.
Expecting Too Much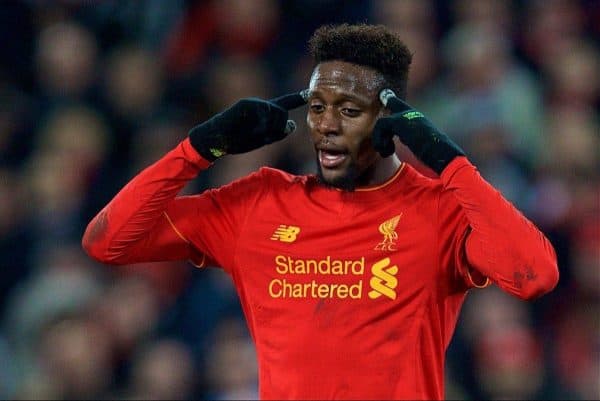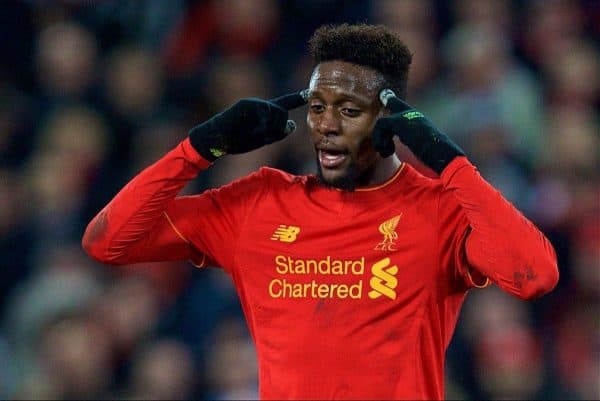 No fanbase expects as much from their team as Liverpool supporters. That includes Arsenal, which really does take some doing.
We love to claim that our players are useless and that nobody else cocks up like the Reds, but this simply isn't true.
You would think Liverpool's rivals are all flying high and thrashing the lesser sides, while the Reds are toiling away beneath them. Another reminder—they are the third highest-placed team in the country right now.
Man United have dropped endless points at home; Man City are just as capable of throwing away wins as Liverpool; Arsenal are appalling against their rivals; Tottenham can capitulate like no other team.
They all have players who are not pulling their weight, like Liverpool, as well as some who we would rate less if they donned a Reds jersey. We expect perfection.
Perspective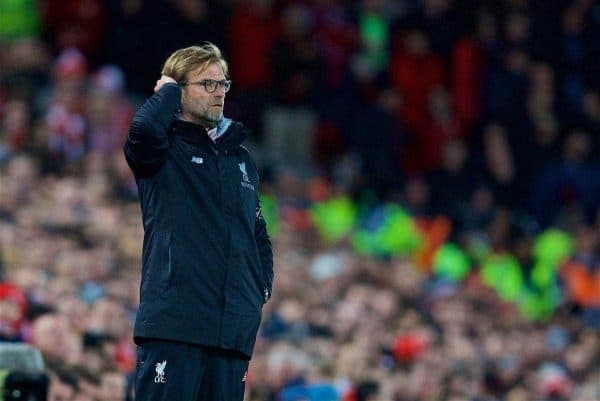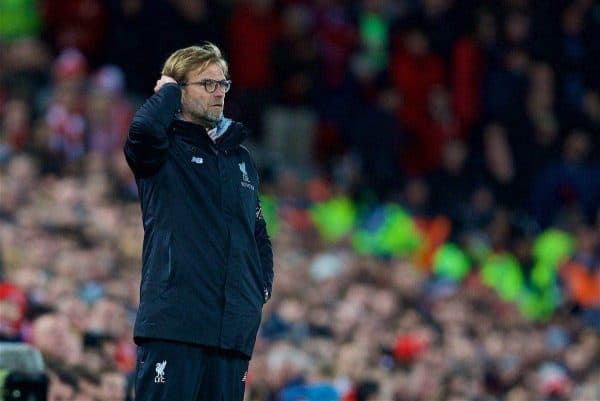 The Premier League is the toughest league in Europe by some distance and it is very rare that you get an easy three points. Every team has their own identity and it makes for gruelling contests.
Liverpool's struggles against those outside the top six this season are unacceptable, and it is something that must improve under Klopp.
Anyone claiming otherwise is incapable of being critical, but some perspective is needed.
If fans are going to react this hysterically after a 2-2 draw with Bournemouth, what would happen in more dire circumstances?
To be heavily odds-on to qualify for next season's Champions League in April is an excellent position to be in, but you would think the Championship beckons, given the reaction of some.
This is a flawed Liverpool team, without question, and one that can cause you to tear your hair out, but Wednesday's uncontrollable backlash is helping nobody.
If the Reds were seventh, it would all feel far more understandable. Third!