Jose Mourinho believes Man United's packed fixture list has given Liverpool an "unfair" advantage in the race for a top-four Premier League finish.
United are currently vying with Liverpool, Man City and Arsenal for two places in next season's Champions League, with Chelsea and Tottenham all but tying up the top two.
But Mourinho's side still have the small matter of a Europa League run to contend with, while until March 13 they were still in the FA Cup.
They could potentially play another eight more games between now and the end of the season, with five of those still to come in the Premier League.
Meanwhile, Liverpool have just four games left, with their first coming away to Watford on Monday night, with Jurgen Klopp's side able to streamline their focus.
And speaking after United's 0-0 draw with City on Thursday night, Mourinho bemoaned a busy fixture schedule.
"First of all, I think we have played 18 more matches than Liverpool [this season]," he told reporters.
"Eighteen more matches is like half of a Premier League, 18 matches are many miles in the players' legs.
"So you can say that is an unfair fight, but we are going for [the top four]."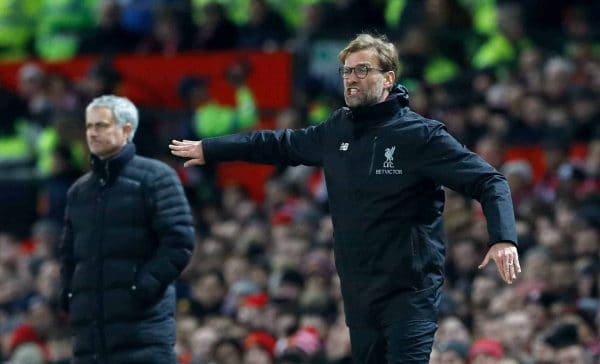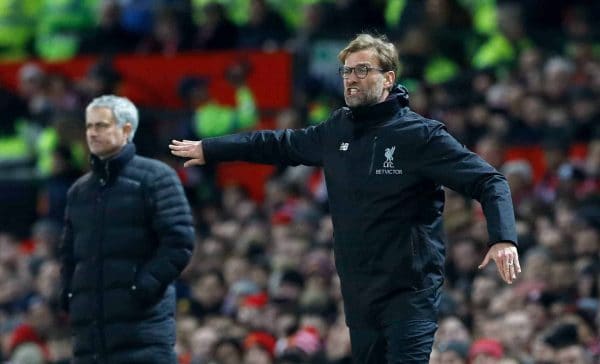 While they would have preferred a victory for City, Thursday's stalemate certainly favoured Liverpool, keeping them in third heading into the weekend.
Both City and United still have a game in hand over Klopp's side, however, and respective wins for the Manchester duo could see the Reds in fifth by the time they travel to Vicarage Road.
Mourinho is continually transfixed on a perceived favourable treatment of Liverpool, but this current stance is particularly questionable.
With United already in the Europa League, and the Reds failing to secure European competition for this season after losing out in last season's final, Mourinho should be content.
The Portuguese admitted before the clash with City that his focus was on reaching the final in Stockholm, rather than finishing in the top four.
But his comments strike up a familiar conundrum for managers, striving for success in all competitions, but complaining when they are unable to deliver it.
Klopp found himself in a similar situation last season, when he criticised scheduling after the Reds' Thursday night clashes on route to the Europa League final.
Having spent a season outside of Europe for the first time since 2009/10, however, there is no doubt where he'd rather be now.