Jurgen Klopp has addressed speculation over the futures of out-of-favour Liverpool duo Mamadou Sakho and Daniel Sturridge ahead of the summer.
With the transfer window approaching, a host of players will be considering their place on Merseyside, and whether a move away would benefit their career.
For both Sakho and Sturridge, this is a frustrating reality, with the pair playing a marginal role under Jurgen Klopp.
Sakho is currently on loan with Crystal Palace, having been frozen out by the German following a summer dispute, while Sturridge has made just five Premier League starts this campaign.
Liverpool still have six games left to play, but with the likes of Virgil van Dijk linked with a big-money switch to Anfield, focus is already turning towards the summer market.
But Klopp has refused to reveal whether Sakho or Sturridge would either stay or go at this stage, despite their peripheral status.
"I see a lot of Premier League games so I see Crystal Palace too and I see how he is playing there and all this stuff," he said of Sakho's excellent form for the Eagles.
"But there is nothing to say in this moment because you can imagine like all the plans we have for next season, we speak about behind closed doors.
"In the moment when we have to say something we will say something."
Sakho has already been touted with a permanent move to either Southampton or Napoli, with a summer departure highly likely, but Sturridge's prospects are less clear.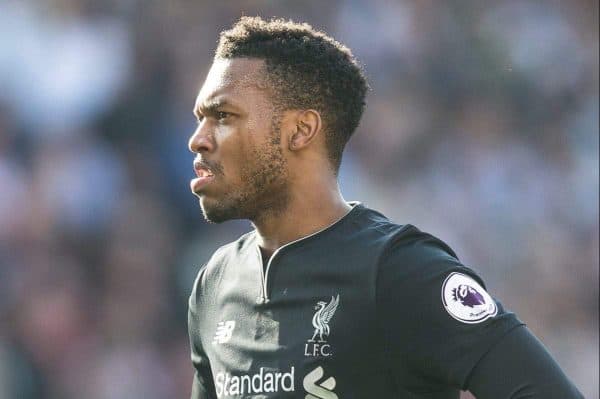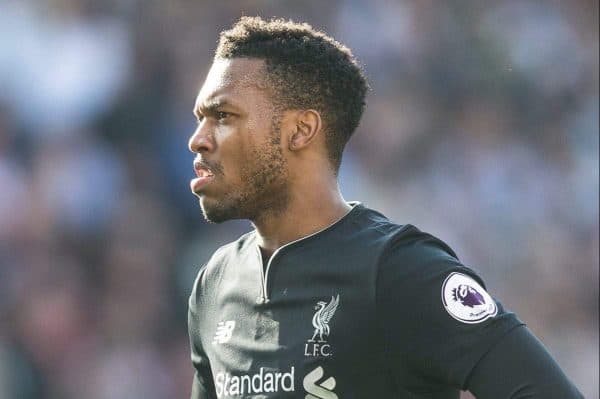 The striker has been plagued with injuries again this term, but even when he has been fit, he has found himself behind both Roberto Firmino and Divock Origi in Klopp's pecking order.
"Even when it would be clear whether he leaves or he stays then nothing to speak about here," the 49-year-old told reporters on Thursday.
"The thing is that it was not an easy season so far but there are still six games to go and he is back. I'm happy about this.
"He had an impact when he came on against Stoke. We have to decide always after the few sessions he made.
"Like I said after the game, 'how long should we force it or try to use his freshness when he is coming on?'
"That is my decision at the end. I don't think a second with the actual squad about the next season.
"We are in the season and around this we plan different things like transfers, as you can imagine, but who will leave we have never thought about it."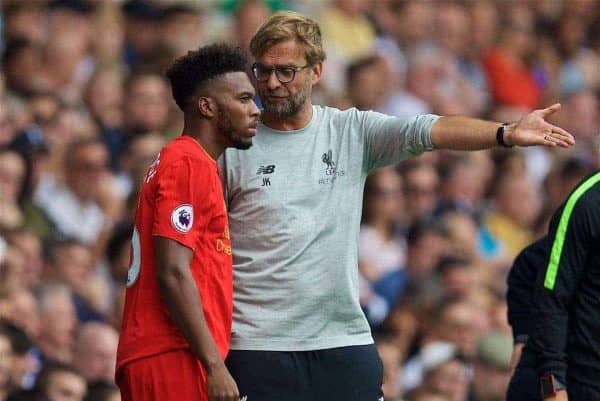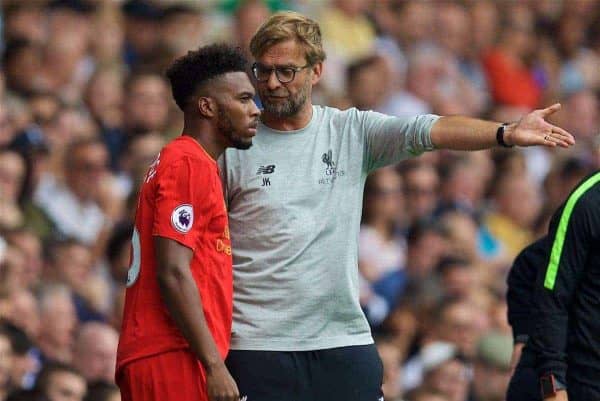 It is very likely that Klopp is merely keeping his cards close to his chest, in order to preserve form and value.
This is particularly the case with Sturridge, as Klopp will be eager to ensure the No. 15's head doesn't drop at a crucial stage.
But with Liverpool set for another major overhaul of personnel, don't bet against both leaving before 2017/18.