Jurgen Klopp has ruled Jordan Henderson and Adam Lallana out of Sunday's clash with West Brom and next week's home game against Crystal Palace.
The England midfielders have both been sidelined for a lengthy period, with Henderson missing the last seven games and Lallana absent for three so far.
After heading to Miami for treatment on their foot and thigh problems respectively, they are back on Merseyside, with the captain present for Liverpool's 2-2 draw at home to Bournemouth.
But while they are now back in the city, neither Henderson or Lallana will be available at the Hawthorns.
Speaking on Thursday, Klopp revealed when they would likely return, with Lallana's recovery the more simple to predict at this stage.
"[They are] better, but not good enough for the weekend," he told reporters at Melwood.
"With Jordan, it was clear from the beginning that it's not a fixed time until he is back. We have to wait until he feels absolutely nothing, that's how it is. That's what we are still waiting for.
"In all of what he is doing at the moment, he feels nothing, but we have to make steps still, steps to go [so] that he can be part of team training.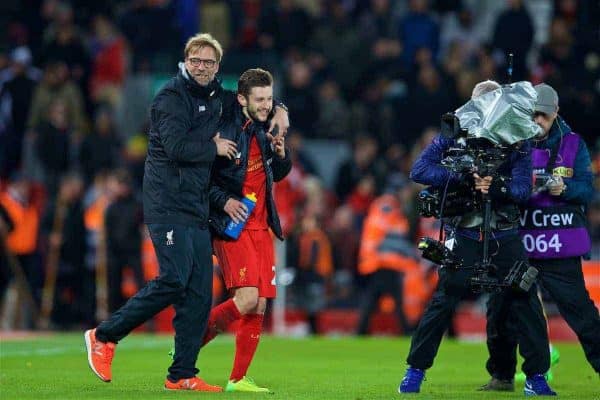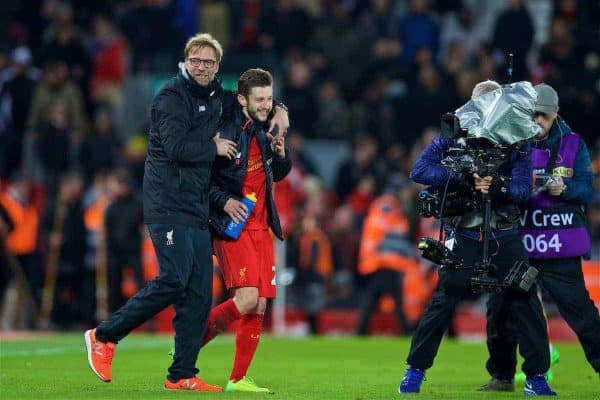 "With Adam, it is a little bit easier to say. I am pretty sure after the Crystal Palace game, he will probably be in normal training and that means then [for Watford] he is in the squad or we can think about him then.
"For the Watford game again, with Jordan it could be next week in training, could be the week after, but I think we are in a good way with him also. Everything will be good and I am pretty sure he will have a few games in this season."
Having Lallana back for the trip to Watford on May 1st will be a big boost for Klopp and could be well timed for the final four games of the season.
Henderson though appears less likely to start that Watford game and could even be struggling for any of the remainder of the season, judging by Klopp's words.