The media heavily criticised Jurgen Klopp for his team selection, but praised Liverpool for winning ugly at Stoke City—a result which could be decisive.
We never do things the easy way, do we?
Jurgen Klopp's side produced a superb second-half comeback at the Britannia Stadium to claim a vital three points in push for Champions League football.
Jon Walters' header punished a poor first half from the Reds, but half-time substitutes Philippe Coutinho and Roberto Firmino inspired an excellent fightback, with the Brazilian boys netting twice in as many minutes to complete the turnaround.
Liverpool made hard work of it, but credit must go to Klopp for his decisive action with changes, and the players for taking responsibility to battle back with a much-improved second-half display.
It was a huge three points after midweek frustration, bringing a gruelling week of three matches to an end with a respectable seven points to keep Liverpool nicely positioned in the top-four race.
Here's how the media assessed a crucial victory.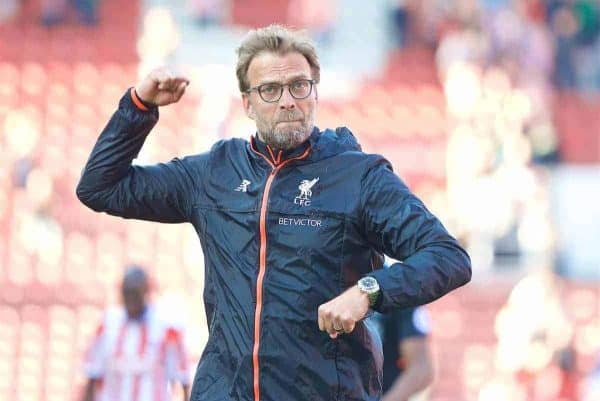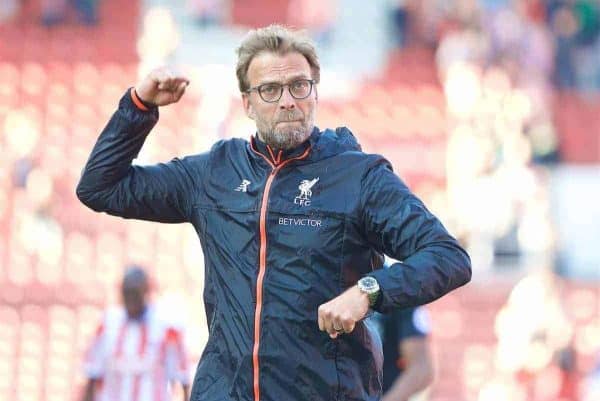 Certain reporters commented on how the comeback victory could prove the decisive moment in Liverpool's pursuit of Champions League qualification.
The Liverpool Echo's James Pearce assessed the win as "as big as any" this season:
"In the face of adversity, Liverpool triumphed. This was a win as big as any Jurgen Klopp's men have collected all season."
Writing for JOE.co.uk, Tony Barrett noted how victory was vital as it kept Klopp's side in charge of their own destiny:
"Should they go on to secure Champions League football, this will be the fixture that's more significant than most.

[…]

"From facing a situation in which sixth placed Manchester United, if they won their three games in hand, could have moved ahead of them, Liverpool's second half revival means that their hopes of finishing in the top four and qualifying for the Champions League are in their own hands."
The Echo's Kristian Walsh feels the win was crucial as it has put all the pressure on Arsenal and Man United:
"Liverpool oversaw a huge win in terms of possibly finishing in the top four. The pressure is now back on Arsenal and Manchester United."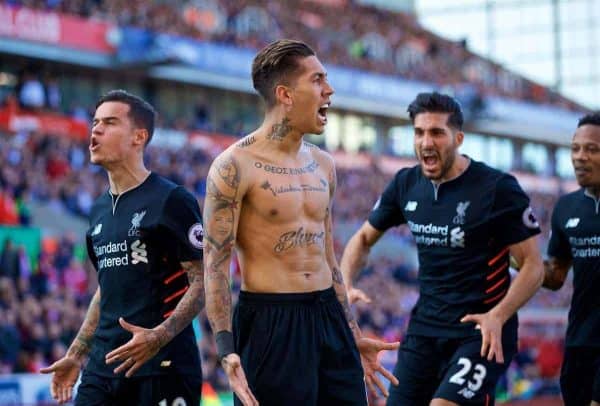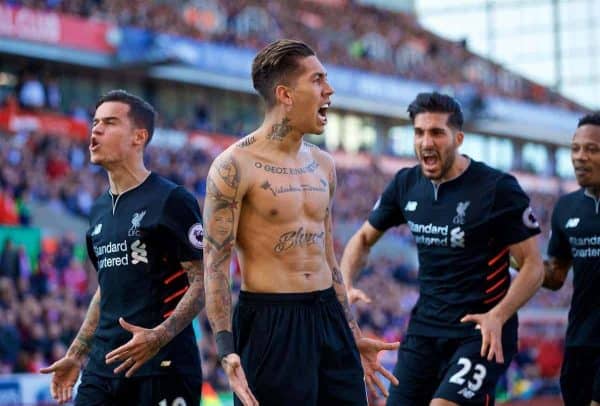 After seeing the Reds come from behind to claim a big win, reporters praised Klopp's side for finally winning ugly, and doing so while beating the sort of opponents that have caused problems throughout the campaign.
Barrett noted a "timely" improvement from Klopp's side in their ability to grind it out:
"Liverpool have also shown a timely ability to triumph in adversity, some of which was of their own making, and emerge from a significant test of their mettle as a team which had been pushed to its limits and found a way to survive on all three fronts."
ESPN's Glenn Price thought the performance "poor" but noted that winning in any way possible is more important:
"The performance was poor, but it's all about results for Liverpool at this stage of the season in their pursuit for a top-four finish."
Pearce feels winning in such a manner will hand Liverpool a big psychological boost, while denting rivals' hopes simultaneously:
"The psychological lift from winning in this kind of manner should be immense as they head into their final six matches.

"Similarly, for those chasing them, it will have been a body blow to see Liverpool pull it out of the fire in such circumstances."
Walsh praised the Reds for proving they have character:
"But just as important, this side showed a character that is often said is lacking."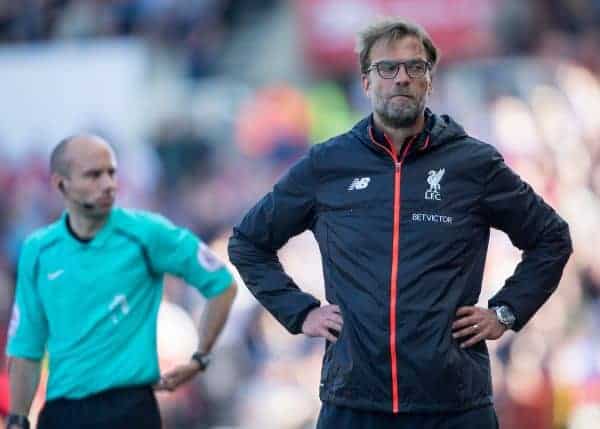 Klopp came in for heavy criticism for his selection and tactical setup, with numerous journalists blasting the boss for resting key players and naming a much-changed team, despite it clearly being enforced.
The Mirror's David Maddock lambasted Klopp for not starting the Brazilian duo, despite Coutinho's illness and Firmino having already played twice this week:
"If Klopp was able to bring both Firmino and Coutinho on at half-time, then it is inexplicable both couldn't start.

"It simply doesn't wash. This was just a gamble from the Liverpool manager, and no matter which way you look at it, it failed spectacularly."
The Mail's Jack Gaughan felt Klopp took an unnecessary gamble by starting the Brazilians on the bench:
"Why, if deemed too ill or tired, did Klopp reach for his pair of majestic Brazilians so early? Why did both have such a dramatic impact, scoring twice in 126 seconds?

"Liverpool had to leave here with all three points and Klopp left the result up to fate."
Maddock later criticised Klopp for unnecessary changes, likening the German's "tinkering" to Brendan Rodgers hopeful switches in his final season:
"Klopp's tinkering looked like change for change's sake, which was something the previous manager became increasingly inclined to go in the final year of his Anfield tenure.

"You didn't need an arm full of coaching badges to work out resting your two biggest stars and going to five at the back may not work. Everyone thought it would not work."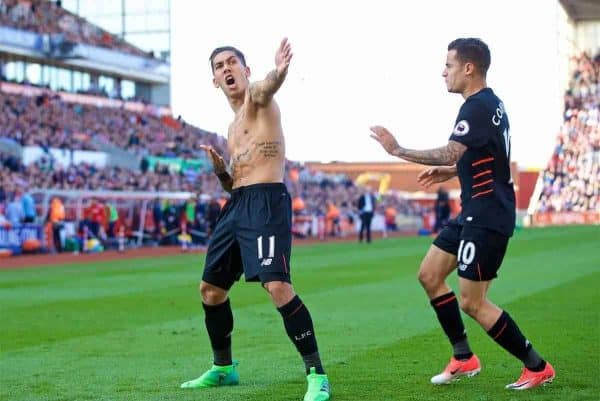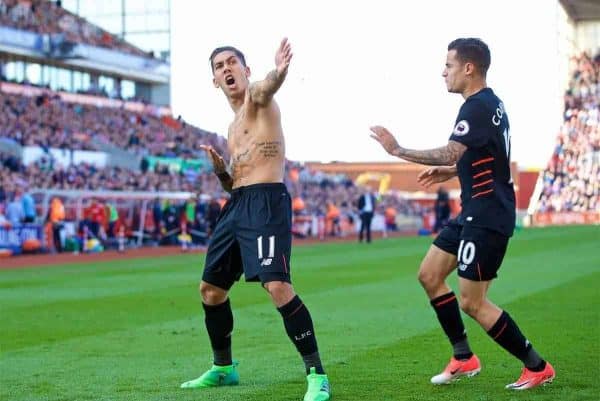 ESPN's David Usher was among those who thought Klopp simply got his selection wrong, specifically by playing so many players out of position:
"It would have been a zero if the game had ended at half time as Klopp got it totally and utterly wrong. So many players were out of position and even those who weren't looked uncomfortable in a system they had never played before."
Peter Staunton, writing for Goal, criticised the timing of Klopp's decision to switch formation, with so many key personnel missing:
"The Reds went to a back three from the outset; usually an in-game option for Klopp and not one he had tried from the outset in any league game this season before now. It was an odd time to call for it."
Meanwhile, This is Anfield's James Nalton believes the formation could become the Reds' regular setup for the rest of the season:
"It's looking likely that this will be the formation Klopp goes to in the absence of Mane, and one which will have to see Liverpool retain their place in the top four."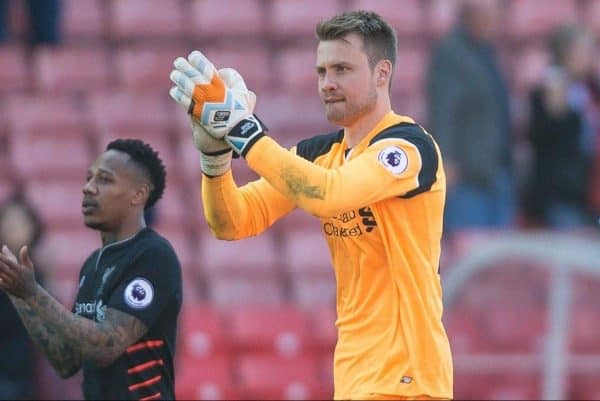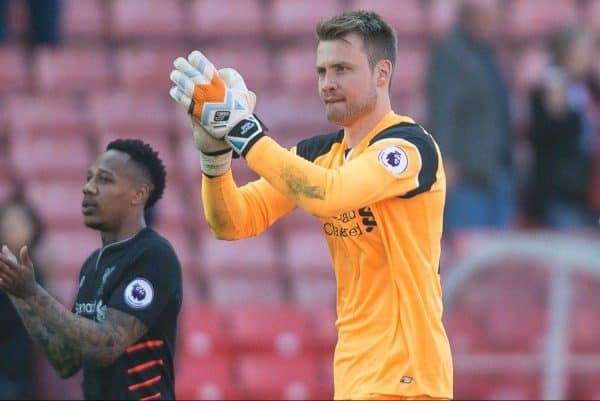 Reporters heaped praise on the boys from Brazil for their game-changing impacts, and were also impressed by Simon Mignolet's superb performance.
Discussing the introductions of the Brazilian pair, the Guardian's Stuart James felt Klopp had no choice but to put them on after Liverpool's first-half display:
"On another day they would be called inspired substitutions, yet the reality is Jürgen Klopp's hand was forced during an afternoon when Liverpool were indebted to Simon Mignolet for some inspired goalkeeping."
Walsh feels Liverpool need more players to step up as match-winners to avoid becoming over-reliant on Coutinho and Firmino:
"In the space of two minutes, the Samba boys had beaten Stoke—and given their side's Champions League hopes a much-needed boost.

"Liverpool need more players like this if they want to challenge at the top end of the table for a sustained period of time."
Usher heaped praise on Mignolet for a match-winning display:
"The Belgian made two world-class saves in the second half that were just as important as the goalscoring contributions of the two Brazilians at the other end.

"In addition to that, he was strong and unflappable under the high ball and accomplished in his kicking.

"A truly outstanding display from a man who has been in fine form for several months now."
Walsh commented on the consistent improvement Mignolet has shown over recent months:
"Since returning to the side in December with a 3-0 win over Middlesbrough, he is putting on displays worthy of the number one status he currently enjoys.

"His kicking has become better, meeting the moving ball at an angle rather than facing it dead-on and punting it. His command of the penalty area, by no means perfect, is also improving."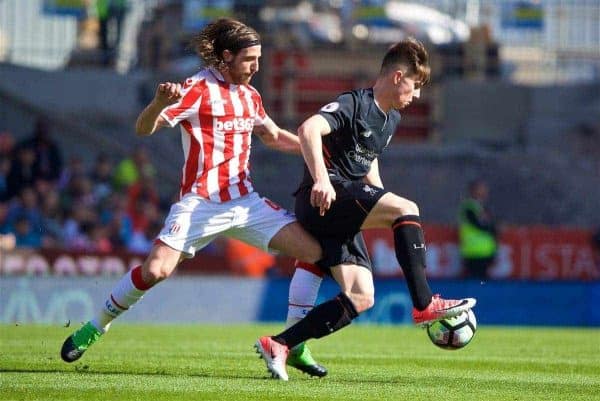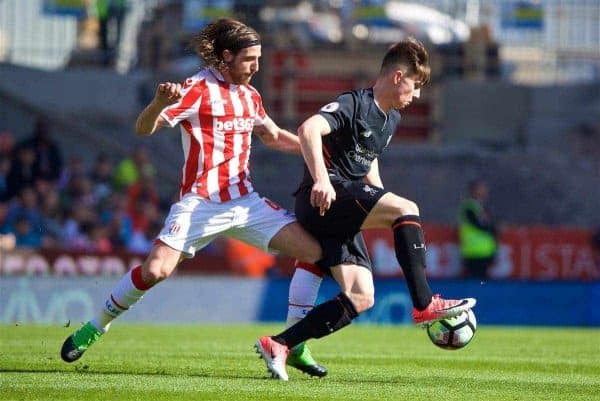 Meanwhile, Barrett felt Klopp "let down" Trent Alexander-Arnold and Ben Woodburn by throwing them in at the deep end and then withdrawing them at the first opportunity:
"Off went Woodburn and Alexander-Arnold, who had been let down by their manager rather than the other way around, for Coutinho and Firmino."
Finally, Price felt the Reds' back three had a "torrid" afternoon:
"The Reds may have had extra defenders on the pitch as a result of their system change, but Dejan Lovren, Joel Matip and Ragnar Klavan had a torrid afternoon, seemingly unable to deal with Walters' presence."