Former Liverpool forward Luis Garcia says there are plenty of positives with the current Reds side, but character is not one of them.
Jurgen Klopp's team are looking good for a top-four finish, with four wins out of six in the Premier League and an appealing run of fixtures remaining.
Liverpool have been criticised for having a soft underbelly, however, with opposing sides often finding it too easy to bully them.
Garcia has echoed this sentiment, and while he feels there is great talent at the club, his opinion is that the squad is missing the character of previous big names.
"This Liverpool side lacks players with character like Steven Gerrard and Jamie Carragher, or even Kenny Dalglish in the past," said Garcia.
"We don't see leaders like them much on the pitch. We have amazing talent like (Philippe) Coutinho, (Roberto) Firmino, (Adam) Lallana, (Daniel) Sturridge, so much talent.
"I haven't been in that dressing room but I am sure a Steven Gerrard-like character would be amazing. He would lead the team when things were not going well."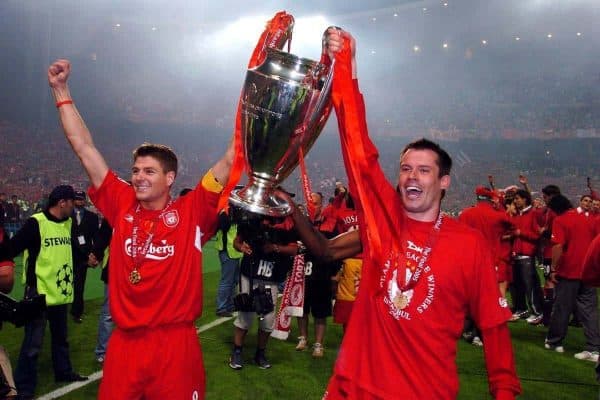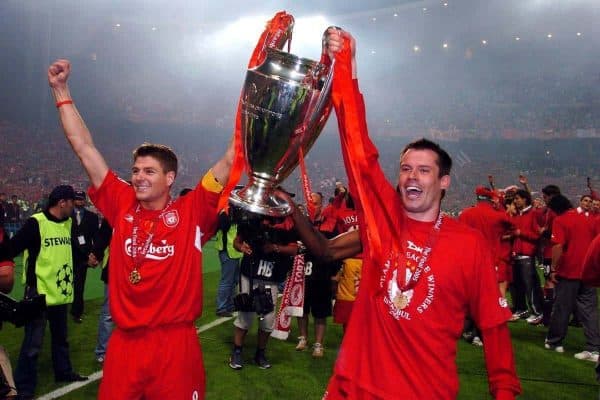 The Spaniard, who scored 30 goals in 121 appearances for the Reds between 2004 and 2007, also discussed the importance of Champions League qualification this season.
"If Liverpool qualify, I'm sure all the top players will stay. Because it's a special club. Playing Champions League for Liverpool, it's very special," he added.
"Champions League qualification is very important. Not because of the players who stay but because of the players who want to come. Top players want to play Champions League, all of them."
Every season is always seen as more important than the one before, but finishing in the top-four really does feel huge this time around, in particular.
Lat weekend's 2-1 win at Stoke City saw Liverpool display some of the character Garcia believes is lacking, and more will be needed in the next month.
Should they fall short, having been in the mix all season, it would be an enormous blow to their future hopes under Klopp.