Mamadou Sakho has explained why he took part in an elaborate celebration with Christian Benteke during Liverpool's 2-1 loss to Crystal Palace.
Benteke struck twice to pour misery on his former side at Anfield on Sunday afternoon, rendering Philippe Coutinho's excellent opener meaningless.
The Belgian's two-goal showing underlined his quality, despite his struggle with the Reds last season, but his drawn-out handshake with Sakho after his equaliser drew criticism.
Sakho was part of the Palace bench despite being ineligible to play, and given he is only on loan with the Eagles, Liverpool supporters took exception to his enthusiasm.
But speaking after his side's win, Sakho insisted there was "nothing behind it."
"When Christian scored, I stayed seated as I didn't want to celebrate by respect for the club to which I belong and the fans," he said.
"But when he came over to me, I stood up and did what we always do as friends…our hand check.
"There was nothing behind it, nothing else to imply by it.
"Just two friends who are playing for the same team and who have the same goal, which is to get the three points at each game to make sure the team stays in the Premier League.
"If we were losing 2-0 and Christian reduced the score, we would have also done it if he came to me."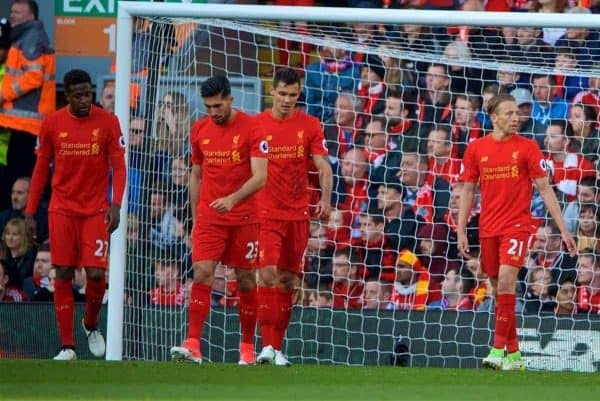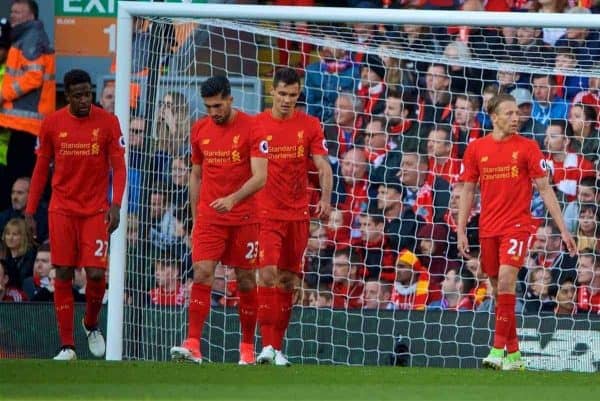 This move no doubt reduced his chances of returning to Jurgen Klopp's squad next season, having already been exiled by the German for his behaviour last summer.
But it seems that Sakho is purely focused on the task at hand, though his move to celebrate with Benteke was certainly ill-advised.
"We are very happy obviously. That was our goal when we set foot on the pitch," Sakho said of the win.
"We need all the points we can get to be sure to stay in the Premier League – that is our mission.
"That is why I accepted the challenge with Palace, and we need to be the best we can as a team to succeed."
Liverpool are looking to secure a £30 million deal for the 27-year-old in the summer transfer window, and if Palace avoid relegation, this is significantly more likely.
Sakho has already won over the Palace supporters, as well as manager Sam Allardyce, and it would be no surprise if they wrote the Reds another big cheque at the end of the season.