Liverpool have rediscovered the art of grinding out victory to secure vital successes on the road, and Jurgen Klopp's side must now replicate this ability to win ugly at Anfield.
Before the recent win at Stoke City, Klopp demanded his side forget about playing the "Liverpool way" and instead produce whatever it takes to secure the wins needed for a top-four finish.
That instruction has certainly been followed, with the Reds claiming three consecutive away victories – at Stoke, West Brom and Watford – in the very style critics say we can't.
The wins were as delightful as they were vital, but most pleasing was the manner they arrived, with Klopp's men proving they can win ugly when required.
Such results have been dug out on the road throughout the season, but at Anfield, it's been a different story.
All or nothing at Anfield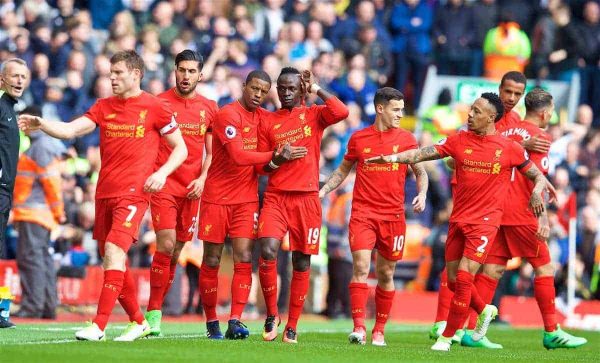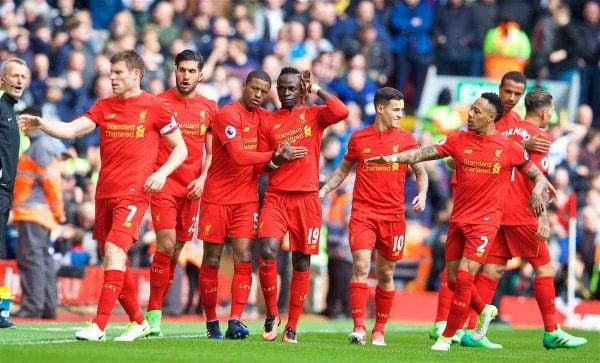 Liverpool have been solid if unspectacular at home this season, with 11 wins, four draws and two losses from 17 games making for the Premier League's fourth-best home record.
In most of those games the Reds have blitzed opponents on the way to securing three points.
But on the occasions an alternative route to victory has needed to be found – mostly against less-fancied sides – Liverpool have too regularly been foiled and dropped valuable points.
Arguably only once this season has Anfield witnessed a gritty victory – the 2-1 comeback over Burnley which Klopp assessed as the first "ugly win" of his tenure.
While this is far from a bad thing – no one wants to see ugly football every week – the inability to grind it out at home when forced has proven costly.
The Reds were held to tolerable stalemates by Man United and Chelsea, but drawing with West Ham in December and losing to Swansea in January – even after battling back to level terms from 2-0 down – saw crucial points dropped.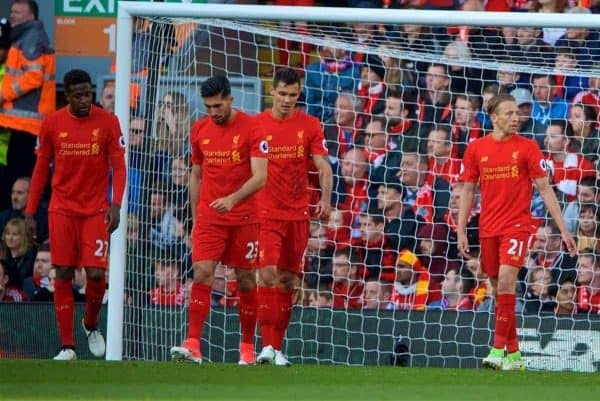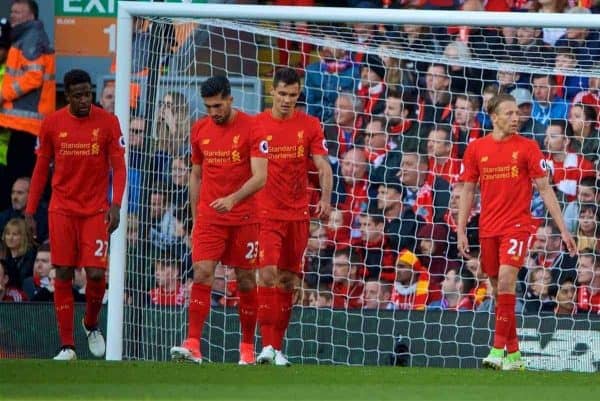 Most recently and frustratingly, surrendering winning positions against Bournemouth and Crystal Palace, taking just one point from games when primed for all six.
These results prove struggles in battling to home wins, with the Reds failing to hold advantages at Anfield as done so throughout the campaign away from home.
Why this is the case is up for debate – the pressure and expectation of playing at Anfield is one possible reason – but with two of the last three games coming at home, Klopp's side must buck the trend.
Adapting approach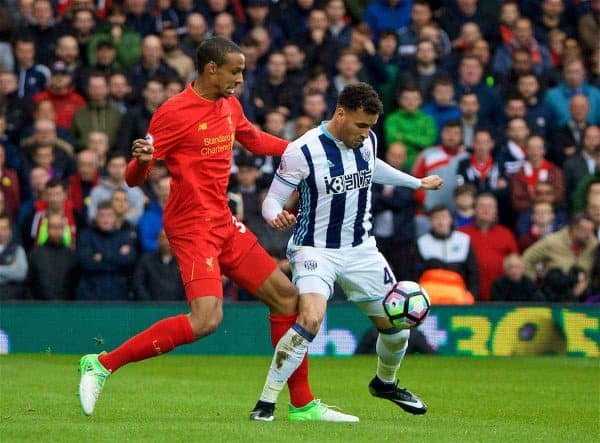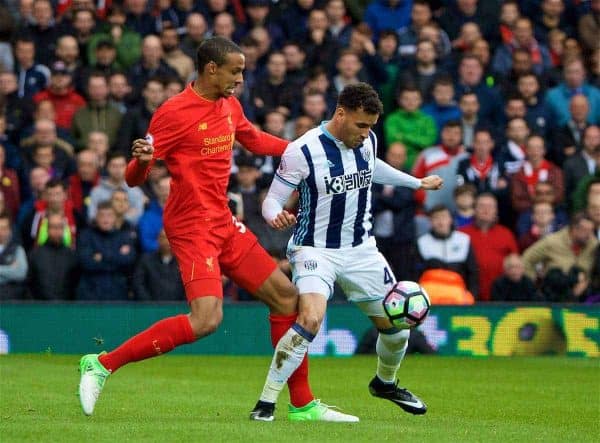 Success against Southampton and Middlesbrough at Anfield will be crucial to sealing a top-four finish, and both fixtures present big opportunities to use home comforts to do so.
But in order to make it happen, the Reds will need to replicate the key features behind the ground-out wins earned on the road at Anfield.
Liverpool have lacked the intense concentration displayed in battling away triumphs, almost relying on Anfield's fear-factor to see off opponents.
This has allowed complacency in, but now there can be no repeat with the same level of attention and focus required for the Saints and 'Boro's arrivals.
Liverpool's game-management has also impressed, with pleasing patience in possession and defensive discipline and resilience particularly key to the wins at West Brom and Watford.
These features can help at Anfield where the Reds have been punished for being too gung-ho and anxious to kill games off, as seen against West Ham, Swansea and most recently Crystal Palace.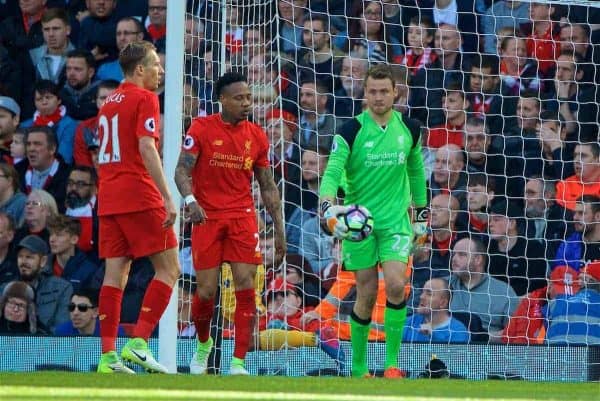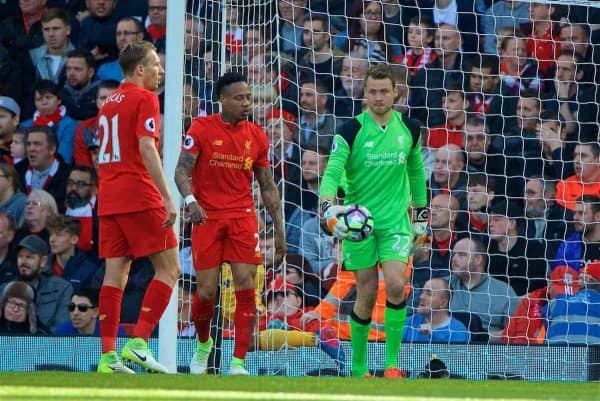 What's needed though is for the crowd to also be patient, and not transmit their anxieties onto the pitch. Perhaps this is why we've been able to grind it out away from home but not so much at home?
Retaining defensive stability must become the Reds' first thought, especially if boasting a lead like against Palace and Bournemouth.
If such situations arise in the final games, Liverpool must resist the urge to relentlessly pursue goals like earlier this season to avoid creating defensive vulnerability and letting opponents in.
A more cautious approach is needed, retaining shape and solidity while waiting for the moment to strike again.
Winning ugly at Anfield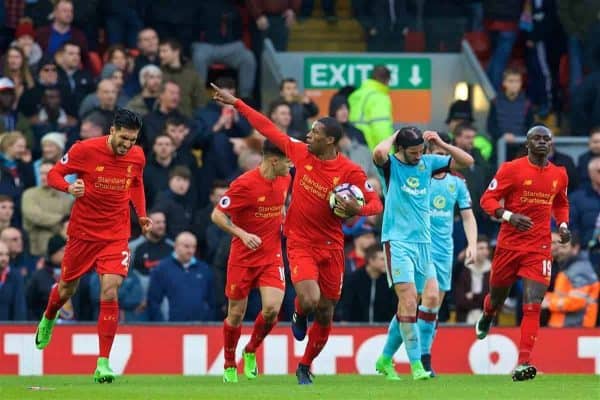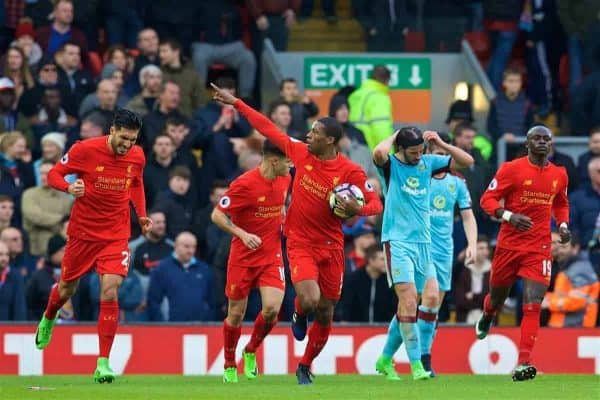 Thanks to three successive hard-fought away wins, Liverpool are in poll position and just a few precious victories from a Champions League return.
Klopp's side must now see the job through, and at a time injuries and tiredness makes free-flowing football difficult to produce, translating the ability to grind out victory at Anfield will be key.
Though facing sides who will almost certainly have nothing to play for, each game will still be a tricky task.
This will especially be the case against Southampton, who the Reds have failed to beat or even score against in three games this season, and finding a way past Claude Puel's side on Sunday will be a big challenge.
Middlesbrough's destiny will likely be decided before the final day clash, and if their impending relegation has been confirmed, a pressure-free side will arrive at Anfield looking for a scalp to end a tough campaign – a potentially dangerous situation depending on our status.
If it isn't, and there is something riding on the game for the Teessiders or Klopp's side, it will quickly become the biggest league game Anfield has held since the 2014 title run-in.
And for a potentially make-or-break clash, a ground out win could be required to hold nerve on a tense afternoon – though hopefully, we will be home and dry by then.
Neither of the remaining home games or West Ham trip will be straightforward, and the Reds need to be prepared to grind it out in all.
It may not be pretty or the Liverpool way, but no one will care in the slightest if Champions League qualification follows.