Derby County manager Gary Rowett has admitted Liverpool centre-back Andre Wisdom is "the type of player" he will target in the summer window.
Wisdom is currently on loan with Austrian Bundesliga side Red Bull Salzburg, and is expected to leave the Reds at the end of the season.
Salzburg are eager to secure another loan for the 23-year-old, but Liverpool are reported to be seeking a permanent deal worth at least £4 million.
Wisdom spent a season on loan at Derby in 2013/14 and the Midlands side are said to be his most likely destination, with Rowett confirming their interest.
But addressing the reports this week, Rowett stressed that Liverpool's valuation did not fit their budget.
"He is athletic, strong and has potential to play in the Premier League—so he is the type of player we are interested in," he explained.
"I am sure [recent speculation] is a potential opportunity to try and stoke up the value a little bit.
"Certainly the values that they were talking would be more than we would be looking at, at the moment.
"What you will find over the next six or seven weeks is there will be speculation on hundreds of players.
"We normally try to do our dealings quietly and privately. If we can get them done, great.
"If we can't and it all gets out in the media and values get inflated, they might be deals that we just leave alone."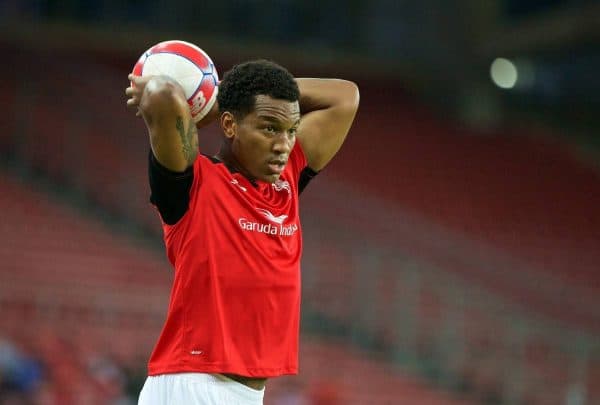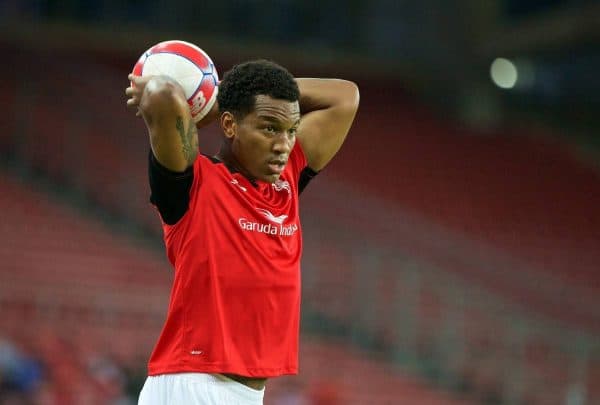 This serves as a stark warning to the Reds if they plan to begin negotiations with Derby, with Rowett insisting he won't pander to the media.
Clubs often use the rumour mill to drum up interest in players, particularly if they are aiming to spark a bidding war between clubs, but Derby are clearly not interested.
Wisdom has spent the past four seasons away on loan, and has no future in Jurgen Klopp's first-team squad.
And with two years left on his contract this summer, now would be the ideal opportunity for Liverpool to sell and maximise Wisdom's value.
However, they must be realistic in the market, as could also be the case with out-of-favour midfielder Kevin Stewart, who is garnering interest from newly promoted Brighton & Hove Albion.
Academy winger Ryan Kent is also on the Seagulls' radar, with Bournemouth also pursuing the 20-year-old.
Liverpool did secure a combined £21 million from the Cherries for Jordon Ibe and Brad Smith last summer, though, and will hope for similar success with their fringe players in 2017.