Divock Origi has started the Reds' last six games, scoring only once and failing to take advantage of the opportunity of a regular starting berth.
We should know by now that writing off young players is something that can come back and bite you. Footballers take time to mature, both physically and mentally, but the impatient nature of the modern game allows them little time for bad spells.
Origi has suffered a typically up-and-down time of things at Liverpool to date, but his current form is way short of expectations.
While the 22-year-old is worthy of a certain amount of leeway, he has been nowhere near good enough since starting regularly in the absence of Sadio Mane.
Ineffective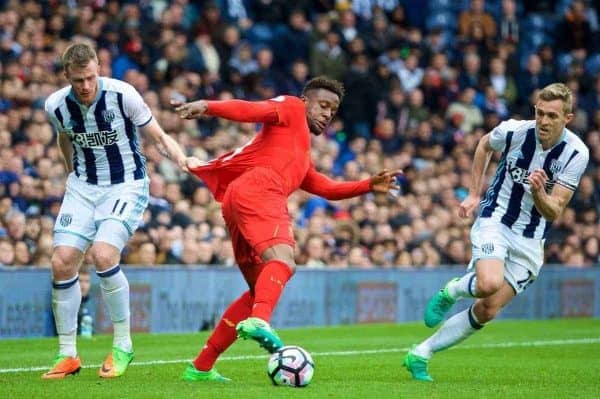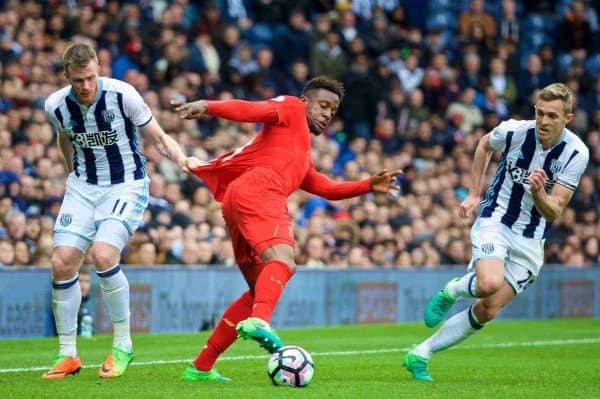 This season has been a far cry from 2015/16 for Origi – a campaign that saw him announce himself as a promising young striker.
His performances saw him deservedly ahead of Daniel Sturridge in the pecking order a year ago, and a goal in each leg against Dortmund hinted that he was someone who could deliver at key moments.
With many tipping the Belgium international to kick on in 2016/17 and become one of the Premier League's most difficult-to-handle marksmen, he has failed to do so.
Granted, only 20 starts have come his way, in all competitions, but almost no facets of his game have been at the required standard.
His hold-up play and inability to give the early pass have often been infuriating, and he has not appeared to be on anywhere close to the same wavelength as fellow attackers such as Philippe Coutinho and Roberto Firmino.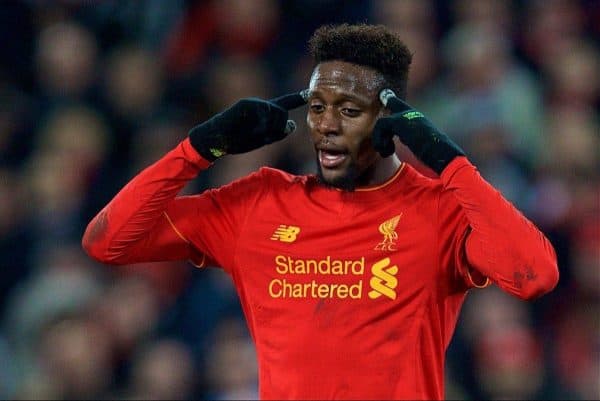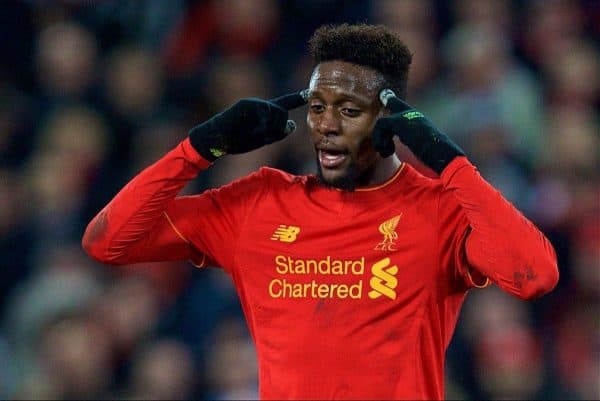 His general effort has also left a lot to be desired and his lack of movement has completely blunted a Liverpool frontline that is often superb without him.
That Origi-less fluency is nowhere to be seen with him on the pitch, and while others must also be blamed for dips of their own, he has been a major reason for so many toothless performances in 2017.
Before this is seen as some sort of witch-hunt against the youngster, there have been good moments thrown in along the way.
His magnificent finish away to Bournemouth is one of Liverpool's forgotten gems of the season, and he also fired home against Everton in the derby.
A run of five goals in as many consecutive matches before Christmas caught the eye, even if that did mask several limp performances in those games. A tally of 10 goals for the campaign should not be sniffed at, though.
With just three in his last 24 appearances, however, and with the Reds in desperate need of an attacking spark in their final two games, it is time for Origi to make way.
He has had long enough to prove himself, starting in his last six outings, but it is obvious that we won't suddenly see a different Origi against West Ham and Middlesbrough.
Effect on Firmino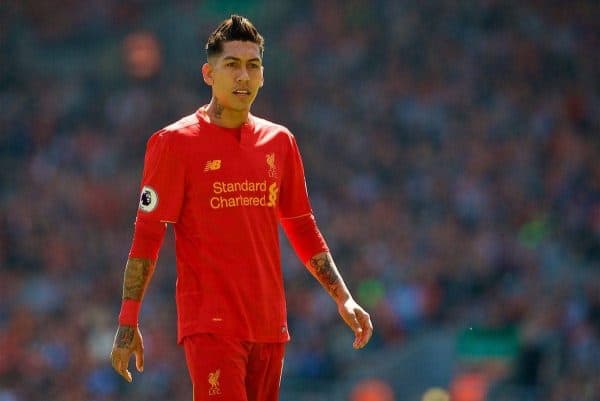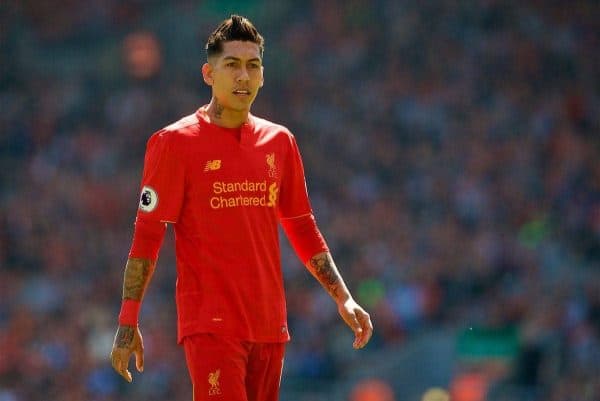 With Mane sidelined, Jurgen Klopp has opted to play Origi centrally, moving Roberto Firmino to the right – where he is far less effective.
Surely, it would make sense to play Origi in a wide role, thus somewhat replicating Mane's pace out wide, and keep Firmino – Liverpool's most effective No.9 this season – in his best position.
That this hasn't even been tried for even a short period in-match is baffling and shows a stubbornness that Klopp has frustrated with in recent weeks.
Origi possesses the pace and directness to be a success there, while Firmino leading line centrally has been a great success for much of the season.
Sturridge's time to shine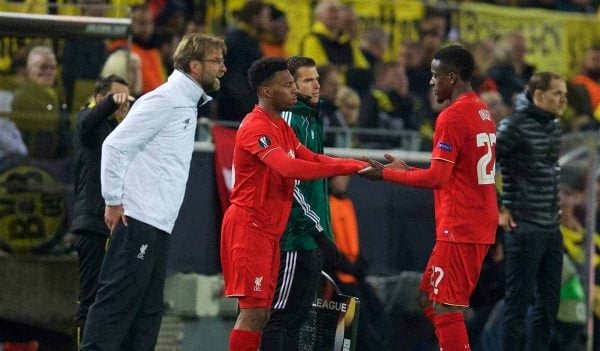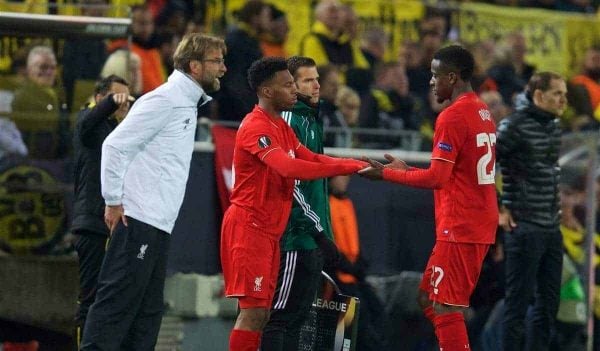 Liverpool have been limp, at best, over the last month or so, but one of the few positives has been the form of Sturridge, albeit in brief cameos.
The 27-year-old has looked a threat every time he has entered the fray, oozing class on the ball, providing clever movement and carrying a goal threat. He has, essentially, been everything that Origi hasn't.
Both West Ham and Boro are likely to stick men behind the ball in an attempt to frustrate, and the Reds need players capable of an individual moment of magic on the pitch.
It would be an enormous error from Klopp not to play him, with Liverpool's Champions League surge running out of steam by the week. Opposition centre-backs would much rather come up against Origi.
Key 12 months for Origi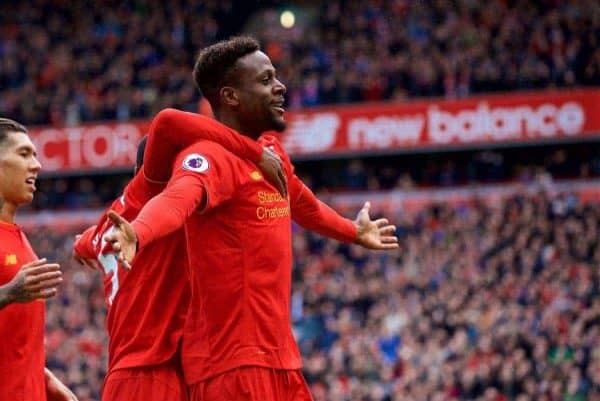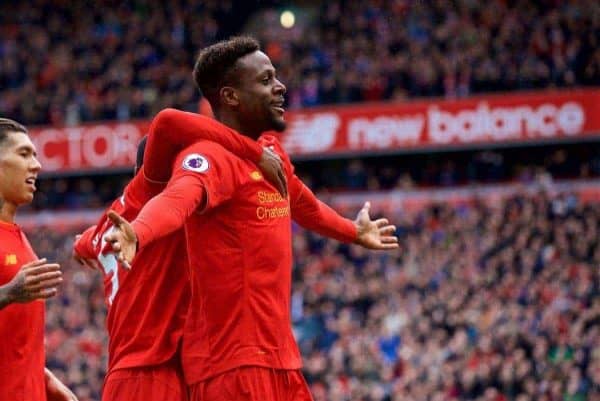 The room for error that Origi is currently being afforded can only go on for so long, and next season has to be one that sees him go up a gear.
2016/17 has been a disappointment, but he is fortunate that he has a manager who rates him, supporters who continually make excuses for him, and time on his side.
After his disastrous loan spell at Lille, people were quick to write Origi off, but he then showed what he is capable of during the back-end of last season.
If we don't see a big improvement in the near future, and a return to that level, question marks will arise over whether he is good enough, or the right fit, for Liverpool.
The worry is that he will never contain certain attributes that make a top-class striker but it would be unfair to give up on him this early.
It could be argued that a loan spell elsewhere would make sense, with guaranteed football every week, rather than him struggling for playing time at Liverpool.
Hopefully, we have seen the last of Origi in 2016/17, with Sturridge coming in to finish off the season. If not, don't expect much to happen in attack in the remaining two matches.