Georginio Wijnaldum has stressed the need for composure despite increased pressure, as Liverpool prepare to take on West Ham on Sunday.
The Reds know their trip to the Olympic Stadium is hugely important, as wins in their final two games of the season will guarantee a Champions League place.
Dropped points, however, could spell disaster, with Man City, Arsenal and Man United all eager to finish in the top four behind Chelsea and Tottenham.
Liverpool have certainly showcased a fragile mentality at times this season, and Wijnaldum has acknowledged this as an issue that needs addressing, insisting they need to play their own game.
"We control our performance so we have to think about that [and] I think it's better to think about how we're going to beat them," he said.
"In training the manager will show us the way they're playing, where we have the most chance of scoring goals and what we have to be aware of.
"It's better to focus on those kinds of things than winning the game because it's not easy to win a game.
"You have to think of a lot of things to win a game, because you play against a team who will not want to lose.
"So I think it's better to keep your thoughts on your own performance and the performance of the team.
"I have the confidence that if we do that, the chance will be bigger that we can win than if we think 'we have to win the game', because then you put pressure on yourself that's useless.
"The only pressure you have to put on yourself is to use your quality and try to perform as good as possible."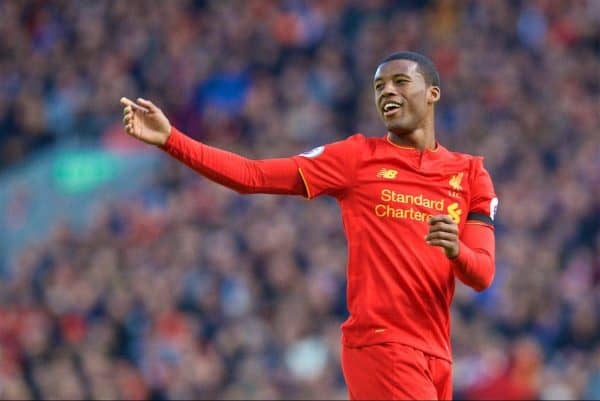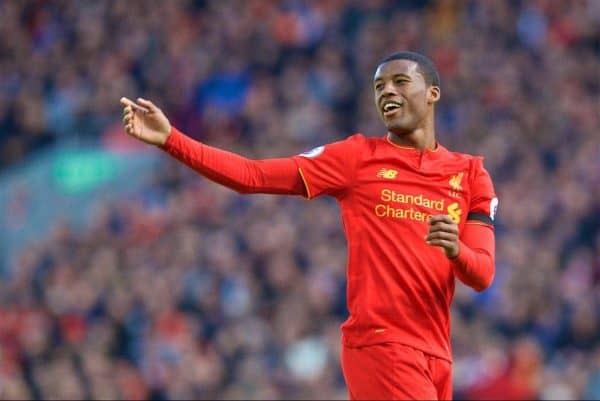 West Ham are currently on the Premier League's current longest unbeaten streak (five games), as well as keeping the most consecutive clean sheets (three), finding form at the season's end.
This ensures Liverpool will need to be entirely focused on Sunday, with Wijnaldum also stressing the home factor that helped the Hammers beat Spurs 1-0 last week.
"They will fight to win the game and I think the message for us is that we have to be spot on and 100 per cent concentrated from the beginning," he added.
"Because otherwise it's going to be really difficult.
"I think their fans will also think like this: 'It's our last home game so let's support the team.'
"You play against 12 men instead of 11, so we have to be really concentrated and spot on from the first moment."
Fortunately, Liverpool have been significantly better on their travels than at home of late: unbeaten in their last four games on the road, and winning the last three.
They should not need motivation on Sunday, given the objective, but as Wijnaldum attests, they will need cool heads in east London.