Jordan Henderson suffered another injury-ravaged season, with the skipper's campaign ruined after an excellent run of form.
2015/16 had been a frustrating one for Henderson, with some good displays thrown in but also question marks about his long-term fitness.
Jurgen Klopp arrived early in the campaign, but it was two months until the captain started his first game under his new manager.
Some eye-catching performances came his way in the middle of the park, and he seemed to be growing into the role of captain, but sadly his season was littered with fitness issues.
Henderson managed only 26 appearances, in all competitions, and was barely used in the exciting run to the Europa League final.
Supporters predicted how the England international would be used in 2016/17 by Klopp, with many of the opinion that a squad role awaited.
That proved incorrect, and just like James Milner, the Liverpool manager surprised us all with his use of Henderson.
Jordan Henderson, 2016/17
(All competitions)
Started: 27
On as a substitute: 0
Unused sub: 1
Goals: 1
Assists: 4
Average TIA Player Rating: 6.70 (Rank= 9th)
Shaky beginnings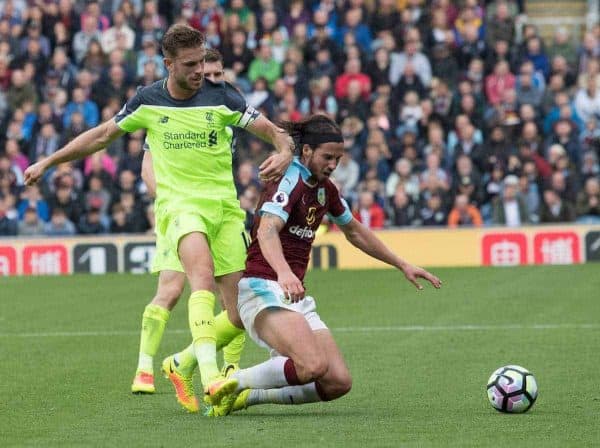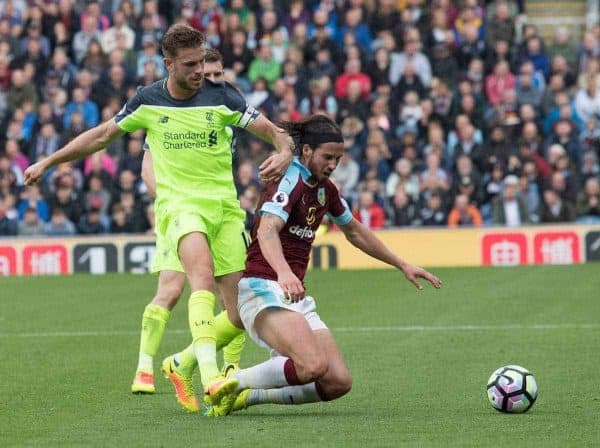 With some fans crying out for an out-and-out defensive midfielder to come in, Klopp's decision to play Henderson in a deep-lying role was met with negativity.
Having forged a career out of being a box-to-box presence with limitless energy, there were definite question marks about Henderson's ability to dictate play and showed a disciplined positional sense.
When Liverpool made the trip to Arsenal on the opening weekend, it's fair to say Henderson did little to allay our fears about his new position.
An unconvincing showing was masked by the fact that the Reds won 4-3 in thrilling fashion, but at Burnley the following week, the fanbase found itself at meltdown central.
Henderson, like almost every one of his teammates, was abysmal at Turf Moor, and it led to endless negativity surrounding his role.
He appeared to lack knowledge and purpose in front of the back-four, and his greatest strength, running, was effectively being negated.
Henderson is one of the most strong-minded characters at Anfield these days, however, and he roared back superbly to silence his critics.
Captain role

Much like a foreign player taking time to adjust to the Premier League, Henderson grew in stature after a less-than-convincing start at the base of the Liverpool midfield.
The trip to Tottenham saw Henderson impress against a combative Spurs midfield of Eric Dier and Victor Wanyama, but even more authoritative form was to come.
Liverpool dismantled champions Leicester City at Anfield, with Henderson's expert use of the ball starting moves in a slick manner, before a starring role against Chelsea at Stamford Bridge.
The skipper was magnificent on a rare Friday night game, and while his stunning 30-yard strike earned the headlines, his all-round game helped the Reds boss their opponents on their own turf.
Henderson was again influential in the wins over Hull City and Swansea City – in the latter, he really drove the team forward when they trailed. His precise assist allowed Roberto Firmino to head home the equaliser.
With Liverpool looking like both the country's most exciting team and genuine title challengers, their captain continued to look one of his side's most dominant performers.
He never performed lower than a six out of 10 between the Burnley defeat and Christmas, and while his level may have dipped slightly once the winter months arrived, it was hard to fault him.
Liverpool's woeful January saw many squad players struggling for fitness and form, but Henderson did himself justice more than most.
He was excellent at home to both Chelsea and Spurs – he was poor in the loss to Hull, in fairness – but sadly, the victory over Mauricio Pochettino's side ended up being his final match of the season.
Injury curse strikes yet again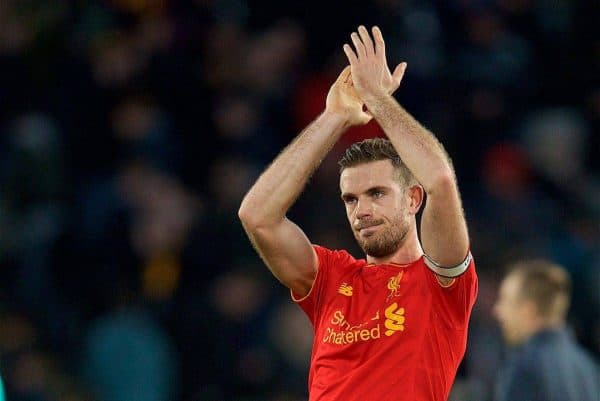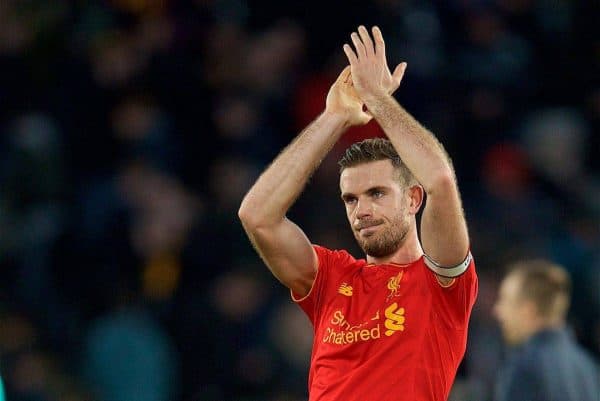 What looked to be nothing more than a bruised foot back in late February was a season-ender for Henderson – a huge blow for both him and the team.
The much-improved form of Emre Can did help, but without the 26-year-old available, the speed of Liverpool's play was far more pedestrian.
Passing is Henderson's most underrated attribute, and it was his quality in possession that played such a key role in the Reds' blistering autumn form.
These ongoing injury problems are now a genuine cause for concern – he cannot seem to enjoy an injury-free season – and the club seem strangely quiet about exactly what the issue is.
With competition for places set to be fierce next season, Henderson needs to rid himself of his current fitness woes, or risk his future becoming uncertain.
Improvements & future role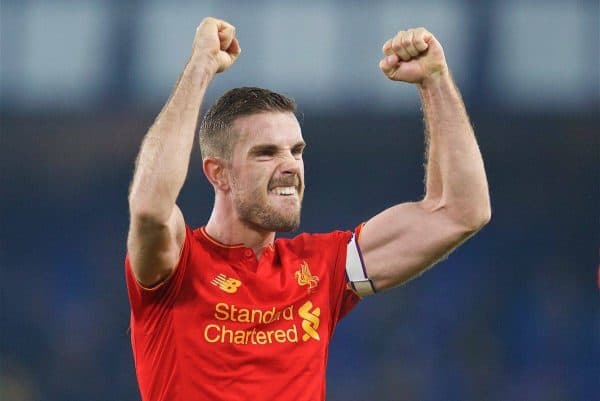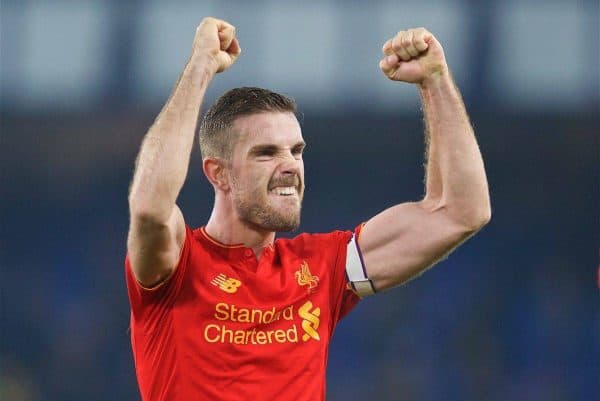 As an actual player, Henderson was making huge strides, when fit, so there really wasn't a huge amount for him to improvement upon.
A little bit more creativity wouldn't go amiss, but around that pre-Christmas period, all facets of his game were impressive. That is unless you are one of those incapable of giving Henderson any credit.
His future role feels hugely dependent on how fit he can stay – there is a growing worry that he could become as injury-prone as Daniel Sturridge.
Klopp has openly said he isn't looking for a new defensive midfielder, so the role is still likely to be Henderson's if his body allows him to play regularly. Although Can may have something to say about that.
For half of the season, he was in the running for Liverpool's Player of the Year award, but yet again, we were left wondering what might have been. 26 appearances is not enough, especially for Liverpool's captain.
Henderson needs a relaxing summer and productive pre-season, before hopefully launching himself into the best period of his career.
That all sounds a little hopeful, though, sadly.
Best Moment: The stunning goal at Chelsea
Worst Moment: The woeful showing at Burnley
Role next season: First-team player (if fit)