Adam Lallana has explained how, despite spending the business end of the season out injured, Jordan Henderson has been key to Liverpool's success.
Henderson has not played for the Reds since the 2-0 victory at home to Tottenham on February 11, having picked up a foot injury in training.
While it was initially believed to be a minor problem for the midfielder, Henderson is still no closer to returning, with Jurgen Klopp addressing his issues on Friday afternoon.
"It's not that difficult an injury, it's difficult to make the rehabilitation. It needs time," he said.
"At one point you think 'it would have been better if he broke his leg'!"
But according to Adam Lallana, speaking to the Liverpool Echo, Henderson is still making an impact behind the scenes.
"I've spent a lot of time with Jordan over the past three months since he's been out and his spirits have been remarkably high," he said.
"Considering how unfortunate the timing was and how much football he's missed.
"It's been difficult for him, but he's still had duties as a captain and he's been superb.
"He's not shown that disappointment, he's just wanted to ensure that all the lads are all right.
"To have him around Melwood and at every home game has been great. He has got that presence and aura that certain captains have."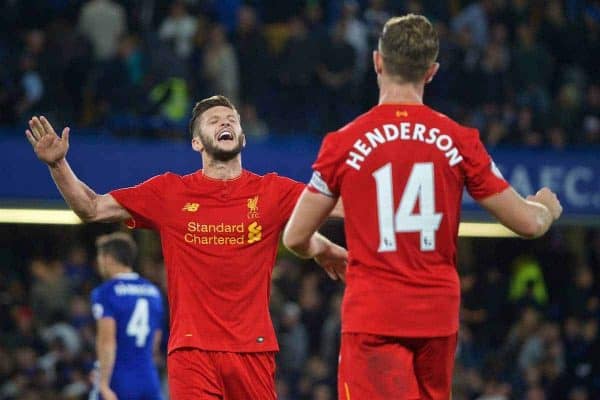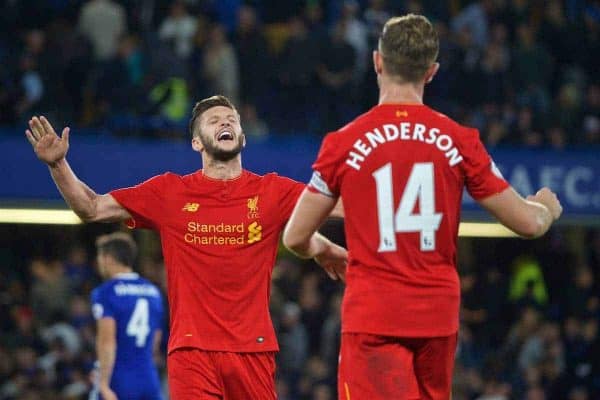 As Liverpool prepare for their most important game of the season at home to Middlesbrough, James Milner is set to wear the armband.
But as Lallana continued to explain, Henderson will still have an influence as the Reds gear up at Anfield.
"Having him around the dressing room on Sunday will certainly have a positive effect on the rest of the lads," he added.
"It's not a formal thing in terms of a team talk. He's a man of few words off the pitch but when he speaks, you listen. It was the same with Stevie [Gerrard].
"Jordan likes to growl on the pitch but off it he's far more chilled and relaxed.
"He will go around speaking to the lads before kickoff and giving advice, which is invaluable."
Given the length of Henderson's absence, the 26-year-old has faded into the periphery for many supporters.
But as Lallana attests, he has been hugely important as the Reds grind through in the final months of the season, and this will be no less so on Merseyside this Sunday.