Jurgen Klopp has played down suggestions from his Liverpool players that Sunday's clash with Middlesbrough should be approached as a "cup final."
The Reds need a victory against Boro to guarantee their place in the Premier League's top four, though matching Arsenal's result at home to Everton would be enough.
Leading up to the game, Divock Origi described it as being "like a final," while Georginio Wijnaldum labelled it "our biggest game of the season."
But Klopp has insisted it not be considered any different to Liverpool's other games this season, saying his squad should expect the same every week.
"I don't think we need different kinds of descriptions for this game, so it's a 'cup final' or a 'World Cup final' or that it's the most important game of however many years and everything," he said.
"It is a football game. If we really—and I know we do—expected from ourselves that in each game we win the game, what is the difference?
"We always have this kind of pressure; that we want to win the game, that we have to do the right things.
"We have to defend well, we have to be good organisationally, we have to create chances and we have to score goals.
"So that is not a big difference and I don't think that anybody needs this special motivation or whatever.
"In the end, we have to play football and I am really happy I have a team able to do this."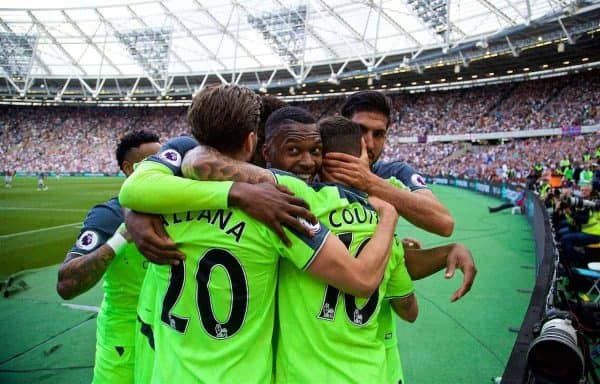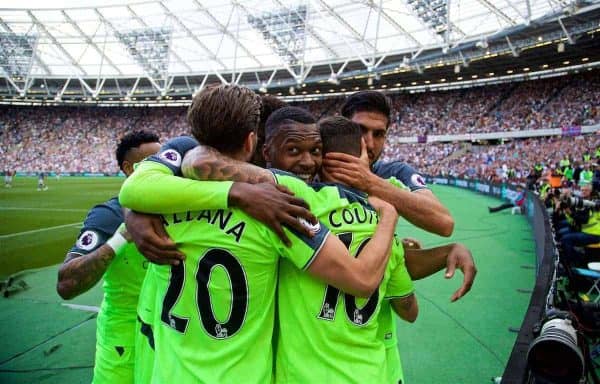 The Reds' 4-0 victory away to West Ham last weekend should serve as the blueprint for Sunday, with Klopp's side steamrollering their lesser opposition.
There was a freedom to their game that had been lacking in recent weeks, with Liverpool typically grinding out results as they push for a top-four finish.
The positivity in their approach will have buoyed Klopp, who simply wants his players to focus on their game.
"Let's play football because that's the only thing we can really do, the only thing we really have influence on—that's what I tried to tell the boys," he continued.
"As long as you are focused on yourself, as long as you can use the good things from the situation, like really fighting for something, then everything is fine.
"If you only feel the pressure, it makes no sense.
"You cannot run, you cannot breathe, you're not free and that's what football needs so you really can perform.
"I was happy about the last game, especially the second half because we showed we are here for working hard and trying everything, and we put in the right tools to beat them."
This is certainly the right approach to take, with Liverpool often heaping unnecessary pressure on themselves, which Klopp is clearly keen to relieve.