Liverpool manager Jurgen Klopp has given an interesting insight into how to become a successful coach, likening it to the role of a father.
Klopp has become one of the most highly-rated and recognisable managers in world football in recent years, having enjoyed excellent spells at Mainz, Borussia Dortmund and now Liverpool.
Speaking to soccer.com, Klopp discussed his coaching methods, saying good people skills and teamwork are things he sees as paramount.
"My philosophy is based on discipline," Klopp said.
"It's quite an intense philosophy which is also about man management. The closer you get to the players, the more responsible you are.
"I was a very young father, and wasn't prepared, but it gave me the opportunity to handle younger people than myself. I still have that understanding, and can give the players my experiences. It's like a father role.
"The more you play with the ball, the better you will get.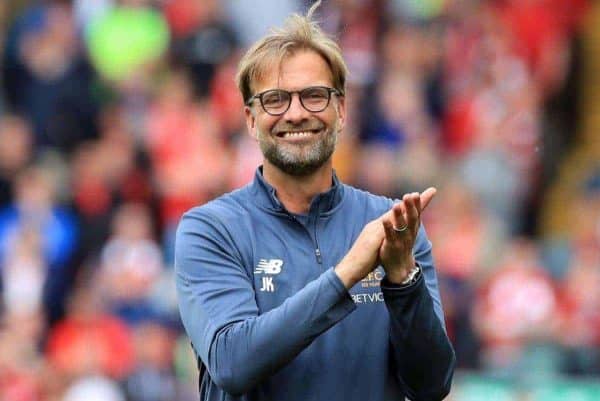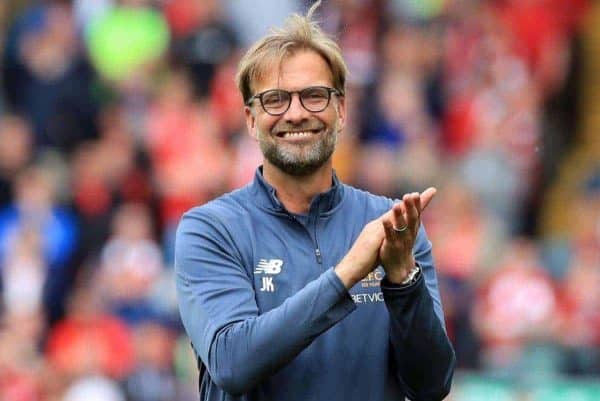 "It's a team game, but early in your life, players have the feeling that they have to show they are better than the rest.
"That doesn't work (in the long-term) because he doesn't use his teammates.
"It's good to be confident, but not too confident. Don't think "I'm the most important player here" – only two or three players in the world are like this."
Klopp also spoke about the challenges that come with being a manager, and also the special place that football has in our hearts.
"There are a lot of challenges, but the hardest thing to accept is big defeats. Unfortunately, I've had a few," he added.
"Going to a final is really good, but if you lose, it is difficult.
"I know football isn't most important thing in the world, but when we play and come together, it is. It gets the best out of us.
"For these millions and millions of Liverpool supporters to come together and want the same thing, in the same moment, where else can you find this?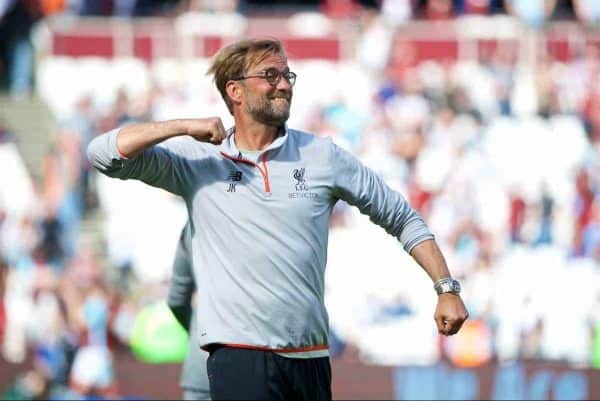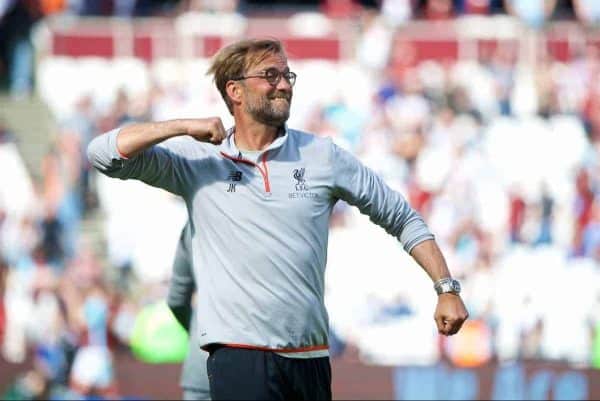 "Nobody will forget the last half an hour against Dortmund for the rest of their lives. You cannot get this in another situation."
Finally, the 49-year-old discussed the lessons he has learned since starting out a relatively tender age, admitting that ambition is vital in succeeding.
"I was 33 years old, full of passion but no idea. I had to learn," he said.
"I still remember my first game on a Wednesday, having taken charge on Monday. Afterwards everyone asked what I thought, and I still had a player's view of things.
"I gave answers but had no idea. I watched 10,000 football games on DVD, which was hard work, but it made me understand what happens on the pitch.
"Nobody is born as a football manager. You need to be busy and ambitious, and learn whatever you can about the game.
"People ask me if I can do training sessions for them, but I think the best thing is learning by yourself. Then you can adapt to your own ideas."