Conte, Pochettino, Guardiola and Klopp, vs. Mourinho and Wenger – does 2017 represent a changing of the guard in the Premier League?
Eras end. Liverpool know that better than most. They can recount the dates that marked seminal change: 1990, their 18th and so far last league title; 1998, the time an outsider was appointed manager; 2010, the year they dropped out of the Champions League and assumptions about annual dates with the European elite became outdated.
Perhaps, in time, 2017 will be added to the list.
The year Liverpool reclaimed their place in the top four could be a one-off – memories of Brendan Rodgers and 2014 remain too fresh to argue otherwise – but once Middlesbrough were seen off last Sunday, Jurgen Klopp spoke with quiet determination about ensuring it is not.
"In the last 10 years Liverpool was not a part of it [the Champions League] too often," he said. "We should do everything to change this. The step is for us to be around the best teams in the world because we are at one of the best clubs in the world."
And if 2017 has the potential to prove pivotal for Liverpool, it may assume the same importance for the Premier League.
Premier League – Changing of the guard?
The eventual table had a certain novelty factor. It was the first time since 1962-63 that Tottenham finished in the top two, the first since 1978-79 that neither Arsenal nor Manchester United was placed in the top four. Historic anomaly or a changing of the guard? Only time will tell, but while age can sometimes seem just a number, one interpretation is that there has been a generational shift.
The top four managerial finishers were all in their forties. The next four have celebrated their 50th birthday; one of them, Arsene Wenger, did so in the 20th century. It could seem an artificial distinction as Klopp brings up his half-century in June, yet in their own way, Chelsea, Tottenham, Manchester City and Liverpool exhibited more modernity than Wenger's Arsenal or Jose Mourinho's Manchester United. They may end the season with three trophies between them amid ongoing debates if they are yesterday's men.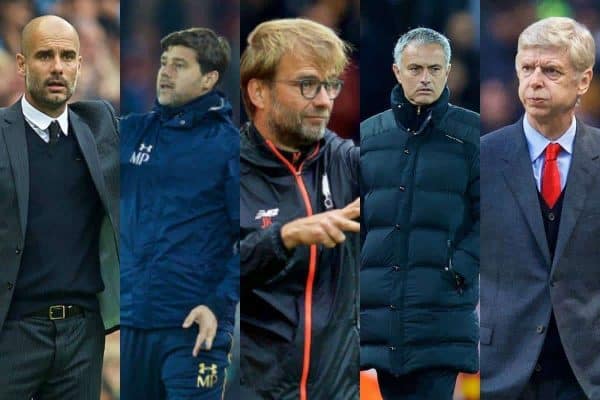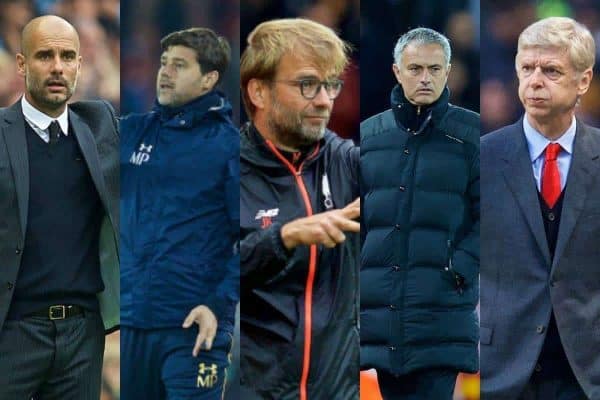 Because the top four sides were more vibrant. They played with more intensity. They pressed with more vigour or persistence. They scored more goals.
United's meagre tally of 54 stands out when each of the sides above them registered at least 77. They were totals that point to a game that is more attacking now than when Mourinho first locked horns with Wenger.
Certainly, Klopp and Guardiola have eschewed the kind of defending – complete with a low block and an emphasis on structural solidity – that Gerard Houllier and Rafa Benitez brought to Anfield. Klopp, less cautious and more outgoing, embracing attacking midfielders where they liked defensive presences, can seem a German in tune with the Zeitgeist. He and the passing evangelist Guardiola are managers of their time. So are the top two.
Antonio Conte and Mauricio Pochettino seem embroiled in a private battle to be the most influential coach in the division. Others have rushed to ape the Italian's 3-4-2-1 formation while the Argentinian's pressing game has earned him admirers aplenty.
Guardiola's tactics can be too quixotic, and at times baffling, to generate imitators while Klopp's gameplan is too idiosyncratic for anyone to copy it, but there is the sense that each of the quartet is at the vanguard of something new in a way that a slower United side and a slacker Arsenal team are not.
Admittedly, Liverpool only ended a campaign when they were not burdened by European football one goal and one point better off than Arsenal. Those gains could be reversed next year.
But history offers ample proof that big change can be determined by small margins. Just as Klopp's aim is to ensure there is a permanence about Liverpool's participation in the Champions League, the risk for Arsenal is that their exile extends.
Hindsight is required to confer a definitive verdict. In the meantime, it should be apparent what an achievement it is for Conte, Pochettino and Klopp (and possibly Guardiola though, given the resources at his disposal, perhaps less so) to knock Wenger and Mourinho out of the top four.
To give Rodgers his due, he finished above both three years ago, but the Frenchman and the Portuguese were still in the top four. With the influx of managerial Galacticos last summer, someone was bound to miss out. It is to Klopp's credit that it was not him.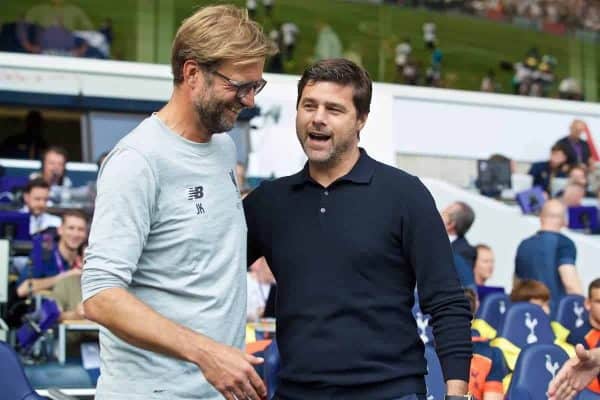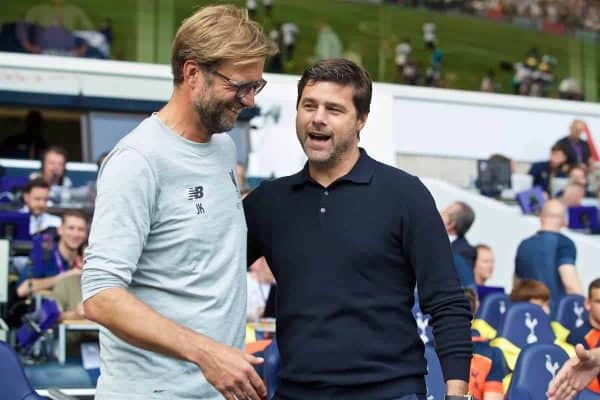 Because in 2014, the clubs in fifth, sixth and seventh were managed by Roberto Martinez, Andre Villas-Boas and then Tim Sherwood and David Moyes. In 25 seasons of Premier League management, they have one top-four finish between them.
But in 2017, fifth and sixth positions were occupied by Wenger and Mourinho, managers with the small matter of 25 top-four Premier League finishes between them and, barring the latter's traumatic final few months at Chelsea, no campaign that culminated anywhere else.
So this has been a historic year. The game has changed. The question which future seasons should answer is of how much and how lasting its impact is. If it is the start of a new era.