James Milner admits he hasn't always been fond of his left-back berth this season, but will always do what benefits the team most.
In a decision that surprised many last summer, Jurgen Klopp opted not to bring in a new left-back, using Milner there instead.
Although predominantly a midfielder during his career, the 31-year-old has largely been solid in the role, showing the industry and consistency that has summed up his career.
Milner has also stepped up to convert every one of his seven penalties this season, including nerveless efforts at Tottenham, Man United and Man City.
The former England international admits adapting to his new position hasn't always been easy and enjoyable, but he will always put the team before individual interests.
"It's the first time I've played it in the Premier League and it's not like getting to learn it on a Sunday with your mates," Milner told Sky Sports.
"It's a big change but I've always tried to learn throughout my career and I've played a lot of positions anyway, so it's just trying to do the job as well as you can.
"But it's about whatever is best for the team. Ultimately I just want to be out there playing games and contributing.
"I haven't gone to [Klopp]. He knows how I feel and asked me at the start of the season about my thoughts. I believe that once you've committed to something and made a decision you stick to it and do your best.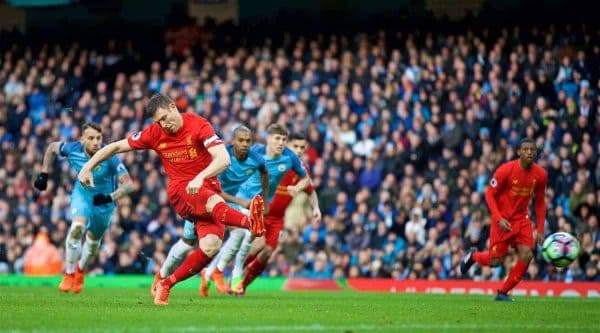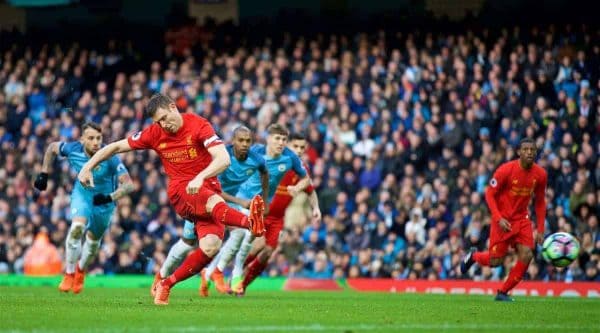 "There have been times I haven't enjoyed it and have been frustrated, but I'm enjoying being part of this squad, we've got a lot of great players and I think we can be successful. I want to be a part of that."
Focussing on Sunday's visit of Southampton in the Premier League, Milner is expecting a tough match, with Saints able to play with no pressure.
He also feels revenge is in the air, after Liverpool's League Cup semi-final exit to Claude Puel's side back in January.
"[At this stage of the season] you've got teams trying to stay up or have nothing to play for so they play with a bit more freedom," he said. "It can be a strange time of the season, every game can become really tough.
"We just want to pick up maximum points in our remaining games and we know we can do that. But every single game is tough. The best thing is to go out there and win our games, that's all we can concentrate on.
"They deserved it over the two games but we need to make sure we turn that around, put in a good performance and get one back on them!"
Milner has split opinion at left-back, but it is impossible to question his levels of commitment at any point.
His performances have dipped since the turn of the year, with his ageing legs showing signs of fatigue, but Klopp's decision has often felt vindicated.