Liverpool broke their transfer record with the signing of Mohamed Salah, but there are some incredible on-pitch records that will simply never be beaten.
It's often said records are made to be broken, but some remain to stand the test of time.
This is certainly the case at Anfield, where Liverpool's illustrious history has inspired some remarkable collective and individual accomplishments to have been established over the years.
It's difficult to see some of those ever being beaten, and here are five particularly astonishing Liverpool FC records that will never be broken.
Ian Callaghan's 857 Appearances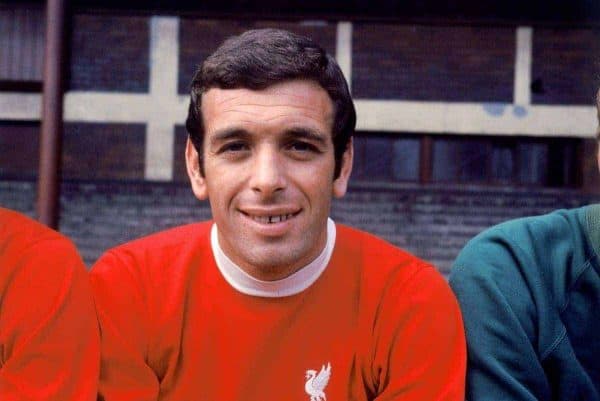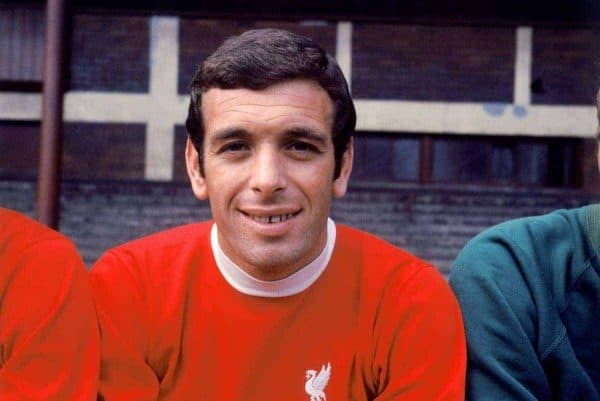 Each record on this list is incredible, but Ian Callaghan's 857 appearances—yes, you read that right—is arguably the most amazing of all.
It's a staggering total posted in a stunning 19-year Reds career for Callaghan, who won six league titles, two FA Cups and two European Cups—all while only ever being booked once, surely a record in itself.
It's an achievement that will undoubtedly never be beaten, with Callaghan's unrivalled commitment and desire to wear the famous red sure to stand the test of time.
Second- and third-placed appearance-makers Jamie Carragher and Steven Gerrard ended their respective careers still a huge 120 and 147 outings behind Callaghan.
And with the legendary duo having got nowhere near to Callaghan's record, it's impossible to see anyone else doing so given the increasing rarity of such careers in the modern game.
Callaghan, somehow, still found time to play for five other clubs after Liverpool, but his appearance record at Anfield will never be beaten.
Ian Rush's 346 Goals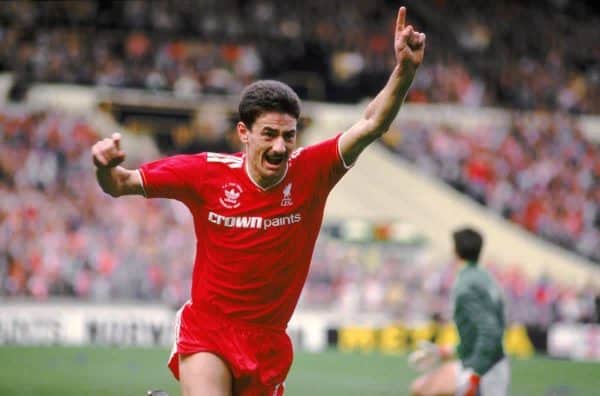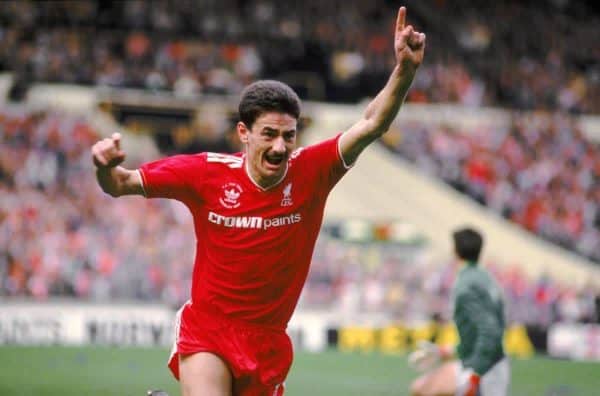 Anfield has housed some incredible goalscorers over the years, but none more so than Ian Rush—the Reds' record marksman with a staggering 346 goals.
Rush was the very definition of a goal machine, hitting the net with unrivalled regularity during 660 appearances made across 15 seasons.
The Welshman's devastating finishing ability helped earn five league titles, two European Cups and three FA Cups—surely making Rush the greatest goalscorer ever to wear Liverpool red.
Rush is far and away Liverpool's record scorer, 61 strikes ahead of Roger Hunt, and crucially when looking at whether it could be eclipsed, a huge 160 ahead of the highest modern-era scorer, Gerrard.
Though Gerrard obviously wasn't a striker, that he couldn't reach even half of Rush's tally given his years of service illustrates the scale of achievement needed to beat it.
It's a level of goalscoring we will never see again, with any prolific marksman—let alone one of Rush's unrivalled standards—unlikely to be at Anfield long enough given how the modern game works.
This is another record it's impossible to see ever being topped.
Phil Neal's 417 Consecutive Appearances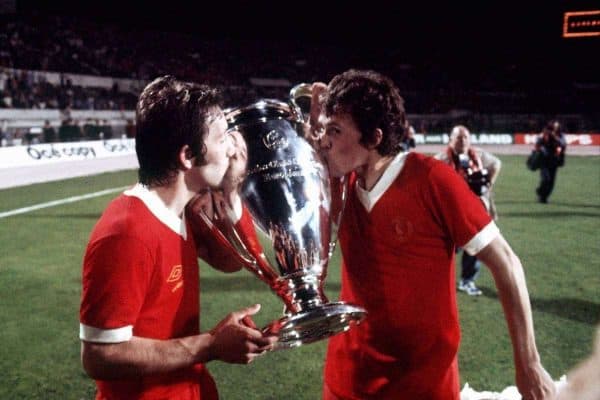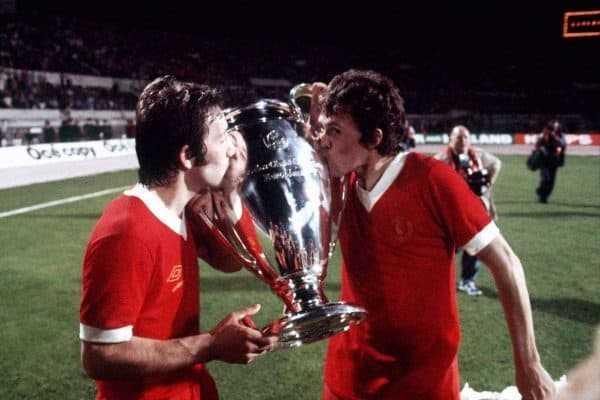 On a list of records that will leave you astonished, the 417 consecutive outings made by Phil Neal is the most jaw-dropping of the lot.
It's hard to name many players who have been at Anfield to even witness 417 games—only 23 have featured more overall—never mind actually playing in every one of them.
Almost unbelievably, Neal didn't miss a single match from October 23, 1976 to September 24, 1983—playing every game in almost a full seven years of fixtures.
This makes the medals won by the Reds' most decorated player during that astonishing run—including four leagues titles, three European Cups and two League Cups—one of the most special earned in football history.
Neal's breathtaking consistency makes a mockery of the pampering of players in today's game and would send Anfield's medical department into a state of absolute despair.
The legendary right-back would certainly not earn such a record if he played now.
Neal will always be a legend for his contribution to Liverpool's success, but he will hold his own special place with this feat which will never, ever be bettered.
Ray Clemence's 16 Goals Conceded in 1978/79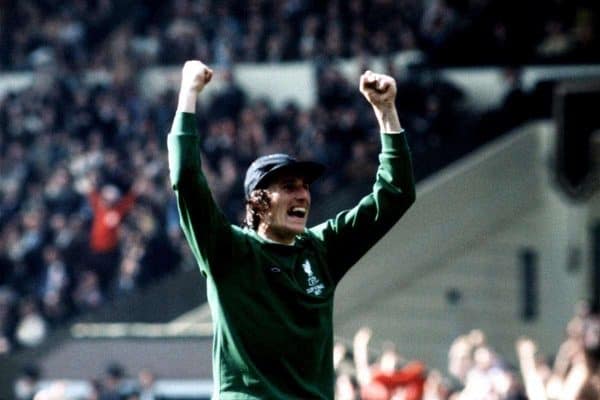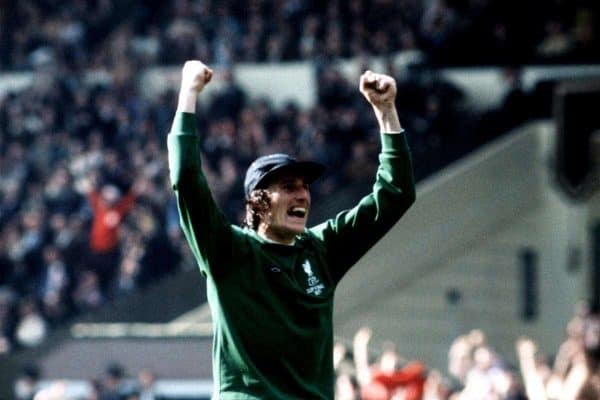 It may be hard to believe after years of dire defensive displays, but there was a time when the Reds were actually good defensively. Seriously good, in fact.
1978/79 was one of those times, and was a season in which the incredible defensively quality of Bob Paisley's team inspired Liverpool to an 11th league title.
Indeed, the record-breaking efforts of Ray Clemence—and his defence—saw the Reds concede just 16 goals on the way to title glory—the fewest ever shipped in a league season.
This incredible accomplishment is made even more impressive having come in a 42-game league season, in which Clemence kept a stunning 28 clean sheets and conceded just four times at Anfield.
It's a record that shows that while goals are of course vital, the importance of stopping them is unrivalled if you want serious success.
How much we would all give for a back line and goalkeeper as consistent in availability and, more importantly, performance to grace Anfield now.
But never again will such a formidable defensive record be produced by those in Liverpool red.
The 14 Players Used During 1965/66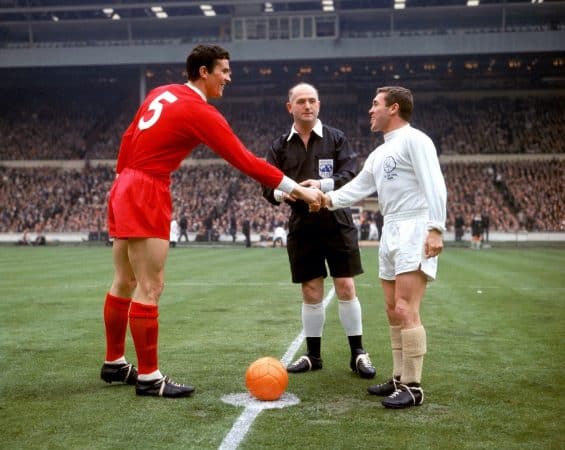 1965/66 proved a successful season for Liverpool and also one which provided some landmark moments in the club's history.
Bill Shankly switched his side to an all-red kit for a first full season, while the Reds reached a first-ever European final and also won the league title.
But most remarkable of all was that Shankly used just 14 players during the whole of the campaign—the fewest ever utilised in a season in Anfield history.
It's an astonishing feat, and one that's made even more incredible by the tight-knit group winning the First Division while also reaching the European Cup Winners' Cup final—which ended in defeat to Borussia Dortmund.
It's also something we will never see repeated, with 14 players often used solely in one game these days.
And it's not implausible to see a whole different 14 deployed the next match when switching between competitions.
The achievements of Liverpool's 1965/66 heroes should never be forgotten, and they'll always have a place in Anfield history—along with all other record holders on this incredible list.