Adam Lallana believes England's Harry Kane is "one of the best players in the world".
Hampden Park will witness the latest chapter in the Tottenham striker's fairytale rise after Gareth Southgate confirmed the 23-year-old as captain for Saturday's crunch World Cup qualifier against Scotland.
It is a momentous occasion for a player in the best form of his career, with an explosive end to the campaign seeing him wrap up the Golden Boot for the second successive season.
Lallana believes there are few better players in the world right now and that Kane is a deserving recipient of the captain's armband in Glasgow.
"I am absolutely delighted for Harry," the Liverpool attacking midfielder said.
"I've been so impressed with him, having played against him at Tottenham and played with him for my country.
"I think this season he's demonstrated once again why he is one of the best players in the world.
"I think his form towards the end of the season was one of the best players in the world and he's still only 23, so he's still young and I'm sure he's still got a lot of learning to do.
"But him being the captain, if selected and I can play with him then it will be a great honour to walk out behind him."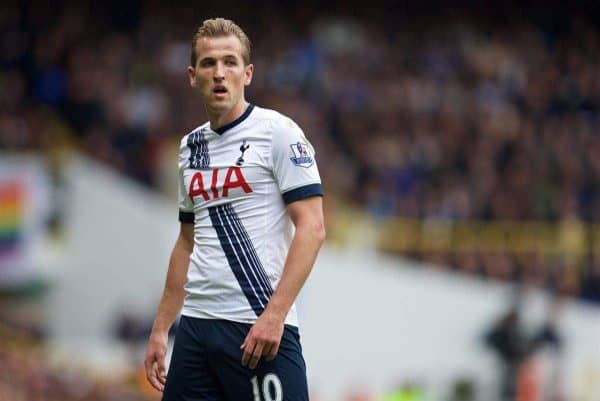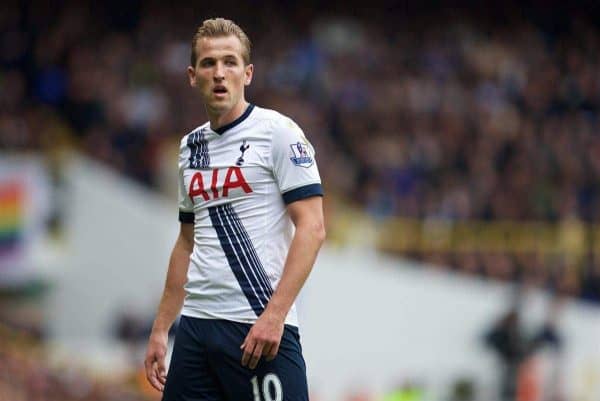 Lallana faced the media on the eve of the match and the former Southampton captain showed no frustration at being overlooked for the role himself.
"The boss has made it clear he wants leaders in the group," he said. "I feel like I'm a leader.
"I feel like we've got a lot of leaders in this group and I feel if we want to move forward as a team then we need to develop leaders and the younger they are the better."
Lallana has certainly led by example for England, producing a man-of-the-match display in November's 3-0 win against Scotland at Wembley.
The 29-year-old was not being drawn into debate on which country this match meant more to, with his only focus on tightening their grip on the Group F summit.
"It is going to be a great atmosphere but one I am sure me and the lads will thrive off," Lallana said.
"I was lucky enough to play in the game a couple of years ago when we won 3-1 and the game at Wembley was good as well, a convincing 3-0 win.
"But each game is different. We feel like we are as ready as ever and we're looking for three points to finish off our season nicely."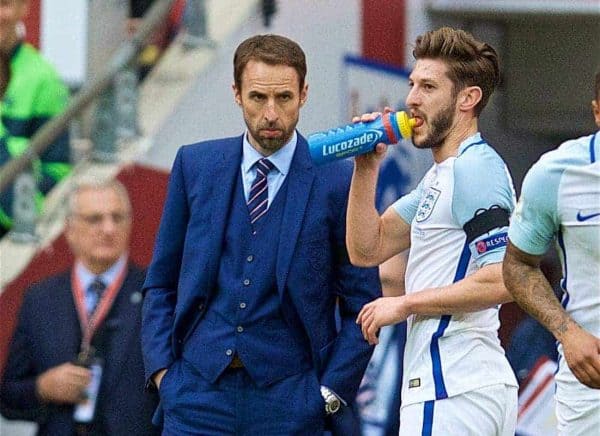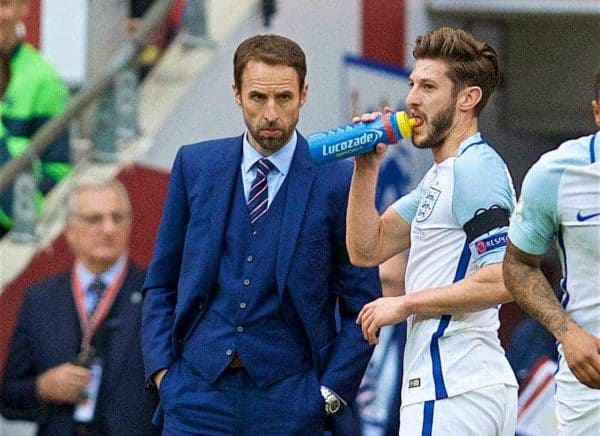 England went for a walk around at Hampden Park ahead of the match, having trained at St George's Park before travelling north of the border.
Such preparations are far more orthodox than the Royal Marines camp the players were whisked away on at the start of the international break.
"It was an eye-opening experience for us and we learned a lot from each other and had to trust each other in different activities," Lallana said.
"It was great to camp in a tent – I hadn't done that in a while – and I took a lot from it. It was refreshing not to have our homes for a couple of days, a lot of interaction."
It was an enjoyable experience for down-to-earth Lallana, who it is hard to believe only made a Premier League debut five years ago.
Having come up through the leagues at Saints, he earned a big-money move to Liverpool after the 2014 World Cup and has since become England's player of the year.
Lallana remains forever grateful to the man that brought him to Anfield and has not been surprised by Brendan Rodgers' success at Celtic.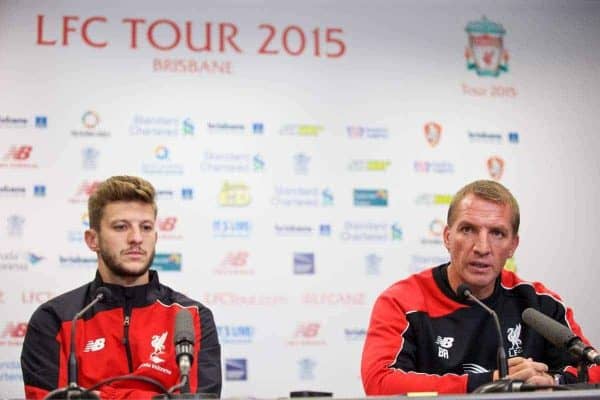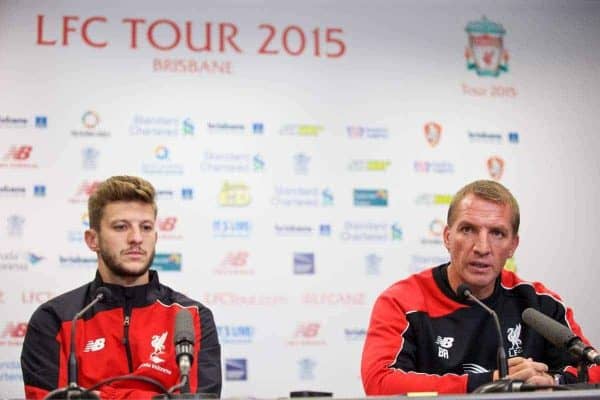 "They've had a fantastic season," he said of Celtic, who have six players in the Scotland squad after completing an unbeaten domestic treble.
"I've been in contact with the boss throughout the season.
"I am fortunate that he brought me to Liverpool. He was the one that wanted me at the club and I'll forever be grateful for that.
"For one reason or another, it possibly didn't work out as well as I would have wanted to in his first season with me at the club.
"But things happen in football and I've moved on, he's moved on and been extremely successful. That's no surprise to me at all that he has become a winner at Celtic. I've taken huge notice of their season. It has been a great season."