Liverpool's new CEO, Peter Moore, has added to the vocal voices on Twitter this week. We take a look at the best accounts to be following for the Reds.
In the modern age of constant transfer rumours, opinion and news, Twitter has become arguably the most popular social media platform when it comes to football.
Granted, there are plenty of bad things about it, but for a lot of people, it has become a key part of their day-to-day existence.
Given the size of Liverpool as a club, we are fortunate to have many superb Twitter accounts to follow, whether that be players, writers, statisticians or those who work within the club.
Here's a list of people you should be following, if you're not already.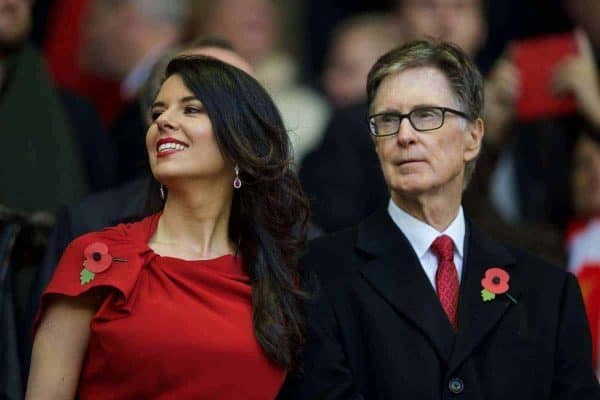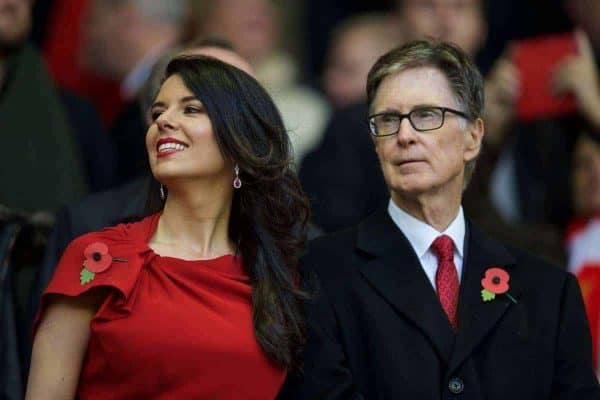 Club
Linda Pizzuti Henry – @Linda_Pizzuti
YNWA pic.twitter.com/b9i5zdLcKZ

— Linda Pizzuti Henry (@Linda_Pizzuti) May 21, 2017
The first lady of LFC, Linda loves to show her passion for the club, especially on matchdays.
Peter Moore – @PeterMooreLFC
Witnessed more training on the Mersey today. This time it was Premier League defenders preparing to try to keep pace with Mane and Salah… pic.twitter.com/AGGGElsfR1

— Peter Moore (@PeterMooreLFC) June 25, 2017
Liverpool's new chief executive has proved to be a humorous presence on Twitter since taking up his new role, with plenty of tongue-in-cheek updates proving refreshing.
Journalists/Writers
The four journalists who immediately stand out to follow are the Liverpool Echo's James Pearce (@JamesPearceEcho), the Times' Paul Joyce (@_pauljoyce), the Telegraph's Chris Bascombe (@_ChrisBascombe) and Goal's Melissa Reddy @MelissaReddy_).
The quartet are the most reliable around when it comes to transfer news. There are also excellent writers away from these mainstream media:
Sam McGuire – @SamMcGuire90
So, I decided to have a look at why Naby Keïta is worth £70million and how Liverpool should happily pay ithttps://t.co/2SKf28oy84

— Sam McGuire (@SamMcGuire90) June 26, 2017
A talented writer who has broken a number of exclusives for the Football Whispers website, it is well worth adding to Sam's many followers. His GIF game is also impressive!
Andrew Beasley – @BassTunedToRed
Weird but true: Liverpool conceded 47 goals in 47 games in all comps last season, and both SM & LK averaged exactly 1 goal against per game.

— Andrew Beasley (@BassTunedToRed) June 26, 2017
Andrew is one of the best statistical minds out there when it comes to football, and he constantly shares his findings on Twitter. A TIA contributor, too.
Neil Atkinson – @Knox_Harrington
Essentially still expect Liverpool to sign Salah, van Dijk, Keita, Oxlade-Chambo & a 2nd choice left back.

Think it is an attacker light.

— Neil Atkinson (@Knox_Harrington) June 18, 2017
Neil hosts the successful The Anfield Wrap podcast, and is also a fantastic writer. Very few make supporting the Reds up and down the country sound so appealing.
Our team of writers are all worth a follow as well – @jacklusby_, @HenryJackson87, @bm12s, @karlmatchett, @em_sandy, @JDNalton – but then you knew that already!
Others
Dave Phillips – @lovefutebol
UEFA Disciplinary Regulations 2017 include several new articles relating to bribery, corruption, gifts, and voting. pic.twitter.com/g7hG4P8WaQ

— Dave Phillips (@lovefutebol) June 27, 2017
Dave posts lots of interesting information that doesn't make the mainstream media, including explanations of finances or planning permission. You will learn new things through following him.
LFCMostar – @LFCMostar
https://twitter.com/LFCMostar/status/878704866679443456
One of the best producers of videos out there, Mostar is always quick to upload Liverpool goals on matchdays, as well as putting together eye-catching compilations for our viewing pleasure.
Graeme Kelly – @GraemeKelly1
FSG just getting the Derby etc out of the way. Rodgers will go the week after. #LFC

— Graeme Kelly (@GraemeKelly1) October 2, 2015
At a time when so-called ITKs can drive you to distraction, Graeme is one who really does know his stuff. He is rarely wrong about transfers, and is very much someone to trust.
LFC Photo – @LFCphoto
Welcome to Liverpool Football Club…@22mosalah! #LFC #SalahLFC #LFCsalah #Salah pic.twitter.com/AGa92YnFUY

— LFC Photo (@LFCphoto) June 22, 2017
This account provides plenty of matchday photos that you won't always see elsewhere, with lots of humour thrown in as an added bonus.
Dan Kennett – @DanKennett
Trying a new viz: Analysing #LFC results under Klopp by the # of matches in rolling 28 day periods pic.twitter.com/AchxPIhA5M

— Dan Kennett (@DanKennett) June 14, 2017
Like Andrew Beasley, Dan is widely considered one of the best around when it comes to Liverpool-related statistics. He recently appeared on LFCTV to share his views.
The Redmen TV – @TheRedmenTV
Keita, Mbappe, Meyer and much, much more!

It's the Daily News Show!https://t.co/JYWIi23k4u

— The Redmen TV (@TheRedmenTV) June 26, 2017
The amount of top quality Liverpool sites is on another level to any other Premier League club, and The Redmen TV are one of the best.
Their videos of matchday experiences are always fascinating, and their raw, uncensored style makes you feel like you're at the pub with a few mates.
Anfield Index – @AnfieldIndex
Please do subscribe to our @YouTube Channel @AnfieldIndexTV! There will be lots of content weekly!https://t.co/zHAp8vppCJ

— AnfieldIndex (@AnfieldIndex) May 9, 2017
Anfield Index may have started off small, but they have grown into one of the most prominent Liverpool sites, with their podcasts seemingly never-ending.
If you don't always want to hear about football, they also have loads of content dedicated to film, television and many other sports.
The Anfield Wrap – @TheAnfieldWrap
"Roy Hodgson's career has ended in disgrace." ?

Exactly one year ago today: England 1 Iceland 2 https://t.co/Jd3qc5SPEc

— The Anfield Wrap (@TheAnfieldWrap) June 27, 2017
The award-winning The Anfield Wrap continues to go from strength to strength, with their monthly subscription service bringing top-notch content to your ears. The likes of Xabi Alonso, Jamie Carragher, James Milner and Lucas Leiva have all been interviewed this year.
AngelCakeLIVERPOOL – @angelcakephotos
https://twitter.com/angelcakephotos/status/834113804585861121
Take a trip down memory with this account, with photos of Liverpool and the city itself posted. Unfortunately, Everton are also included, but we can deal with that!
Kop Magazine – @TheKopMagazine
https://twitter.com/TheKopMagazine/status/872932788177129472
The Kop Magazine used to be an unofficial Liverpool publication, between 1955 and 2015, but it is still going strong on Twitter with Chris' sense of humour keeping fans entertained.
Click here to view a list of all This Is Anfield writers on Twitter