Virgil van Dijk will hopefully become a Liverpool player this summer, so how does the Reds' primary transfer target compare to Jurgen Klopp's current centre-back pairing?
Van Dijk is one of the most sought-after players in the Premier League, with some impressive performances for Southampton seeing him regarded as one of the division's best defenders.
Despite strong interest from Man City and Chelsea, it was revealed on Monday that the 25-year-old wants to play for Liverpool next season.
Van Dijk is Klopp's dream signing at the back, and as long as a few current speed bumps involving Southampton can be overcome, he will be an unbelievable signing.
While the reported price tag does make the eyes water somewhat, the Netherlands international is someone with the ability to be a real game-changer at Anfield.
For so long now, Liverpool have been a soft touch defensively, conceding sloppy goals both in and out of open play, and it has deprived them of success.
For Klopp's Reds to reach the top of the English game and thrive in the Champions League, they must improve drastically at the back. Van Dijk is the man to make the difference.
Joel Matip and Dejan Lovren were Liverpool's preferred centre-back partnership in 2016/17, but do the statistics look upon them favourably, in comparison to Van Dijk?
Van Dijk vs. Matip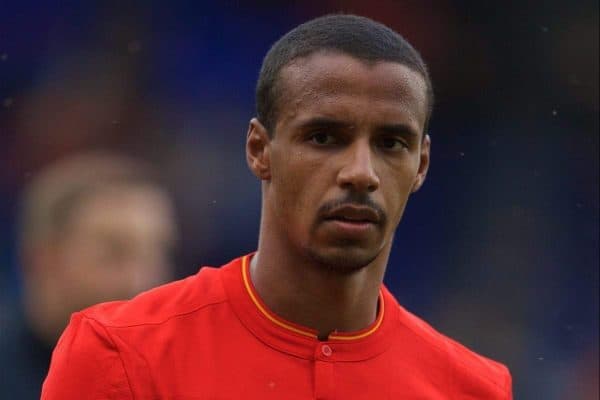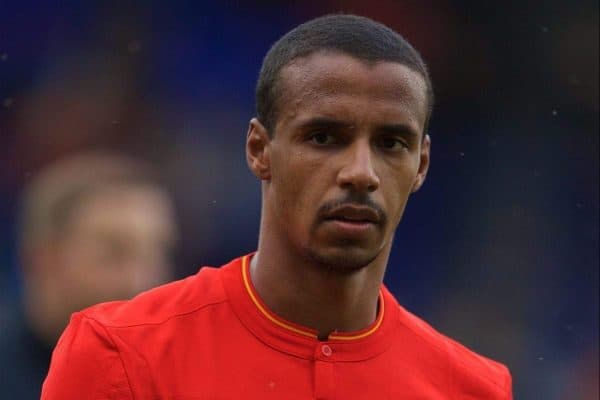 Matip joined from Schalke last summer, and all in all, his first season at Anfield has to be deemed a successful one.
He brought a calming presence that at times felt lacking with Martin Skrtel and Mamadou Sakho in the side, and his quality on the ball and reading of the game were his two standout attributes.
Fitness proved to be an issue for the Cameroonian, however, and he was limited to 30 starts from a possible 47 matches.
In terms of style, Matip and Van Dijk are not too dissimilar – tall, elegant and unflappable – but he still falls short when pitted alongside his likely future teammate.
The first thing that stands out is the aerial dominance of Van Dijk, who, at 6ft4in, is the same height as Matip.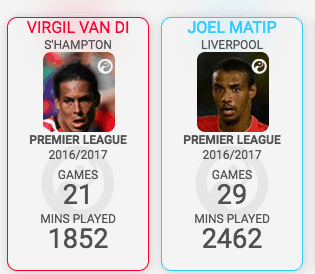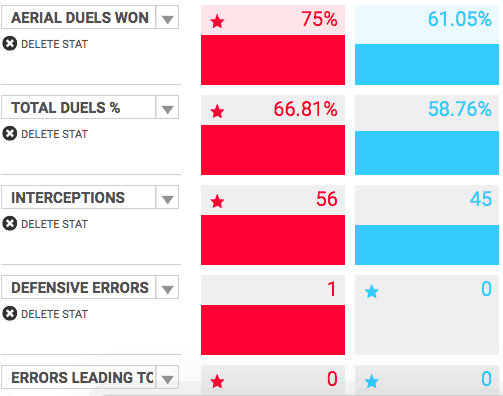 Southampton's formidable Dutchman won a whopping 75 percent of his aerial duels in last season's Premier League, in comparison to Matip's 61.05 percent.
That bodes well when it comes to Liverpool's ongoing set-piece woes, with a lack of organisation and dominance in the air a constant Achilles heel.
Van Dijk also comes out on top in total duels won, with his 66.81 percent once again getting the better of Matip (58.76%).
The former Celtic favourite made 11 more interceptions than the Liverpool man (56 compared to 45) despite playing fewer games, while neither made a defensive error that led to a goal.
That says a lot about how impressive Matip has been, in general, and there shouldn't be too much shame in being slightly behind Van Dijk in most departments, given that Southampton spend more time defending than Liverpool.
Van Dijk vs. Lovren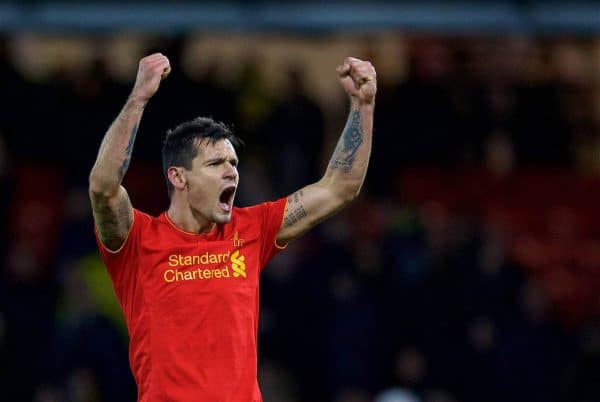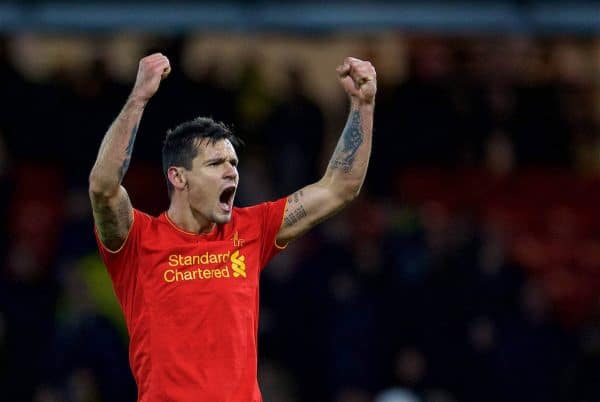 Lovren has become public enemy number one in the eyes of some fans, and he has never fully convinced since joining Liverpool from Southampton three years ago.
Some of the criticism that has been aimed in the Croatian's direction has been harsh, but he has had too many bad games to be considered the long-term solution.
The general consensus is that Van Dijk will replace Lovren in the left-sided centre-back role, assuming the move still goes through.
Lovren's injury record makes that even more likely, having been plagued by different niggling issues throughout the campaign.
In fairness to him, he actually won a higher percentage of his aerial duels than Matip in 2016/17, with the divisive 27-year-old get better of opponents 64.43 percent of the time. That is still less than Van Dijk, however.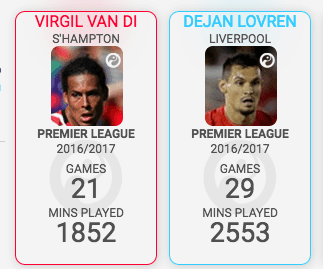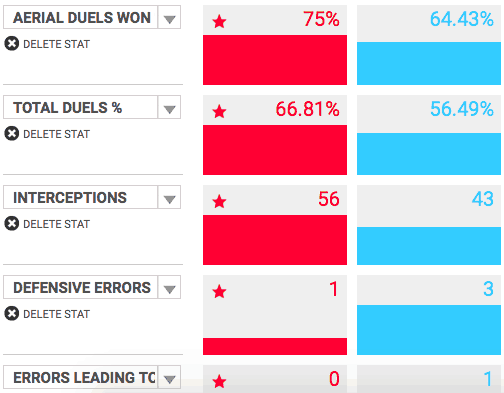 The Saints man also had a sizeable advantage in total duels won and interceptions made, further outlining the improvement we would make at Anfield.
Perhaps most telling is the fact that Lovren made three key defensive errors last season and one that led to a goal. Such are the expectations at the highest level, that is not good enough.
His statistics are similar to Matip, who receives plenty of praise, and he can still a job at Liverpool as a solid squad player.
But statistics don't tell the whole story and it's clear that Lovren needs upgrading on – something that Van Dijk clearly is.
Pivotal purchase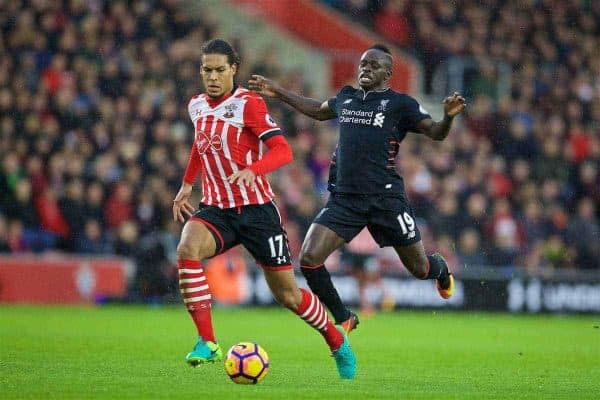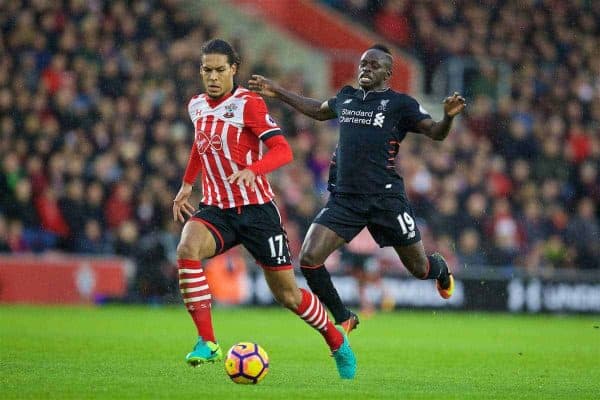 Any new signing invariably gets pulses racing, but there is extra reason to feel delighted at the prospect of Liverpool buying Van Dijk.
It would be one of their most significant pieces of business in years, and the fact that wealthy rivals have been beaten to his signature makes it an even greater coup.
Van Dijk has the ability to become as important to the Reds as Sami Hyypia, without heaping too much early pressure on him, and it is hard to find a flaw to his game.
Given Van Dijk's preference for playing on the left of a centre-back pairing, seeing him take Lovren's place next season makes complete sense.
As mentioned, Lovren is far from the disaster some love to claim, but he is also nowhere near good enough to be a Champions League-playing Liverpool regular.
Should they stay fit, Van Dijk could forge a superb partnership with Matip at the heart of Klopp's defence, and with both still in their mid-20s, it would also represent a long-term solution.
Statistics are far from everything in football, but the above information shows how influential Van Dijk could be for Liverpool.
He is an upgrade on anything they currently have, and most defenders in the Premier League for that matter.
(All statistics via Squawka)