Jurgen Klopp can only see reasons to feel positive about the team's future, as the Reds look to reach the next level under their brilliant manager.
The dust has only just settled after a tense season, but things are certainly going in the right direction following Liverpool's top-four finish.
With huge funds reportedly available this summer, and some top players already being targeted, the Reds are looking in good health.
That's certainly the way Klopp sees things, with the 49-year-old speaking of the faith he has in his players and everyone associated with the club.
"I know that we are good already but we have so much space to improve—I love it," Klopp told Liverpoolfc.com.
"Being really good and feeling there's not a lot more possible, that's still OK but you think how can you keep this? We can really improve. That's what I'm really looking forward to.
"We have to, obviously, because around us we have a lot but we will really be a challenger, we will fight.
"We will play good football on the good days, on the less good days we will still fight for the result. I really feel positive.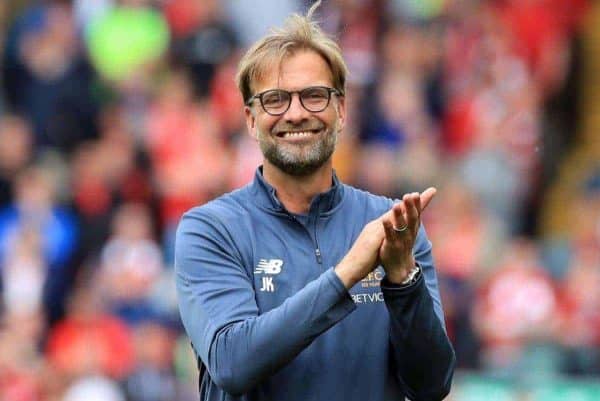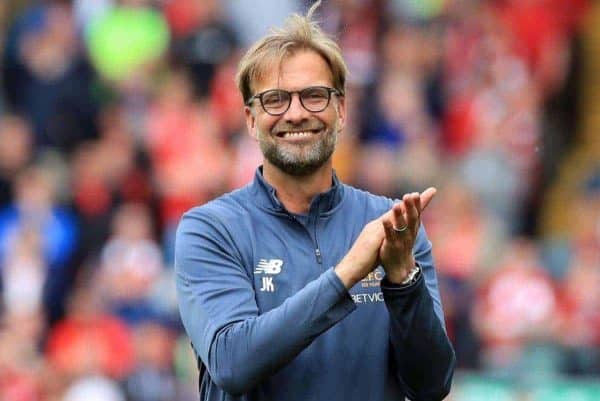 "I'm really optimistic for our future, not because I'm crazy but only because I know what we have, I know what we will get, I know what we can get, and I know that we really have a super bunch of people—knowledge, character—not just the players, all around."
Klopp also reminisced about the latter stages of Liverpool's campaign, and in true sporting fashion, admitted he didn't enjoy rooting for the Reds' rivals to lose matches.
"The last three or four weeks were difficult because we were always five, six, seven points ahead but [Arsenal and Manchester United] had all the games in hand," he added.
"Watching it and not hoping that they lose is, for a human being, quite difficult. I don't want that somebody loses but in this moment we can say, 'Come on, the other team win!'
"From a human perspective, that's how it is."
The lovable German also touched upon the importance of Gini Wijnaldum's opener against Middlesbrough on the final day, and admitted his side had to achieve their goal without much luck throughout the season.
"I can't 100 per cent say exactly what I felt in this moment because if I could judge how I celebrated then it would be completely different," he said.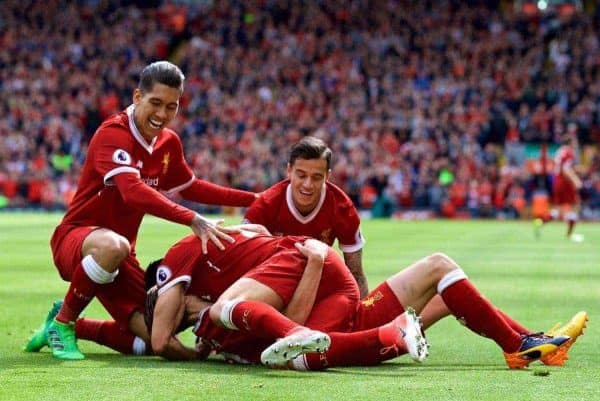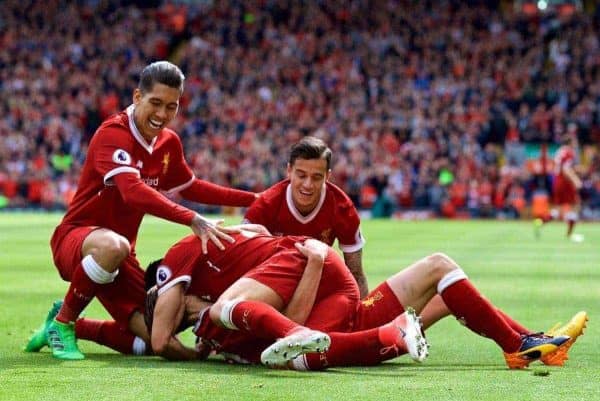 "I saw the game back again and I saw my celebration obviously and I would say it was a big relief.
"Over the season—I know we have red-tinted glasses, but we leave them away—there was not a lot of luck, that's how it was.
"You really want [to be able] to go through this and get something at the end of the season. And that's what we did, actually.
"We spoke about the things we couldn't have influence on but there are, of course, a few things we could have influence on.
"[The goal] was the moment when you see that's the final step we had to do this season, to open this game, because it was clear then with the qualities of the boys that it would be done. It was a big moment."
While some Liverpool fans are demanding of perfection, and therefore will never be happy, it is impossible to deny that Klopp is the man to take this team to the next level.
He has already made great progress in less than two years in the job, and this summer should be one that fills us with great excitement for next season and beyond.