If last season taught Liverpool anything it would be to take more chances, risk more and reap more, writes Danny Gallagher.
There must have been a strange case of mixed feelings for the members of Fenway Sports Group as the 2016/17 season came to an end, while they sat in the plush seats of the brand new Main Stand at Anfield to watch the Reds defeat Middlesbrough and secure Champions League football.
A return to the elite was complete. Tick.
As far as business goals go that was one of the main ones – a huge one – elevating the club in status while providing a healthy injection of cash into the coffers. Happy fans, greater profit, winning all around.
Make no mistake about it, FSG are very much all cast from the same solid business mould, and the fulfilment of this objective no doubt brought upon many chinking of champagne flutes in the immediate aftermath.
But the innate entrepreneurial urge within the hierarchy must have left a tinge of ill-feeling, causing an itch upon the back of the neck, a bead of sweat on the brow and a need to loosen the collars of their $10,000 suits.

This instinctual urge must have surely told them it could have been more, perhaps ought to have been more.
Liverpool's start to the 2016/17 season was nothing short of electric. The early misery at Burnley was soon offset by huge, statement-making wins over Arsenal and then Chelsea at Stamford Bridge, before the obliteration of Watford.
Talk was of the title.
Chelsea had a stuttering patch, Guardiola's City stopped clicking and Mourinho fast became a draw specialist. It seemed almost normal to suggest the Reds could go all the way. Almost. Klopp was asked, continuously and prematurely, about taking his men the whole haul.
He dismissed it, and rightly so.
When it came down to it, Liverpool were nowhere near, an injury-hit season hampered the squad and depth was left wanting. Pundits knew this, supporters knew this and FSG knew this.
They'd backed Klopp, brought him one of his top targets in Sadio Mane and ensured the wage demands were met to bring the defender he had waxed lyrical about, Joel Matip, to Merseyside.
But it wasn't enough, ultimately, despite Fenway also overseeing the capture of Gini Wijnaldum who instantly looked like he had been brought down to earth under the caressing wing of a Liverbird.
Klopp was sent into the season with a positive net-spend, while his competitors had haemorrhaged cash left, right and centre.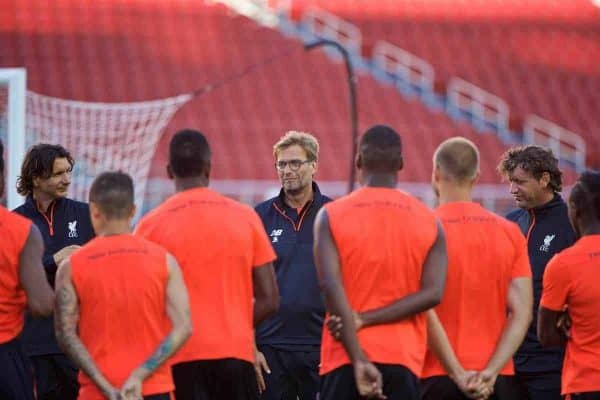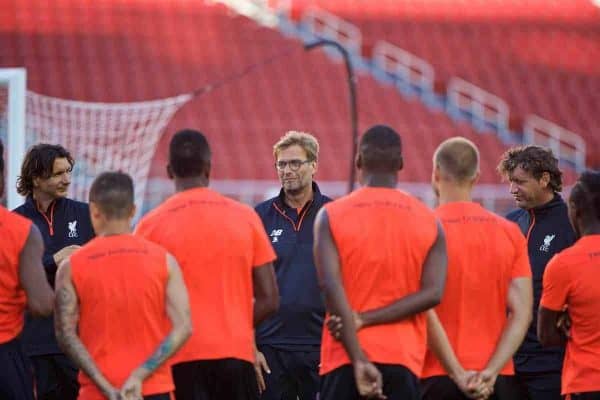 The club's hierarchy wasted no time at the end of the campaign in acknowledging that this coming summer would be Liverpool's biggest ever window, with the club ready to compete for the best.
Perhaps a guilt-tinged admission from FSG, if only more had been done this time 12 months ago.
Alas, spilt milk is never worth crying over and the upcoming weeks and months are set to be interesting ones on Merseyside. It's time to make amends.
Here is where the issue comes in however. What does this larger transfer intent actually mean? What can it realistically be held up against?
Liverpool have always been a club who spend within their means, yet across the board it has been universally agreed that this has to change this summer.
To have finally achieved their ambition of bringing a world class manager to Anfield and then equipping him with the same frugal war-chest of the Liverpool bosses of yesteryear would be like FSG buying a Ferrari and filling it's tank half full… with treacle.
The American powers that be know they have to deliver, on a grand scale, but supporters anticipating a conveyor belt of high-profile names and furious cheque writing will be left disappointed.
Take a scroll through Twitter and within 10 minutes you will comfortably come across several 'dream XI' formations. It's that time of year.
A new signing in almost every position, tenuously if at all linked, and most likely inserted at the expense of star performers such as Adam Lallana or Roberto Firmino.
While Fenway and Liverpool could have done more last summer, they got the blueprint right. It's now a case of adding to this, cherry picking players who adhere wholeheartedly to the style of which the club is now playing on a weekly basis.
At present, the closest signing to arriving at Anfield, and the first through the door, looks set to be Mohamed Salah.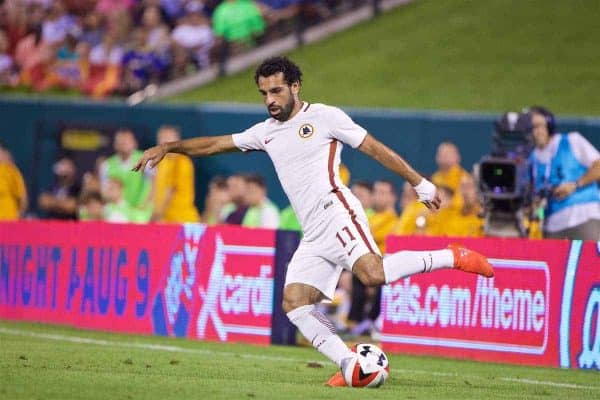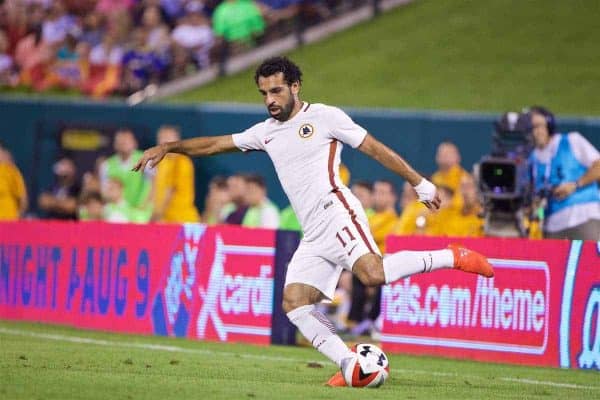 The 24-year-old would represent a real coup for the Reds, boasting a scarily similar set of attributes to Sadio Mane.
He'll also have one hell of a point to prove, after being brought to English shores by Chelsea – yet starved of first team action and given little acknowledgement in the moments he shone.
But Salah will come in on big money, as would the now mythical Virgil van Dijk, should he sign – a fantastic footballer yet one who seems to have been canonised by his own season-long lay-off.
The club will always act within their structure, particularly when it comes to wages, thus an eye-watering potential £50 million bid for Van Dijk plus £200,000 per week wages cannot and will not be the answer.
Fenway have given themselves quite the task this summer by publically informing Klopp and subsequently the fan base that big money will be spent. It's a bold move which could well end with their heads on a plate, with a deep sense of dissatisfaction among supporters.
Managing expectations is paramount, but ensuring all the pieces of the puzzle are covered is more pressing.
If last season taught the club anything it would be to take more chances, risk more and reap more.
FSG have promised the most ambitious assault on a transfer window in the Reds' history and now they must deliver, the stakes now hitched 10 feet higher with the added pressures of the Champions League.
This time around any lingering regret must be left at the door.