As the dust continues to settle on the 2016/17 season, we pick five on-pitch areas for Liverpool to improve to enjoy an even more successful 2017/18 campaign.
The Reds enjoyed a season of real progress in Jurgen Klopp's first full campaign and will be determined to build again on return to the Champions League.
For that to happen Klopp's team will need to improve numerous on-pitch issues that have proved problematic at both ends of the pitch.
Here are five aspects for the Reds to work on to ensure of an even more successful 17/18 season.
Defending set-pieces…still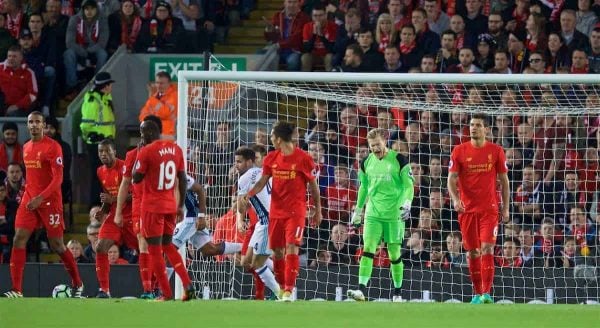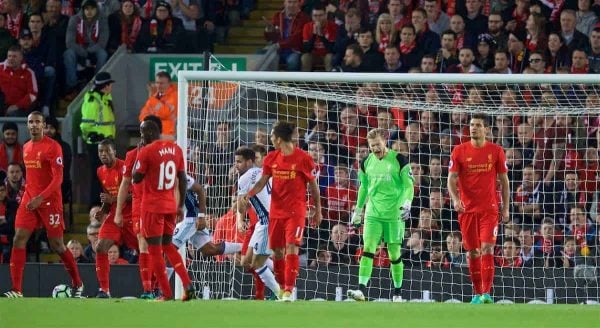 We noted last year how a serious improvement in set-piece defending was needed, so that we're here again 12 months on is somewhat depressing.
The long-standing weakness proved troublesome again though, as Liverpool shipped 12 goals from set pieces in the Premier League – the most of the top-six clubs.
This is actually a small improvement on the 15 conceded in 2015/16 – but Klopp's side rarely convinced when defending corners and free-kicks, and in reality, the inability to was more costly than just 12 goals.
The Reds' open-play dominance meant set-pieces often provided the only route to success for opposition – especially lesser teams – and gifting easy goals made overcoming such sides extra difficult.
Klopp joked during the season that only making his players taller would solve the problem.
But while signing taller players would help, the Reds' lack of organisation and basic willingness to compete defending set-pieces must significantly improve for the Champions League return.
Complacency against 'the rest'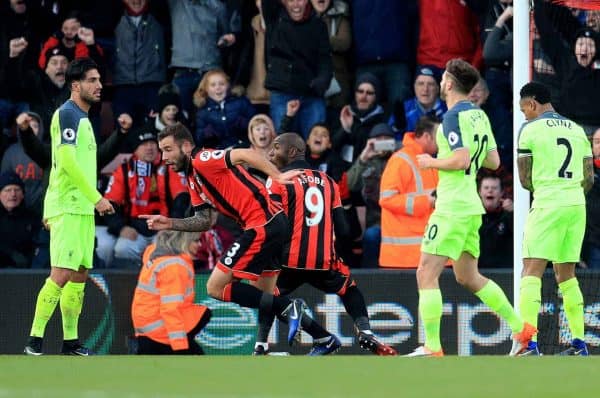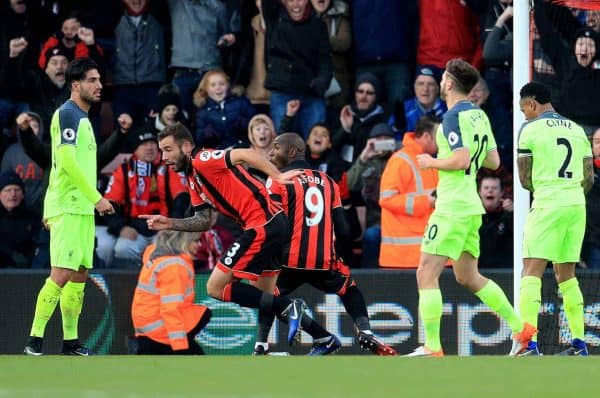 We also noted how struggles with 'lesser' teams needed addressing, but not only does it remain an issue, it's now arguably the most troublesome of the lot.
For a second season running Klopp's men were electric against rivals – unbeaten against the big boys – but it was again a whole different story with the rest.
Points were dropped against teams who should routinely have been disposed of – with Burnley, Swansea, Hull, Leicester and Crystal Palace all taking maximum points off us.
Added to failure to beat Southampton (in four attempts), Bournemouth at home or away and also drawing with bottom-club Sunderland, it shows how costly this was.
The Reds certainly cannot afford to be as generous next season, with a tougher league campaign to come as Champions League demands are juggled.
An improvement in attitude and approach to such games must transpire to eradicate costly complacency, with these fixtures needing to become a tool for routine wins.
Breaking down defensive blocks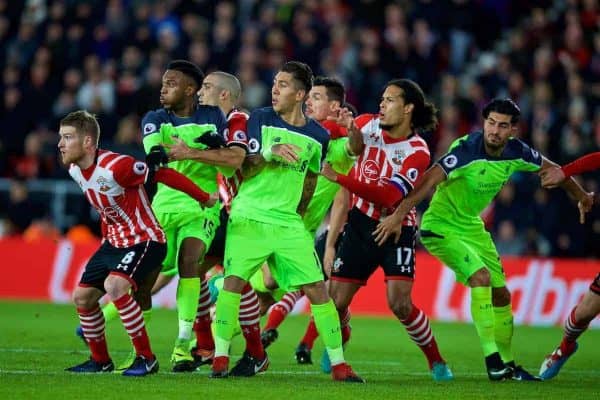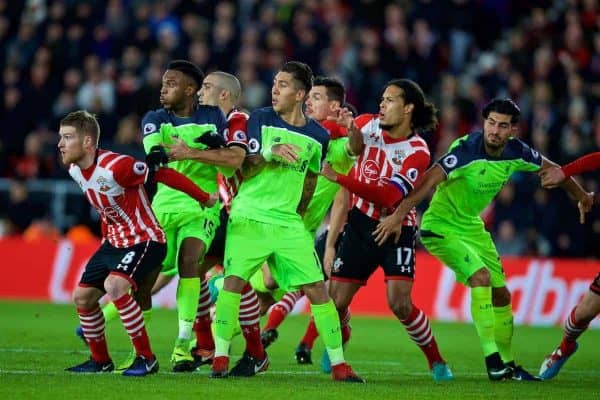 Given how problematic this became – despite Klopp's insistence otherwise – it's arguably the most important area of all for Liverpool to improve.
Attempting to break deep-sitting defensive barricades became an almost weekly challenge, and it was one the Reds repeatedly failed at – wins over Sunderland and Middlesbrough aside.
Burnley, Hull, Swansea, Leicester, Crystal Palace and, most notably, Southampton all denied us deploying a low defensive block – these teams doing so knowing we lacked the ideas to break through.
Struggles against the ultra-defensive tactic make it almost certain that Klopp's team will face it again next season, and the Reds will have to be immeasurably better prepared.
More patience in play – which improved at the end of the season – with better movement and short passing options is key; the sort displayed in Gini Wijnaldum's crucial final-day opener against 'Boro.
With points needing to be routinely taken against such opponents, the route to breaking deep-sitting defences must be found.
Defending counter-attacks

Along with set-pieces, counter-attacking proved another route to success against the Reds, who were often all at sea when required to defend a breakaway.
Counter-attacks are admittedly difficult to guard against due to usually a lack of bodies and defensive structure, but Liverpool's attempts – best described as disorganised chaos – were poor.
Red shirts would stream back but with no direction or organisation, making it easy for even the most limited of opponents to exploit.
Too often there was a lack of pressure on the ball to prevent or at least hold up the developing counter, while those scrambling back panicked, failing to track runners or mark.
Examples that spring to mind come in goals conceded in losses to Hull and Crystal Palace.
At Hull, a lack of pressure after losing possession allowed an easy pass to release Oumar Niasse, who ran through unchallenged to score.
And Christian Benteke finished off a slick Palace break at Anfield after being left unmarked at the back-post – with none of the three retreating Reds picking him up.
Given the dominance Liverpool regularly enjoy, we must become harder to bypass.
Game management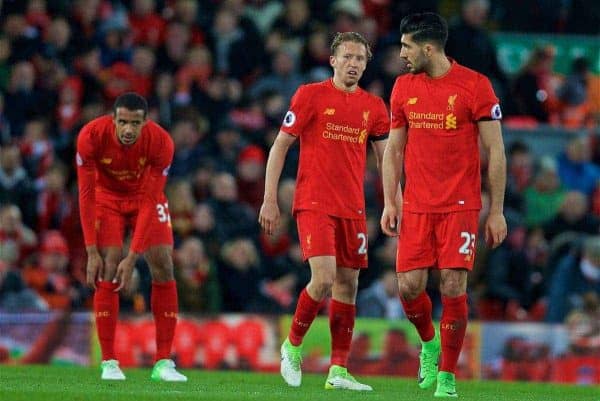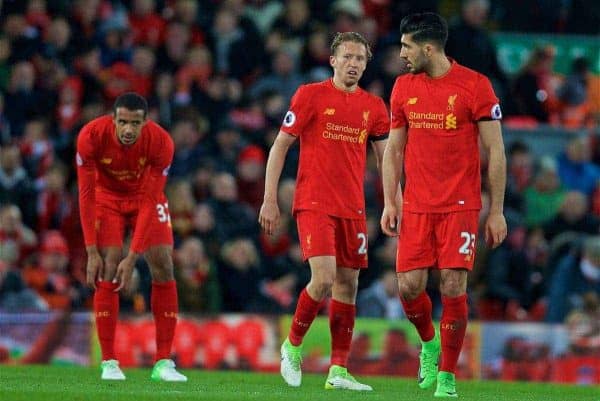 This was an issue that flared up throughout the season, as the Reds paid the price for lacking in numerous aspects of game management.
The inability to close games out, defend resolutely when under pressure and Klopp's substitutions all proved particularly problematic.
The struggles are summed up by Liverpool dropping 18 points from winning positions – surrendering leads against Bournemouth (twice), West Ham and Sunderland by failing to shut games down.
The Reds crumbled under pressure too easily at times too – failing to hold out when on the back-foot against the Cherries, or hold their nerve in key Anfield games with Crystal Palace and Southampton.
Klopp's substitutions – or lack of – didn't help either, with the boss often too slow to make game-changing switches, though ultimately due to a lack of options.
Klopp admitted after the Chelsea draw that Liverpool "need more game management" and it must be said that it improved as the season progressed – most notably in controlled wins over Tottenham, West Brom and Watford.
But had this shrewdness in seeing games out been in play from the start it could have helped prevent the mid-season collapse.
Having more quality on the pitch and the bench to utilise will be vital to posting an improvement from the off next season, as will the adoption of a "streetwise" mentality for appropriate moments.
Improving this and the other areas will position the Reds strongly for a positive 17/18 campaign.