Steven Gerrard says he would love to see centre-back Virgil van Dijk in a Liverpool shirt.
Liverpool are claimed to be the preferred choice for the highly-rated Dutch centre-back this summer, but Southampton are unhappy over what they claim is an illegal approach and Liverpool are now in discussions with the Premier League.
The south-coast club are said to be "incandescent about Liverpool's conduct in their pursuit of Van Dijk."
The Reds will reject Southampton's accusation, and hope to push ahead with the signing of the 25-year-old for a club record fee of around £50 million.
Asked about the potential signing, Gerrard expressed his personal desire to see van Dijk at Anfield.
"I'd love to see him in a red shirt. I'm a huge fan," Gerrard told an audience in Belfast on Monday night.
"I thought he was fantastic at Celtic and I thought we should have had a go for him back then.
"It will cost us a few more quid but I think he is a piece of the jigsaw that would be very welcome and very big for this team."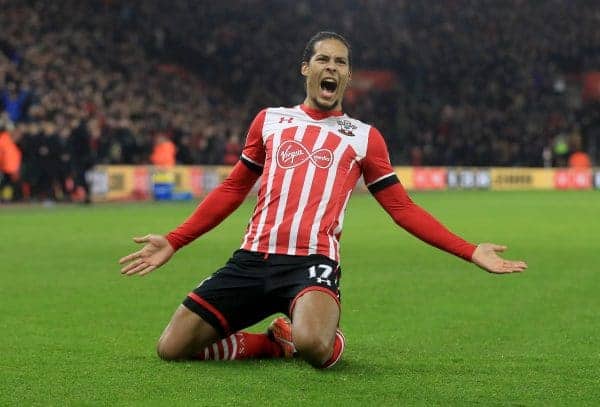 Indeed, a centre-back pairing of Joel Matip and Van Dijk would suitably upgrade Liverpool's defence, with Dejan Lovren and Joe Gomez as the backup options next season.
Gerrard was also asked about many other topics, including Jurgen Klopp's style as a manager.
"He is a very demanding manager," said Gerrard – who officially begins as the Reds' under-18s manager this summer.
"I think he is different to all the other managers. What struck me first about Jurgen was the demands.
"He is a manager who won't do it any other way except his way. I think the players are playing for the most demanding manager in world football.
"There's no negotiables when it comes down to hard work and running and winning your own individual battles. If you aren't prepared to go in where it hurts for this manager you won't be around for very long."
Those final words certainly seem appropriate in the case of Mamadou Sakho – who Liverpool could attempt to sell to Southampton in order to ease relations this summer. The Reds are said to want £30 million for the Frenchman.