Trent Alexander-Arnold will not rest on his laurels after a breakthrough season at Liverpool, saying "to try and stay where you are is not good enough."
2016/17 proved to be a memorable season for the talented 18-year-old, with his promotion to the Reds' first-team leading to hopes that he can be the next homegrown player to truly make the grade at Anfield.
In each of his 12 appearances, Alexander-Arnold exuded maturity and quality, and many at the club are predicting an extremely bright future.
While some young players can let fame go to their head, Liverpool's most exciting academy prospect clearly has a very down-to-earth, focussed approach.
He says he will now only look to kick on, saying that you cannot afford to stand still at a club of Liverpool's stature.
"I just try and push on and achieve more than I have this year and that's the main goal," Alexander-Arnold told Liverpoolfc.com.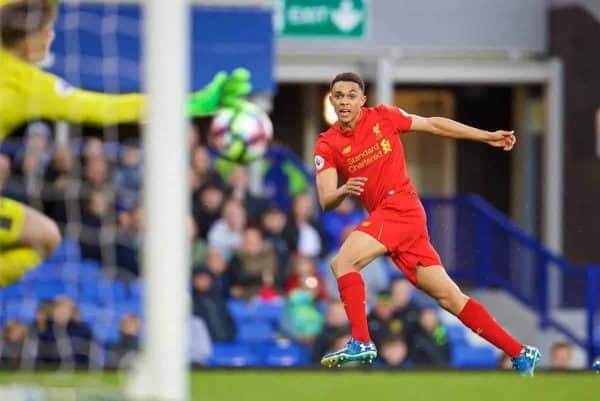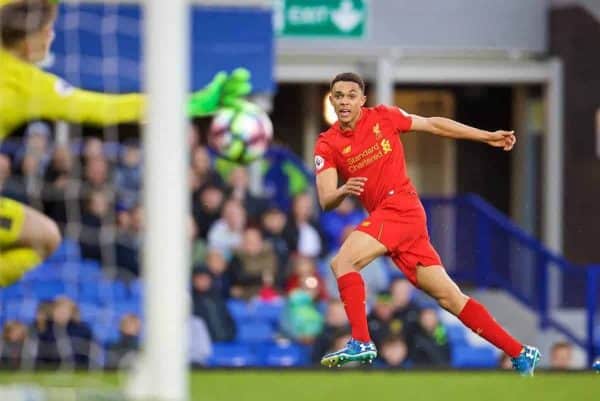 "To try and stay where you are is not good enough, you've always got to try and push on every season, you can never be satisfied with where you are.
"I think it's important to have goals but I don't set targets in that way, I just set general targets as in trying to play more games than I have this year, be more involved as a squad player.
"Even if it's from the bench then you're trusted most games to come off the bench and make an impact and hopefully I'll prove that next season."
The West Derby-born youngster believes this mindset is due in part to the work of Pep Lijnders, who ensured he and his fellow emerging teammates never took things for granted during pre-season last year.
"In pre-season, every day Pep [Lijnders] would come to the changing room and say we were back [at Melwood] the next day," he added.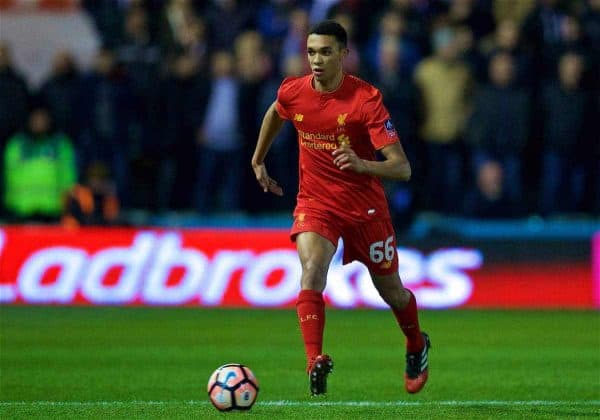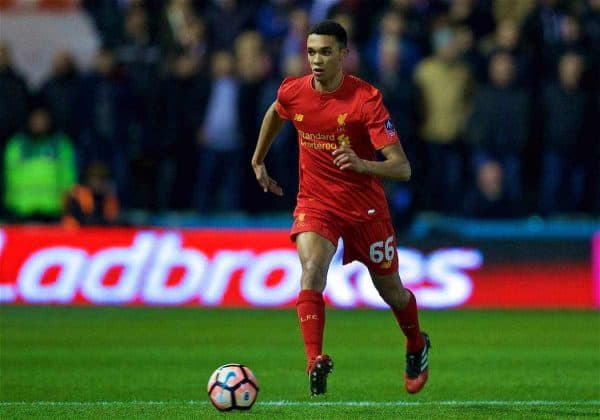 "It was one of those where you're fighting for your position day in, day out and that helped us during pre-season because we never knew if we'd be back at Melwood or the Academy the next day.
"To fight every day for your position is good. A couple of months into the season, Pep told us that we were fully up there and we moved into the first-team dressing room.
"I'm still not fully settled in because I know that things can change quickly and you never know what can happen in football, it's such a strange game."
12 months ago, Alexander-Arnold was a relative unknown, but his rise to stardom has been eye-catching this season.
He has every attribute required to become a top player, and there is no reason why he can't become a fixture in Klopp's team in the near future. The hype is fully justified.
Alexander-Arnold isn't involved for England at the under-20s World Cup currently taking place, as Klopp anticipates a bigger role for him in the first-team next season.