Adam Lallana has returned for pre-season training and is eager to slot back in at Liverpool, joking he suffered "withdrawal symptoms" over the summer.
The 29-year-old reported to Melwood on Tuesday morning along with Philippe Coutinho, with the pair given an extended break due to their international commitments.
Undergoing fitness tests including a series of endurance drills on the training pitch, Lallana and Coutinho will now be looking to join their team-mates for Jurgen Klopp's double sessions.
They won't be considered for Wednesday's friendly clash with Tranmere Rovers, and an appearance against Wigan Athletic on Friday night is also unlikely, as Klopp has confirmed.
But Lallana has stressed he is "more than ready" to return to action for the Reds, after a lengthy spell away.
"I've had a great summer. It's always nice to relax with your family and recharge the batteries," he told LiverpoolFC.com.
"But I'm more than ready to come back now. You get withdrawal symptoms! I've slotted back into club life as normal.
"Everyone ticks over in the summer—it's important. We're given a programme and it's important you stay ahead of the game as much as you can.
"The levels nowadays are always rising and people always want to improve and be better. We have our own tests when we come back to Melwood, to see how fit we are and our lactate levels.
"I thought it was important, as I'm sure every player has done, to tick over during the break."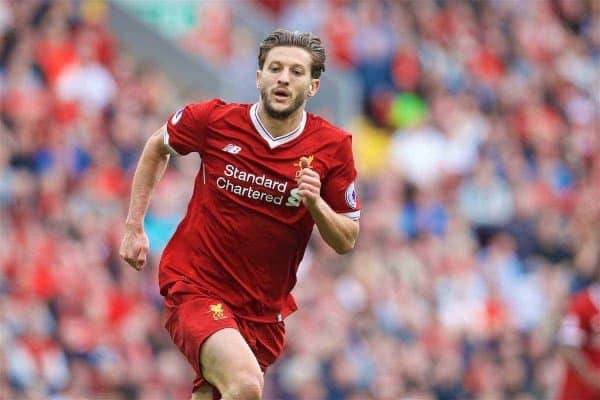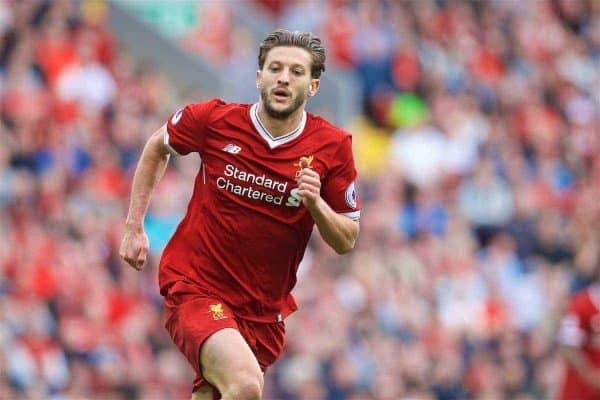 Lallana finds himself behind the majority of his team-mates in terms of pre-season preparations, despite his commitment to maintaining his fitness away from Melwood.
Arriving almost a week after the likes of James Milner, Jordan Henderson and Roberto Firmino, Lallana will take longer to adjust.
But as the England midfielder continued, it is clear he is eager to catch up as quickly as possible.
"It's always a bit strange—you go from spending every day with your teammates and then you don't see them for six or seven weeks," he added.
"It's nice to be back with them and get working hard and get fit. The season is not too long away already.
"Pre-season is what it is. As professional athletes playing at this level, you need to be fit.
"You've got to trust the boss and trust the fitness team to tell us what we've got to do to get in the best shape possible."
With Klopp targeting a new addition in the middle of the park in the shape of RB Leipzig's Naby Keita, Lallana could face a fight for his starting role next season.
But Liverpool's No. 20 is clearly keen to ensure he gets off to a strong start this summer.