Philippe Coutinho has been the subject of a bid from Barcelona this summer and linked with the Spanish giants for several years now, we discuss the Brazilian's future here.
Liverpool rejected a rather derisory £72 million bid for the 25-year-old last week, as speculation over Neymar moving to PSG led to Barca seemingly looking towards Coutinho to replace his compatriot at the Nou Camp.
Jurgen Klopp insists the Reds' playmaker won't be sold this summer, saying: "We are approaching a very important moment and we want to get better. For this we have to keep our key players."
Coutinho is entering his prime as a footballer and is undoubtedly Liverpool's star man, to lose a player of his quality at this stage into Klopp's reign would be a huge blow.
We look at how important the No.10 is to the Reds, whether it's inevitable he'll one day end up at Barcelona, debate theoretical scenarios this summer, and whether he will ultimately still be at Anfield on September 1.
Answering the questions are TIA regulars James Nalton, Sachin Nakrani, Aaron Cutler, Jack Lusby, Karl Matchett and Henry Jackson.
1. How bad would selling Coutinho be, given the progress made under Klopp in the last 18 months?
James: As well as losing one of their best footballers, Liverpool would be losing part of their modern identity if they sold Coutinho.
The Brazilian epitomises the best of the current set-up at the club. He was a player with great potential who, prior to joining Liverpool, hadn't found the environment in which to fulfil it, so was therefore good value.
He's now one of the best players at the club, and thanks to his rise to prominence for Brazil, and as indicated by interest from clubs like Barcelona, he's one of the best in the world. Selling him could reduce morale in the dressing room as much as it would reduce the quality on the pitch.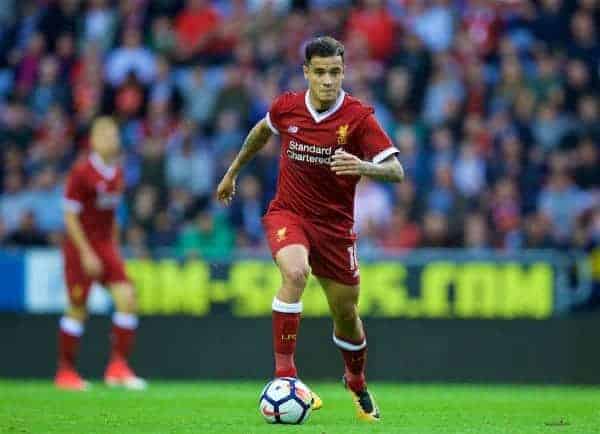 Sachin: For a number of years, starting in 2009 with Xabi Alonso and running through to 2015 with Raheem Sterling, Liverpool have allowed their best players to leave one after the other and it's not only weakened the side but weakened the club's belief in itself and what it can achieve.
Standards have dipped and if we're ever going to get back to where we want to be – league champions, one of Europe's elite institutions – than we have to stand firm in regards to keeping key assets, and that includes Coutinho. He's among Liverpool's best three players, arguably the best, and, crucially, is under contract.
And anyone who says that it's impossible to keep a player if he really wants to go (which isn't necessarily the case with Coutinho) – remember Luis Suarez in 2013. He was forced to stay and was utterly sensational the following season.
Aaron: To lose Coutinho at this juncture would be a massive blow, symbolically as much as anything.
A top four finish underlines the progress made under Jurgen Klopp, whose side can now kick on in the way Brendan Rodgers' was never able to. The Northern Irishman's tenure unravelled when his star player departed and, though this squad is better placed to deal with such an exit, you fear belief would ebb away if they had to.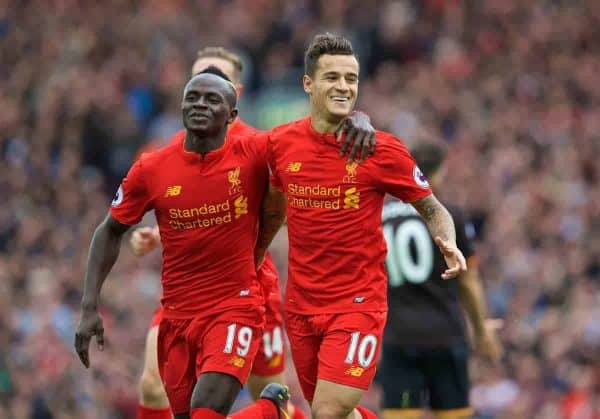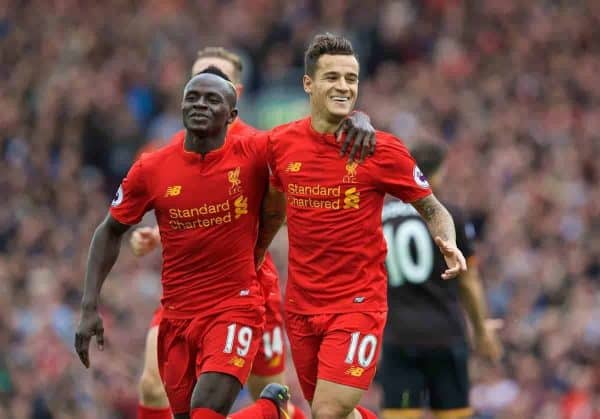 Karl: It would be a massive blow, not a devastating one which ends all hope of trophies and successes, but definitely, one which changes the entire approach of the team.
I think Coutinho is the only player in the squad whose loss would causes such an effect, but his movement, vision and technique is like nobody else—he's creator and goalscorer, the only one Liverpool have in that style.
Jack: It'd be detrimental. He's clearly fundamental to the way we play, and we typically play a lot worse without him, so selling him would just undermine the great work Klopp's done so far.
There's an abundance of attacking talent in the squad, but no player quite like Coutinho.
Henry: It would be a huge blow, simple as that.
Liverpool are in a position where they cannot afford to be selling their best players, and don't need to, and Coutinho is generally seen as the Reds' star man.
He's not as influential as Steven Gerrard or Luis Suarez in their prime, and is therefore not irreplaceable, but he's not far off. It would be a real momentum-killer if he went.
2.a. Would you be okay with selling Coutinho if it meant we signed Van Dijk, Keita and Oxlade-Chamberlain? Would the overall squad be stronger?
James: Van Dijk and Oxlade-Chamberlain wouldn't make up for the loss of Coutinho even if they add depth in other areas.
The squad needs to be strengthened from a position of existing strength in order to improve it, rather than weakened by sales and then returned to a previous state by bringing in new players. Plus there's always the chance that new signings can flop, leaving the squad considerably weaker.
The only way to replace him would be to sign his successor — which Keita could possibly be — and then sell him next summer if there is still the interest from Barcelona and the player still wants to leave after helping Liverpool to the treble.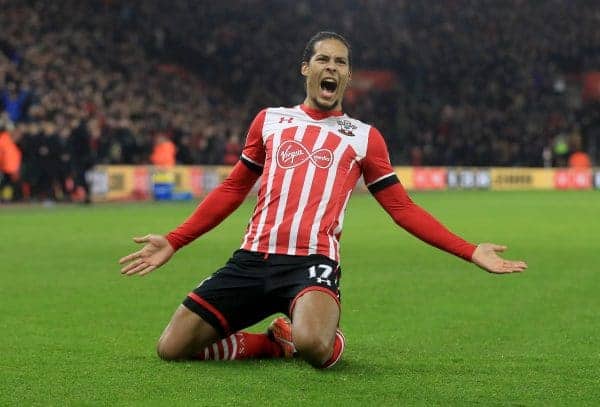 Sachin: No, for the reasons outlined above. I want Liverpool to sign those three players while keeping Coutinho.
Aaron: No. The overall squad may indeed look stronger but a side wanting to compete for the biggest prizes cannot lose their totem figure. It sends the wrong message to the current squad, transfer targets, supporters and rivals alike. Liverpool are a huge football club and need to show as much.
Karl: The squad would be stronger by depth and physicality, but I don't think we'd necessarily be better off because that magic wouldn't have been replaced, the ability to shift from a team attacking with pace, to one breaking a team down by guile.
Coutinho gives both, as well as long-range shots, aggression and ingenuity. the defence would be better, the midfield would be better… we'd still struggle to score against certain teams, though.
Jack: That's a tricky one, but I'd probably say yes. Van Dijk would solve long-standing problems at the back, Keita would make the midfield a completely different beast and Oxlade-Chamberlain would be useful in a variety of positions and systems.
Henry: I would consider it more than a lot of fans, which is not to say I don't rate Coutinho very, very highly.
Signing those three players would make the squad SO much stronger, and in Van Dijk and Keita, Liverpool would be bringing in two genuine game-changers.
It's such a tricky question, but I'm going to say I'd sell him if it meant bringing in that trio. I feel terrible!
2.b. Would you be okay if we – somehow – signed Mbappe as his replacement?
James: Again, only if it happened next summer, but ideally you'd wan't both in the same side.
If Liverpool signed players at the level of Mbappe or Keita, the results that brings would mean you couldn't see Coutinho wanting to leave, and Neymar would then be getting his agent to arrange a move to Anfield to be Mbappe backup, rather than waiting for his buddy to join him at Barca.
Sachin: This is a mighty strange hypothetical world we're entering but …. yes, to some extent.
Although how would that work tactically? And without Coutinho I fear Mbappe wouldn't get the service he needs to thrive. Also, let's not forget how young and inexperienced Mbappe is – 18 and has made just 29 starts for Monaco. Actually ignore what I said _ Coutinho stays, no matter what.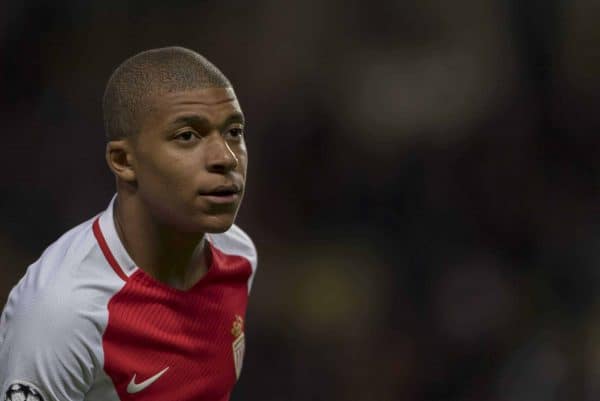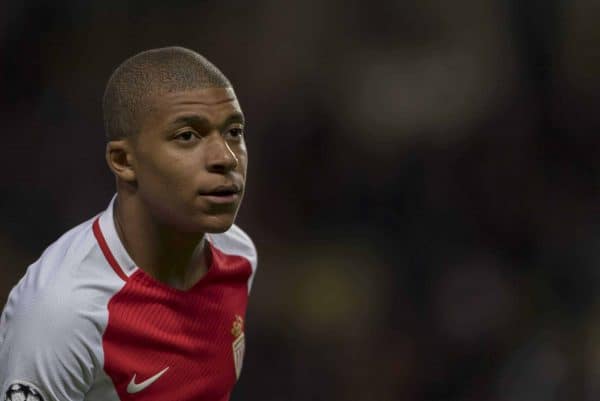 Aaron: It would soften the blow, certainly but there is no guarantee Mbappe would rip up the Premier League.
Coutinho is proven in this country and approaching the peak years of his career. I'd rather we build our team around the Brazilian.
Karl: I'm not quite ready to crown Mbappe king of the world, so although it would be tremendously exciting, we'd still lack someone to actually feed him the through-balls and clever diagonals into the channels that Mbappe thrives on. Would be a more than reasonable consolation though!
Jack: Mbappe's a great prospect, but no. Coutinho's too ingrained in Klopp's system, so just transplanting him out and Mbappe in wouldn't guarantee any parity in terms of its efficiency.
It'd be a considerable risk, especially given Mbappe's still only 18 and could go either way.
Henry: No. Mbappe is clearly a player of unbelievable promise, but the jury is still out with me, in terms of just how special he is.
Liverpool already have some superb attacking players in Roberto Firmino, Daniel Sturridge, Sadio Mane and Mo Salah, and at 25, Coutinho should be about to hit his peak. Him leaving in place of a teenager would be a big risk.
If I knew Mbappe would become the world's best striker I would do a swap, but I'm not totally sure about that.
3. Do you feel there's an inevitability about Coutinho heading to Barca either this summer or next?
James: You don't get that feeling this summer and you don't get the impression that the player would force a move at this stage, but if Liverpool don't improve in the coming season then it might be inevitable that he moves next summer, and you couldn't blame him.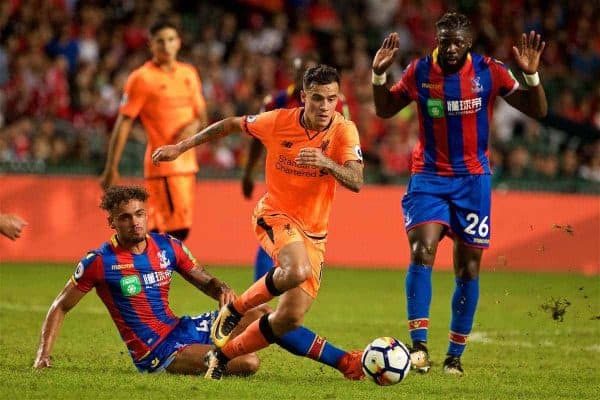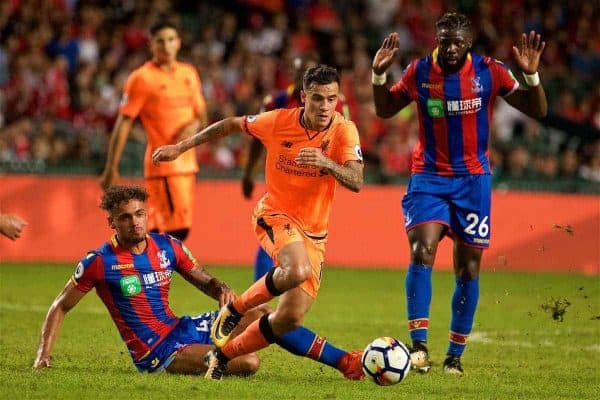 Sachin: Not this summer but it's impossible to rule out a move in the future given Coutinho 'cultural' background and the fact that this is Barcelona we're talking about. They're a unique club with a unique pull.
Aaron: Sadly, yes but when that time does come I'm confident Coutinho will handle his exit in a classy manner. Angling for a move in late July – and thus throwing our plans into chaos – is undignified and out of character.
Karl: Not quite.
Ernesto Valverde taking over presents a tactical conundrum at Barca: he's a long-term 4-2-3-1 man coming into a 4-3-3 base club. If he makes Messi his No. 10, there's no room for Coutinho as a central midfielder (the expected role for him in Spain, an Iniesta replacement) as they'd need more physicality and tactical solidity in the double pivot.
If Neymar leaves there's another argument for him, but there's been as much talk about them signing Ousmane Dembele as Coutinho, and either could replace Neymar('s position, not productivity/ability).
Jack: He's South American, so yes. But I think signing that new contract in January suggests he's not thinking about moving just yet.
Henry: Definitely. I just can't see him not representing them one day, and I wouldn't begrudge him his move at all. They a special club and South Americans idolise them growing up.
I would love Coutinho to see out his career at Liverpool, but let's face it, there's no way that's happening. He just better not leave this summer!
4. In a word, will Coutinho be a Liverpool player on September 1st?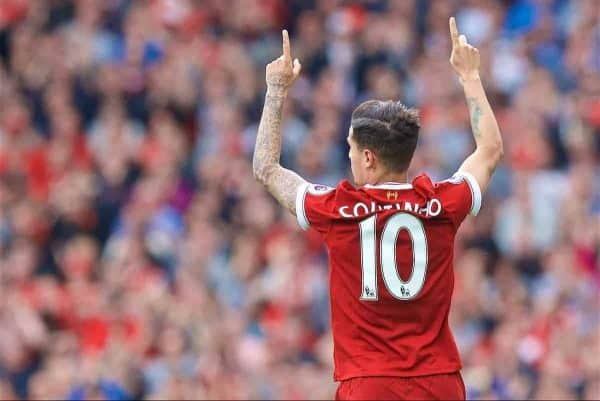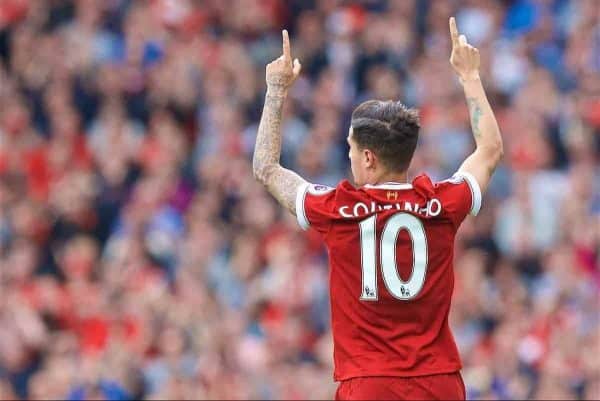 James: Yes
Sachin: I'll use three words – He better be.
Aaron: Yes
Karl: Yes
Jack: Yes
Henry: Yes