RB Leipzig sporting director Ralf Rangnick has been criticised for his comments about Guinean journalists over their treatment of Naby Keita.
Keita is a primary target for Liverpool this summer, with the Reds already having seen bids of £57 million and £66 million rejected for the 22-year-old.
Leipzig are adamant the midfielder won't be departing the club ahead of 2017/18, but it remains Keita's desire to make the move to Merseyside.
As was the case ahead of Mohamed Salah's move to Liverpool earlier in the transfer window, negotiations have often been covered first in Keita's homeland, Guinea.
And taking a strong stance the futures of Keita and team mate Emil Forsberg at a coaching convention on Wednesday afternoon, Rangnick took exception to their reporting.
"There should be someone who points them into the right direction," he explained.
"The boys themselves are not the problem here. It is their surroundings.
"A whole village in Guinea or somebody from their entourage tells the players why they must do something right away. I can't blame the players.
"I expect them to play for us next season. Both are extraordinary players who make the difference for our team."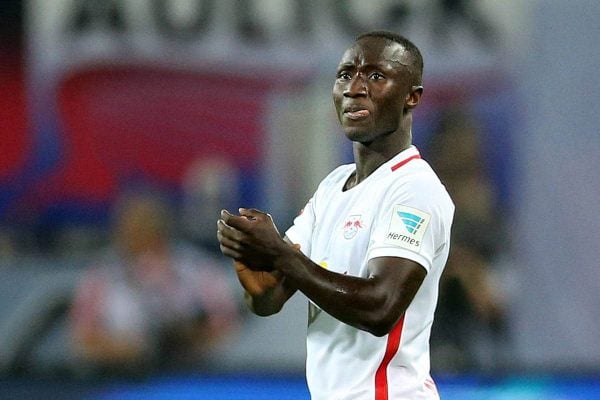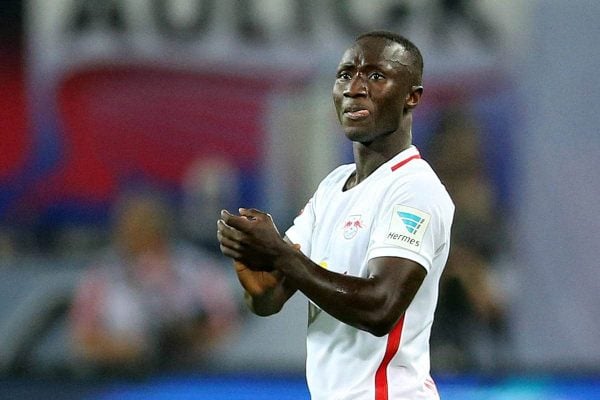 Given Keita hails from his country's capital of Conakry, which boasts a population of two times that of Leipzig, Rangnick's approach was criticised by a Guinean journalist.
"Shocked by the irresponsible words of Rangnick. If Guinea is a big village, what good is it to retain a villager in his team?" Amadou Makadji wrote.
"Rangnick should apologise to Naby and Guinea, a country whose history is rich. If necessary, give him a history class."
Keita's attitude in training is believed to have taken a negative shift in recent days, with his frustrations seemingly boiling over in Austria on Monday.
The midfielder scythed down team-mate Diego Demme after a robust challenge from the German, with manager Ralph Hasenhuttl calling Leipzig's training sessions to an abrupt end.
Liverpool are said to be considered whether to make another bid for Keita this summer, though suggestions they had made an offer of £74.2 million are wide of the mark.
Rangnick's comments are unlikely to aid the situation, however, as Keita sets his sights on Anfield.