Jurgen Klopp says he will only look at who Liverpool's rivals have signed this summer when the Reds play them, with focus very much on his own team.
This summer has been a manic one in the transfer market, with huge money being spent everywhere you look, and Liverpool looking to bring in some high-profile names.
The Premier League has never been more competitive, and the Reds' adversaries have been strengthening.
Everton supporters have been vocal about the productive business they have been doing, leading to many of their supporters predicting great things in 2017/18, despite their sale of their top goalscorer.
Klopp is never one to be affected by what other clubs are doing, and he says he will only care who the likes of Everton have bought when it directly affects Liverpool.
"First of all, I'm not interested in what other clubs are doing until we play them," Klopp told the Liverpool Echo.
"So they can make the best business or the worst business, I'm not in it. I don't know why they do the things they do, that's why I'm completely fine.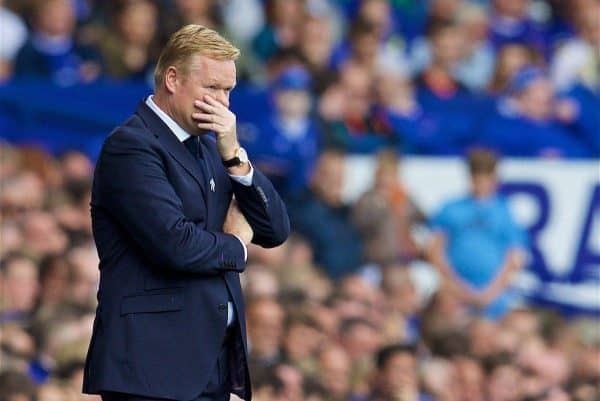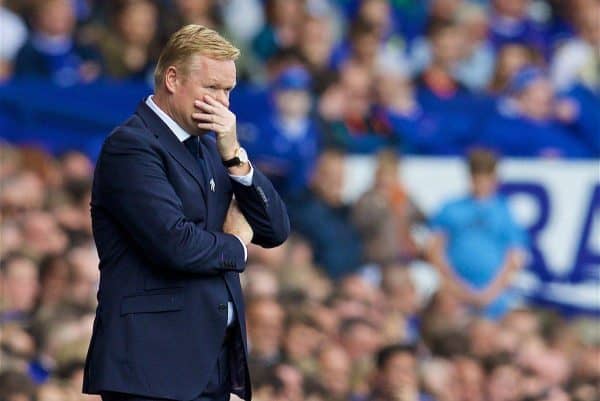 "Yes, I heard, of course a few things that they have done. Strikers, good. Wayne Rooney, you don't have to talk about. The centre-half came. Good. So a lot of really good business. (Davy) Klaasen. So it's all good.
"With Everton, usually derbies are really close games. I don't think we have gone into any of the last few derbies thinking: 'It's only Everton.' No. There is a lot of respect and if they've done good business, well done.
"But when we face them we still want to win."
Klopp also responded to recent comments made by Man United manager Jose Mourinho, who claimed Liverpool would struggle with the addition of Champions League football in 2017/18.
The 50-year-old laughed off the Portuguese's attempts at mind games, swatting aside his remarks and admitting it will be a tough campaign.
"I'm not interested in what Jose Mourinho says," he added.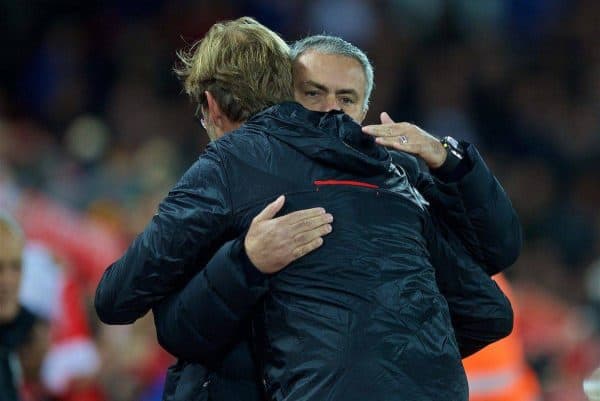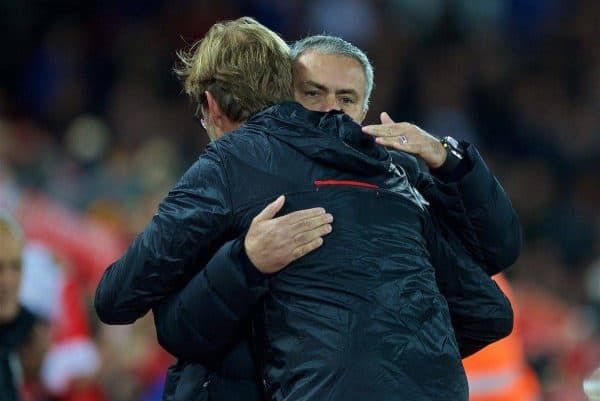 "Why should I talk about Manchester United? Jose is talking about us, yes.
"Okay, we had a season like Man United the year before. I don't know if anybody asked us how it feels.
"So we suffered during the season. Right. The Europa League was hard. Yes, Chelsea will feel also the difference, they played something like 13 players last season. But it's also not my problem if they use only 11, well done.
"I don't want to be part of this. I answer if you ask but I am not interested."
Klopp is a master at not getting involved with other managers, unless it's on the touchline during a game, and you get the feeling he means every word he says.
He is happy to admit that rivals have signed good players and will be a threat to his side this season, but Liverpool are invariably his one sole focus.