Jurgen Klopp has discussed Liverpool's chances of winning the Premier League title, but insisted his side "just have to work, not dream."
The Reds finished fourth in the English top flight last season, but spent much of the campaign as title contenders, with only a new-year slump sapping their momentum.
Having secured a top-four finish for the first time since 2013/14, however, the expectation will be to continue to improve this time out.
Klopp is currently with his side in Hong Kong as part of pre-season, and speaking at a press conference for the Premier League Asia Trophy on Tuesday, was asked about his title hopes.
"Can we win the title? I think the rules are that all teams are allowed to win the Premier League," he told reporters.
"So obviously it then seems to be possible. What gives me that confidence? The rules! It's possible but that's it.
"The beauty of the Premier League is that no-one knows what will happen until the end of the season so it's possible for all of us. It's a nice idea.
"But saying it today and carrying it in our backpacks doesn't help that nice idea to come true.
"I'm really positive about next season. At the moment we just have to work, not dream.
"If some people want to dream then I don't want to stop this. But it's a long way to go."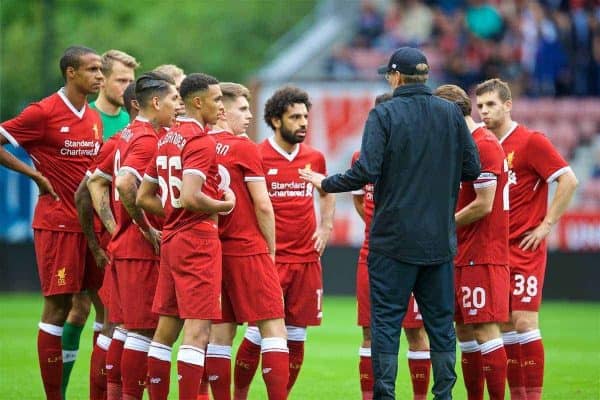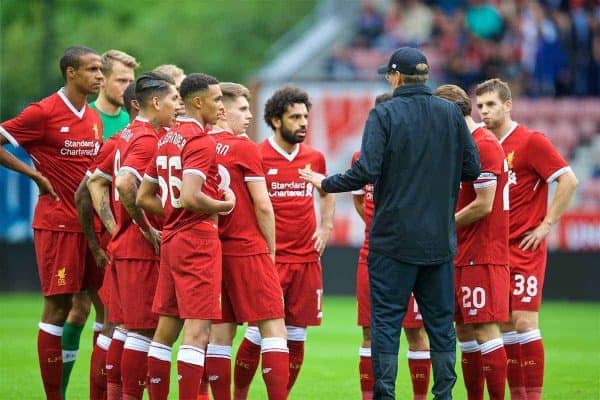 One of the Reds' potential opponents in the Far East are Leicester City, with the Foxes set to play a 'semi-final' against West Brom on Wednesday morning.
Liverpool take on Crystal Palace in their first clash of the tournament directly after, but should be confident of going all the way against relatively smaller opposition.
Leicester are preparing for their second season since winning the Premier League title, and Klopp held Craig Shakespeare's side up as a clear example of how unpredictable the league can be.
"If you had asked them that question at this time of year I'm not sure they would have said: 'Yes, I think we'll be champions next season'," he added.
"But they were and that was nice."
The Reds are clearly not a surprise candidate like Leicester were in 2015, but there is set to be fierce competition at the top this season.
Last campaign, they proved they are capable of contending for the title, and after a productive summer, Klopp will be hoping they can continue their fine progress.