With Liverpool considering a move for Arsenal midfielder Alex Oxlade-Chamberlain, the Englishman would leave north London a popular figure.
Oxlade-Chamberlain is in the last year of his contract at the Emirates Stadium, and is said to have rejected the Gunners' final offer of an extension.
This has prompted Jurgen Klopp into action, with the 50-year-old setting his sights on a player who joined Arsenal for £15 million back in 2011, with a £25 million deal mooted.
A versatile midfielder who has been deployed in a variety of positions throughout his time under Arsene Wenger, Oxlade-Chamberlain remains a difficult player to pin down for neutrals—though he has insisted his future lies at central midfield.
So how do Arsenal supporters see their No. 15? Would they be disappointed to see him join Liverpool, or does his injury record make him a burden?
We spoke to Gunners fan Faisal (@fkhanage) to get his impression on the 23-year-old, and whether he would be the right fit for Klopp's Reds.
What do you regard Oxlade-Chamberlain's strengths?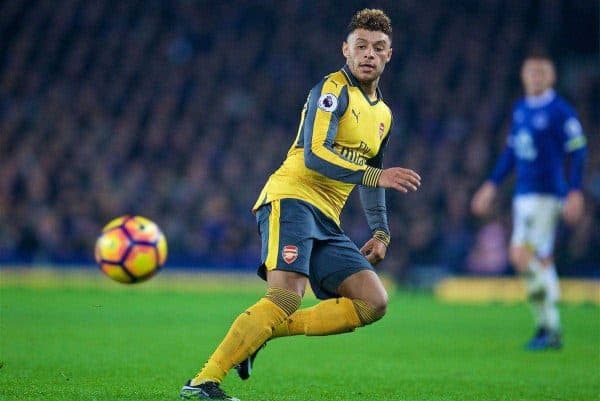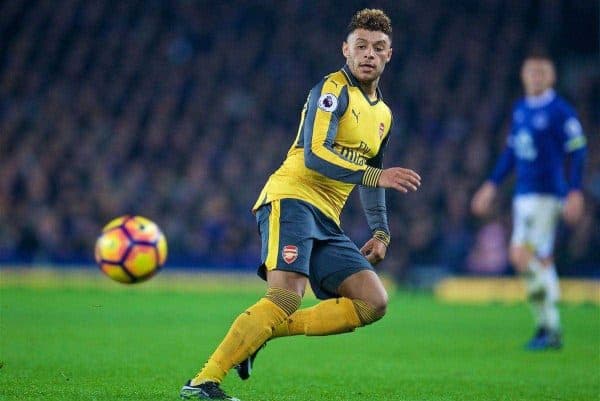 He, and Wenger, are yet to identify his best position but he is still young, so has plenty of time to develop.
He is a very promising player; very quick with explosive bursts over the first 10 yards, can run with the ball (at speed), physically strong (for his size) and has a work-in-progress end product.
By work-in-progress, he is improving year on year but needs to net more often and notch up a few more assists from wide positions.
He was deployed in various roles last season so you might consider versatility as a useful trait.
And how about his weaknesses?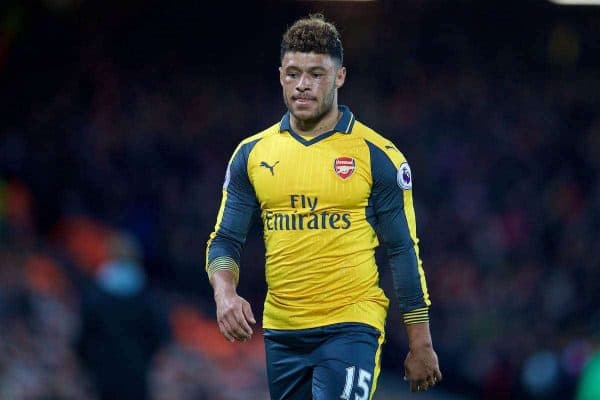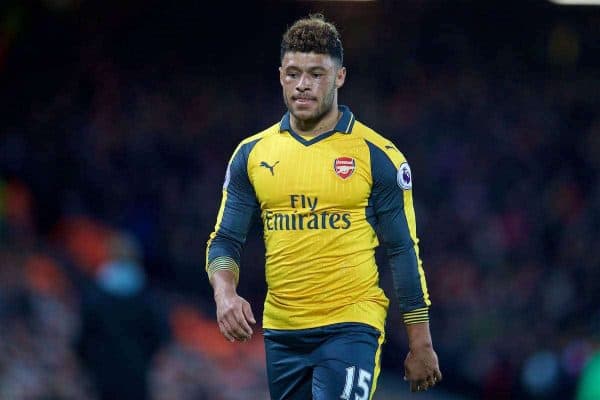 Inconsistency and lack of mental resilience/strength.
The inconsistency comes from not being a regular in the team. I feel for him: central midfield, right wing, left wing, right wing-back and even left wing-back in the FA Cup final, it's hard to generate any sort of rhythm or form.
To his credit, he always gives his best irrespective of position but as a fan, you can't help but wish he had just one position that he could master.
Ox is usually one of the first to drop his head at times of adversity. For all his heart, he lacks confidence when you're up against it, so I can't ever see him being the player to rescue you.
He's capable of changing a game, perhaps as substitute, but he can often hide.
Would you say too much is made of his injury record?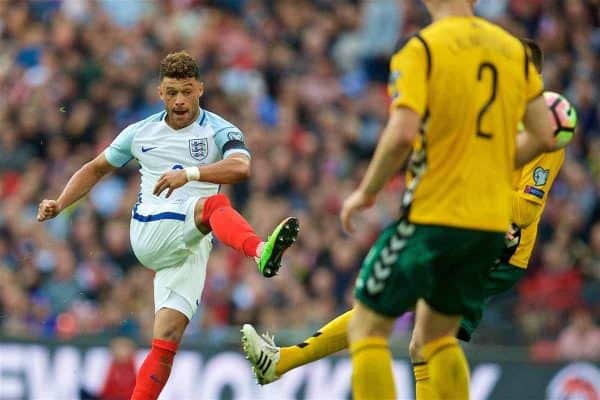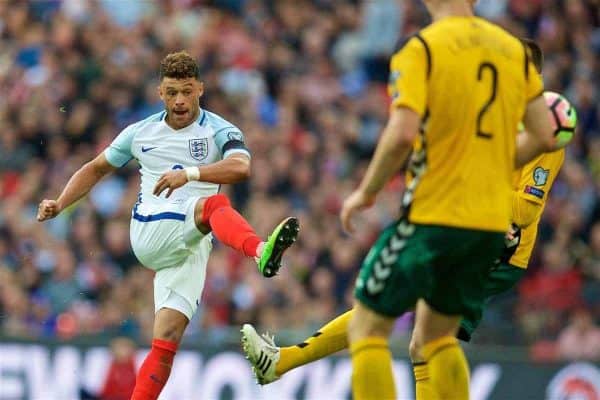 There are two certainties in life; death and multiple injuries at Arsenal. He is prone to the odd soft-tissue injury but to be fair to him, he seems to have left that all behind.
The change in his physique is more noticeable now, his core strength, and recovery is much better than it used to be. In fact, he made the fifth-most appearances for Arsenal last season.
Is his best role really in central midfield?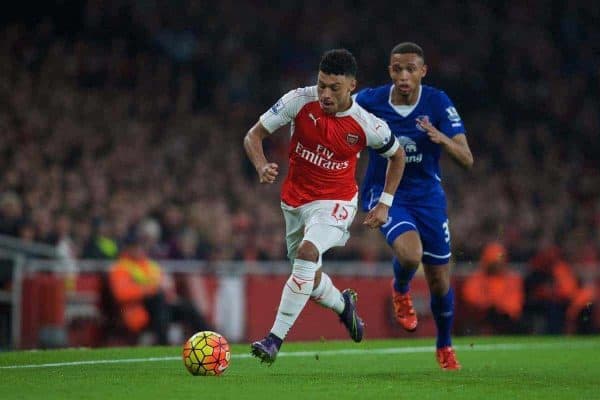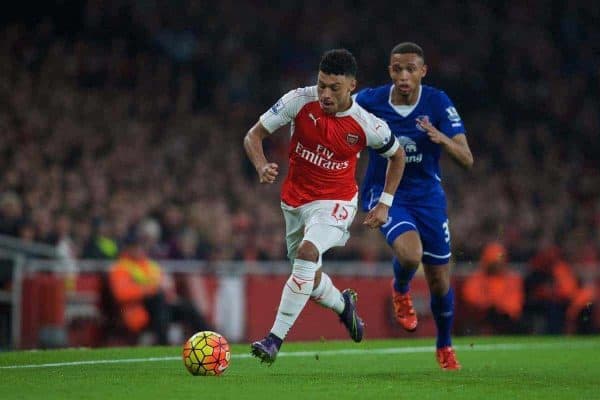 It's difficult to say, primarily because he has never really had a consistent run in that position. Wenger has often said that he would end up being a central midfielder, too.
I think he would need to work on his ball retention and be more effective/efficient in transition but with Aaron Ramsey and Granit Xhaka as our starting pivot next season, I'm not sure he will get too much game time there at this stage.
Interestingly, he has played some of his best football at right wing-back so it could be a situation where it comes down to what is more important for the team than an individual.
Finally, do you think he could fit in at Liverpool?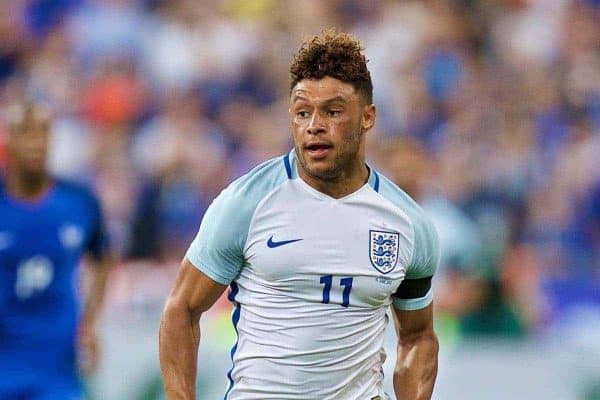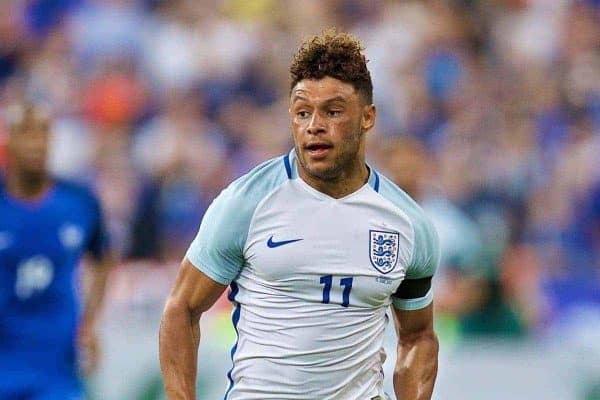 For the record, I understand that he is happy at Arsenal and loves life in London. I also believe that he has agreed terms on a new contract but his agent is being a little naughty.
I think Klopp could develop him (as well as Wenger) but needless to say, if he was guaranteed a starting position at Liverpool, or any club for that matter, his game would improve drastically.
He is a very fit boy, and could run for days, so with Klopp's pressing style he could certainly hack it. Just not sure he is what you are looking for.
Thanks to Faisal for his views on Oxlade-Chamberlain. Follow him on Twitter @fkhanage.