Liverpool legend Jamie Carragher believes Sadio Mane's impact on the club has been similar, if not bigger, than the in-demand Philippe Coutinho.
Mane has scored in each of the Reds' Premier League games so far this season, including the winner in Saturday's 1-0 victory at home to Crystal Palace.
Since moving to England in 2015 to join Southampton, Mane has averaged the eighth-fewest minutes per goal in the top flight, with 193.2.
This puts him behind only Diego Costa (170.9), Jamie Vardy (157.1), Alexis Sanchez (153.2), Romelu Lukaku (143.9), Olivier Giroud (126.4), Harry Kane (112.6) and Sergio Aguero (110).
And Carragher, on Sky Sports' Monday Night Football, argued that this ability to score regularly from out wide makes Mane invaluable to Jurgen Klopp's setup at Anfield.
"I'd make an argument [that Mane is more important than Coutinho], especially with the way Jurgen Klopp likes to play. I think he's massively important," he said.
"You see the goals that he's got and his goals record for a wide player is phenomenal since he's come to the club.
"All the other players on the list are top strikers in the Premier League. For Mane to be there, it shows his impact.
"Coutinho is a fantastic player, which is why Barcelona want him.
"But if [Mane] carries on the way he is going, the top clubs around Europe will be looking at him because he has been a revelation since he came in."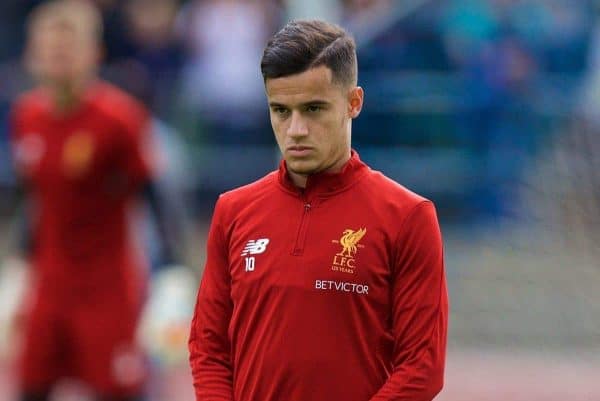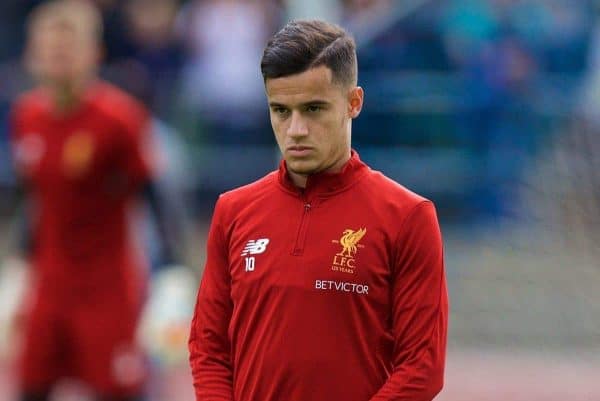 Debate over Mane's influence compared to Coutinho has come in the light of the Brazilian's absence due to an alleged back injury, while he pushed for a move to Barcelona.
The Spanish side have seemingly conceded defeat in their efforts to sign the 25-year-old, and Carragher believes Liverpool had no choice but to keep their No. 10.
"They will hang onto Coutinho now, of course. I don't think there is any doubt now," he added.
"I said a few weeks ago that they can't sell him, but the problem is it becomes more political rather than the business of it.
"Liverpool have had such a poor window, they couldn't be seen to be letting go of him.
"Now, if Liverpool three big targets of Virgil Van Dijk, Naby Keita and Mo Salah had all come in the door, it may have been easier to prise him away.
"Even a supporter might have thought '£120 million for Coutinho?' with the ability to go and spend that with a few weeks of the season to go.
"But they were never going to sell him because of the fact they had not brought enough players in."
It is likely that Carragher is right on Liverpool's stance over Coutinho, as the arrival of Van Dijk and in particular Keita would have assuaged the concerns of supporters.
And with Mane making his mark so soon after returning from a long-term injury, it is clear the Reds have a dependable star in their No. 19.