Jurgen Klopp has remained tightlipped over his planned role for new Liverpool midfielder Alex Oxlade-Chamberlain on his move from Arsenal.
The 24-year-old made the switch to Merseyside on deadline day, becoming the Reds' fifth signing of the summer in a £35 million deal.
Oxlade-Chamberlain follows Dominic Solanke, Mohamed Salah and Andrew Robertson through the Shankly Gates, with Naby Keita in line to join in 2018.
Turning down a move to Chelsea earlier in the transfer window, Oxlade-Chamberlain is widely believed to have opted for Liverpool for a chance to play in his favoured midfield role.
But welcoming the ex-Southampton youngster to Anfield, Klopp preferred to focus on his all-round quality.
"I hear a lot of talk about positions but let's talk about the player; he is someone with really good abilities who always gives everything for his team," he told LiverpoolFC.com.
"A player that is positive and willing to take risks to try and make positive things happen.
"He may still be young but he has a lot of experience in the Premier League, Champions League and for his country.
"Already he is a very, very good player and I think he has the mentality and desire to get even better—and that excites me.
"This is someone making a tough decision to leave one great club and come to another great club and I think he had many options, so to get him means I am delighted.
"He didn't make an easy decision but I think he made a great one to go on this journey with this squad of talented boys and our great supporters. I welcome him to the Liverpool family."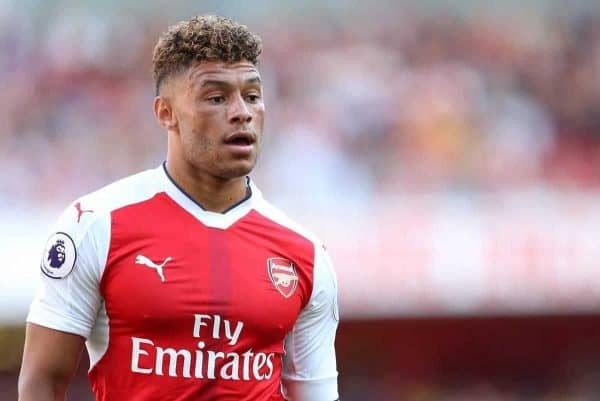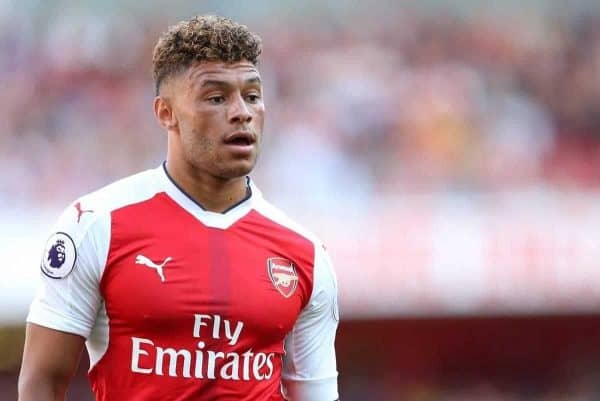 Chamberlain joined the Gunners in 2011, after making his breakthrough at St Mary's, and made 198 appearances for Arsene Wenger's side.
Two of those came against Klopp's former club Borussia Dortmund in 2014, and Klopp has revealed his interest in the midfielder stems from those Champions League ties.
"I am really, really happy we have got Alex signed," he continued.
"Since the last game [at Anfield] I have been waiting and hoping we could make this transfer—and when I got the news he was ours it was fantastic.
"I remember the first time I saw him play live—it was at Dortmund in 2014 and he came on as a sub that day and made a big impact.
"He stood out immediately because of his pace and skills and his attitude in such a big game for a young player; I remember him chasing back to make a brilliant challenge on [Henrikh] Mkhitaryan in the box to save a certain goal.
"We won that game but lost the return match at Arsenal when he started and played well, I think he hit the post.
"Since then I have followed him and when I heard it may be possible to sign him I didn't need to think twice."
After securing Oxlade-Chamberlain's signature, Klopp can now look to plan around his latest addition.
And even if he hasn't earmarked a role for him yet, it is clear it will be a key one.