With the transfer window set to close on August 31, Jurgen Klopp is looking to bolster his Liverpool squad with further signings in the coming weeks.
The Reds have so far welcomed Dominic Solanke, Mohamed Salah and Andrew Robertson to the fold, but are still lacking in some key areas.
This was hammered home during Saturday's 3-3 draw with Watford, with their lack of defensive stability in particular highlighting the need to add another centre-back.
And speaking after the game, Klopp admitted Liverpool were pursuing deals, but stressed that signing a new defender may not solve his side's set-piece frailty.
"We are still working on all parts. We cannot build them. We have to have talks, we're looking at all parts of the team," he explained.
"The squad at the moment is not too wide for a lot of games because decisive players are not available. But that's our situation.
"Yes, we did wrong [against Watford], and what do I want to do to sort it?
"People will say I need to buy a new player in the position. I don't know if that makes real sense.
"We did well in the pre-season in this situation. We conceded goals, but we also did good things.
"We can't only focus on one thing, but we know it's an important thing, of course.
"I don't feel comfortable because I can't change it at the moment. But I know what to do."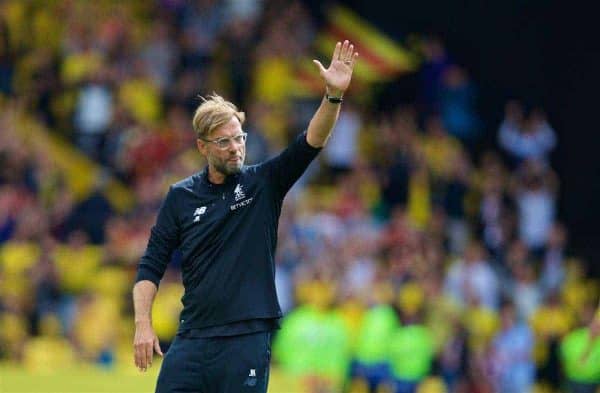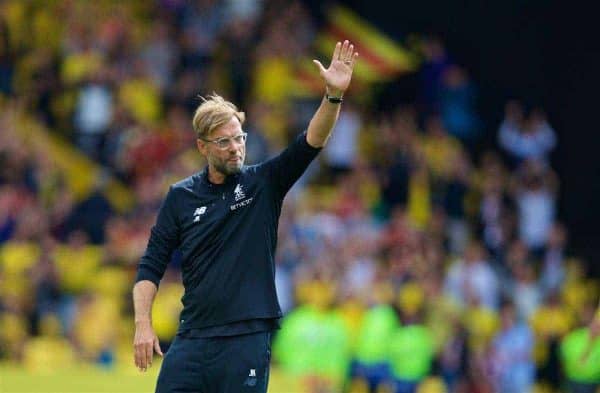 Southampton centre-back Virgil van Dijk remains a priority target, and with the Netherlands international handing in a transfer request last week, a bid may be imminent.
But Klopp is also looking to add to his midfield ranks before the end of the transfer window, as he revealed on Friday.
"We don't have too many midfield players in the moment who have experience," he said.
"Are we looking still for players? Yes. That is the truth. But we were looking for players before Adam was injured. Now he is injured and Phil is injured so we have two less.
"It doesn't make the situation more comfortable. You cannot be really prepared for situations like this but we have time.
"Everything can happen. But I'm not sure that they will happen. If I were sure, they would probably already be in or whatever. It's still open for business."
The Reds currently have Nathaniel Clyne (back), Adam Lallana (thigh), Philippe Coutinho (back) and Daniel Sturridge (thigh) out injured, underlining the need for added depth.
It remains to be seen which midfielders are on Klopp's radar, though Arsenal's Alex Oxlade-Chamberlain may be an option, and it will be interesting to see if further targets emerge.