We round up the latest Liverpool transfer news and rumours on a frustrating weekend for the Reds, following their 3-3 draw at Watford on Saturday.
Jurgen Klopp's side left Vicarage Road deflated, with one of his goalscorers, Sadio Mane, bemoaning their paltry efforts at stymieing the Hornets' physical approach.
Liverpool now look towards the first leg of their Champions League play-off clash with Hoffenheim hoping that off-field distractions are not hampering their early-season progress.
Here's the latest from the rumour mill, including more on Philippe Coutinho.
Coutinho Urged to "Give the Club Another Year"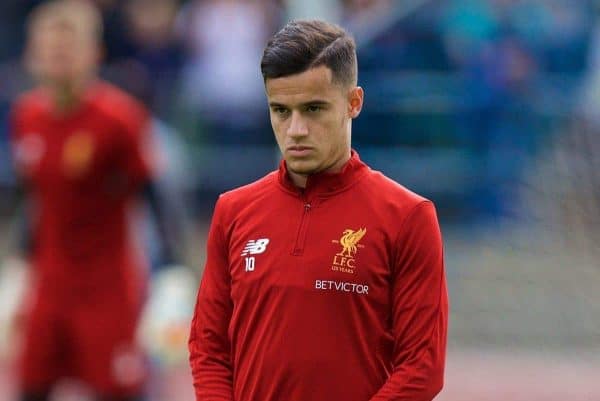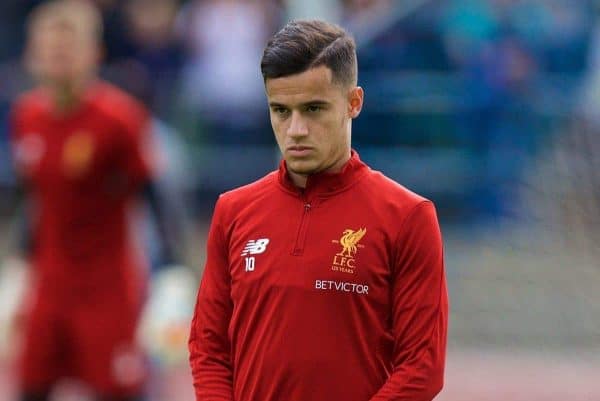 The timing of Philippe Coutinho's transfer request, emailed to sporting director Michael Edwards less than 24 hours before kickoff in Hertfordshire, was brutal.
While the Brazilian reported to Melwood as usual this weekend, undergoing treatment for a back injury, he has already set his sights on Barcelona.
But speaking on BT Sport on Saturday evening, Steven Gerrard argued that the midfielder owes Liverpool "another year."
"At the end of the day he's just signed a five-year deal, the club have been superb to him and made him the player he is," he said.
"You remember he was struggling at Inter Milan. We gave him the chance, we built this player up. The least he can do is give the club another year."
Insigne and Meyer as Coutinho Alternatives?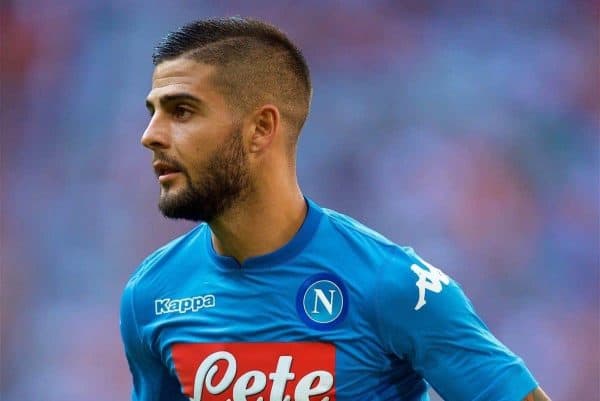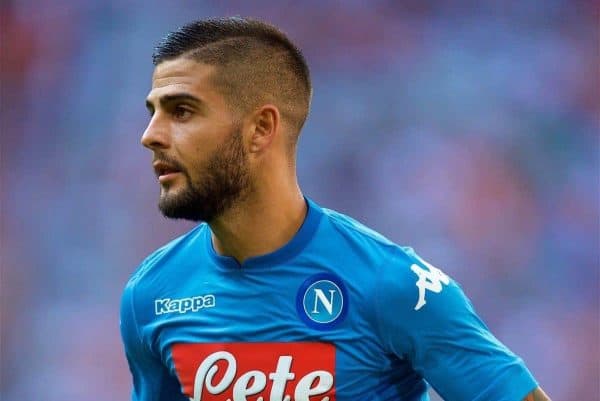 Klopp was less emphatic as he addressed the situation after Liverpool's stalemate in Watford, stressing that the matter had been left in the hands of the club's owners.
And if reports in the Mirror are to be believed, the German is already planning for life without his No. 10.
They claim that Liverpool will launch a £60 million bid for Napoli playmaker Lorenzo Insigne if Coutinho is sold, despite the Serie A side's reluctance to part ways with the 26-year-old.
Furthermore, it is suggested that, if that move failed, Klopp's second choice would be Schalke midfielder Max Meyer.
The Germany international's contract expires next summer, and having previously spoken of his admiration for Klopp, would make a strong addition to the Reds' ranks.
Reds Won't Sell Can to Juventus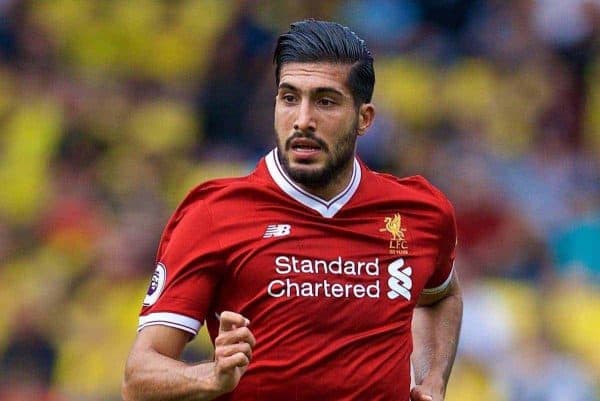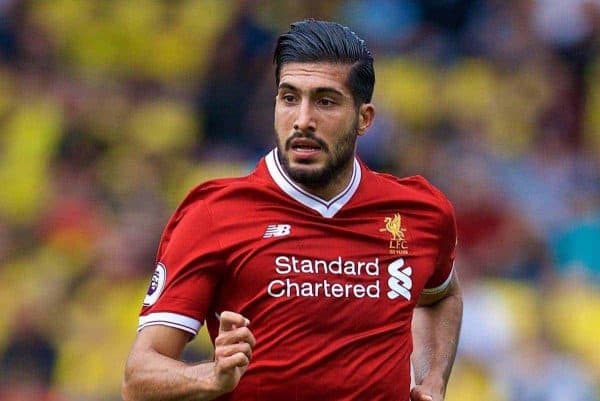 Coutinho is not the only key player with a question mark over his head on Merseyside, with speculation enduring over the future of Emre Can.
Like Meyer, Can has just one year left to run on his current deal, and despite lengthy talks with Liverpool is yet to agree an extension.
But the Mirror have reiterated that, despite Juventus' interest in a £23 million move for the midfielder, the Reds would be prepared to keep him and allow him to leave for free next summer instead.
Can is said to be seeking a contract worth £100,000 a week, but that is not the issue reportedly stalling negotiations, with "other contractual demands" cited.
The 23-year-old played the full 90 minutes in Saturday's draw at Watford, and produced a solid display in an otherwise abject midfield.
Ward Seeking Assurances Over Reds Role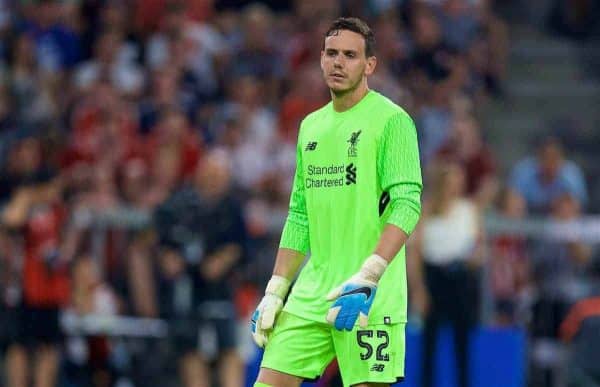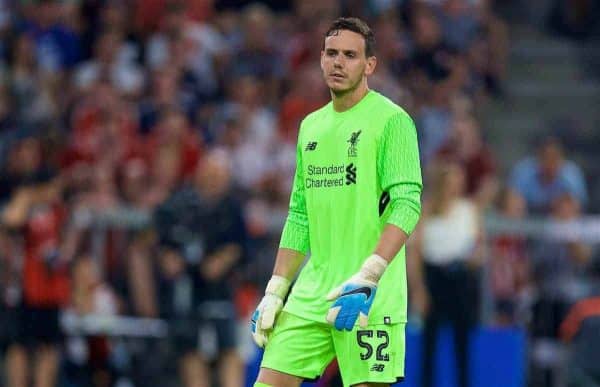 Left out of the matchday squad for the trip to Vicarage Road, Wales goalkeeper Danny Ward currently stands as Klopp's third-choice option.
"In this moment it is Simon one, Loris two and Wardy three," the German told LiverpoolFC.com before the game. "[But] that is not a decision for the next 20 years."
Having played a key role in sealing Huddersfield Town's promotion to the Premier League on loan last season, it will have been frustrating to watch the Terriers win 3-0 at Crystal Palace without him.
Huddersfield attempted to sign Ward on a permanent deal earlier in the summer, with Klopp vetoing the move, but according to the Mail, the 24-year-old may be forced into action.
They claim that Ward "is anxious to seek assurances" over his future, and suggest that "a deal may be reached [with Huddersfield] where the Anfield club have a recall clause."
Liverpool Vying For 'New Andy Carroll'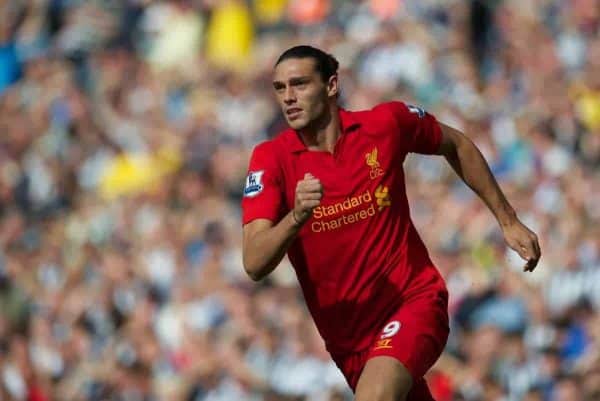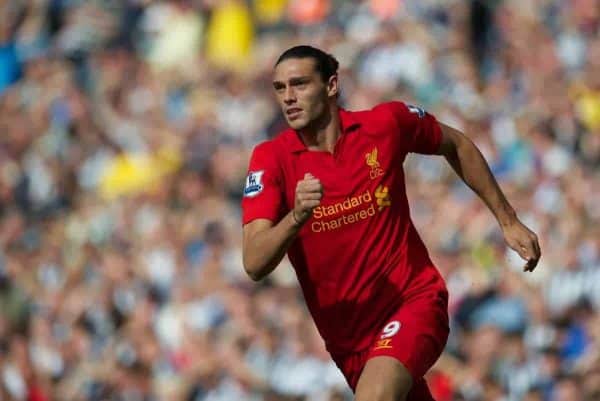 Finally, the Reds have been surprisingly linked with a move for Hartlepool United teenager Connor Simpson.
The Mirror have claimed that "Liverpool and Newcastle are leading the chase" for a player they have dubbed "the new Andy Carroll."
This is said to be due to Simpson's "bustling style," and with the striker yet to sign a professional contract with Craig Harrison's side, he would be available for a relatively low fee.
However, it has seemingly been forgotten that Liverpool are currently banned from signing academy players from English sides until next summer.