A productive summer in the transfer market sees Everton full of confidence going into 2017/18, but will this be another false dawn?
When we play them: December 9 (home); April 17 (away)
Last season: Won 3-1 at home; won 1-0 away
Having comfortably finished seventh last season, Ronald Koeman's job now is to get Everton closer to the runaway top-six.
Liverpool's Merseyside rivals haven't hung around this summer, making a number of good signings that should strengthen their starting lineup noticeably.
Wayne Rooney is the most high-profile of those, but while the former Man United will have his moments, the likes of Jordan Pickford, Michael Keane, Davy Klaassen and Sandro Ramirez are likely to be more effective.
There is an over-confidence among the Everton fanbase, however, with their new buys still not world-beaters, and those above them also strengthening greatly.
Talk of them finishing above the Reds is rife, but the jury is still out on how strong they will be, despite an undoubtedly successful summer to date.
Everton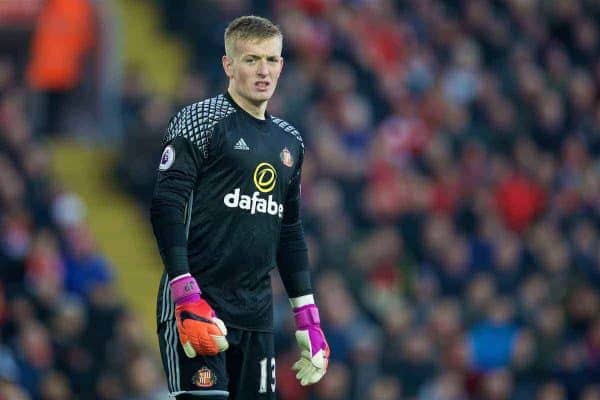 Players IN: Nathangelo Markelo, Davy Klaassen, Henry Onyekuru, Jordan Pickford, Michael Keane, Sandro Ramirez, Boris Mathis, Josh Bowler, Wayne Rooney, Cuco Martina, Lewis Gibson, Anton Donkor (loan).
Players OUT: Tom Cleverley, Gerard Deulofeu, Arouna Kone, Conor McAleny, Romelu Lukaku, Aiden McGeady.
Best XI: Pickford, Coleman, Keane, Jagielka, Baines, Gueye, Schneiderlin, Davies, Klaassen, Mirallas, Rooney.
We spoke to The Football Pink to get their thoughts on Everton's upcoming season, and Liverpool's chances of success.
How optimistic or pessimistic are you for the new season, and why?
I'm reasonably optimistic, although I'm not getting carried away as a lot of Evertonians are. It takes time to bring in this many signings and make them all gel into a cohesive team.
While I won't miss Romelu Lukaku, we were so reliant on his goals and we played totally with him in mind. We need to develop new patterns of play to compensate for that.
Patience is the watch word for this season. Having said that, I will expect some improvement in league and cup form compared to last year.
What are your aims for the season?
Realistically, it's to close the gap on the top six ahead of us. We were comfortably the best of the rest last season but there was still a yawning chasm between us and the Champions League spots.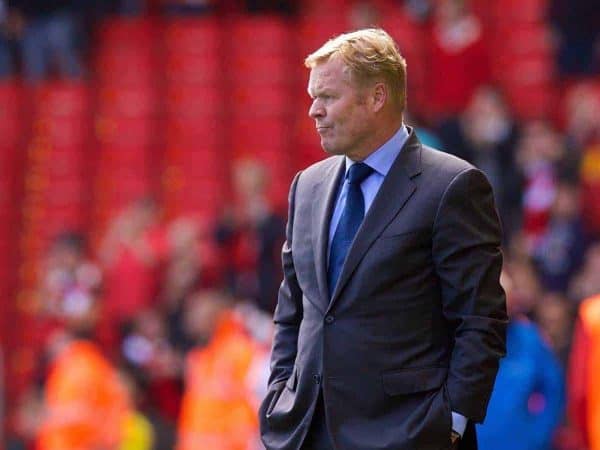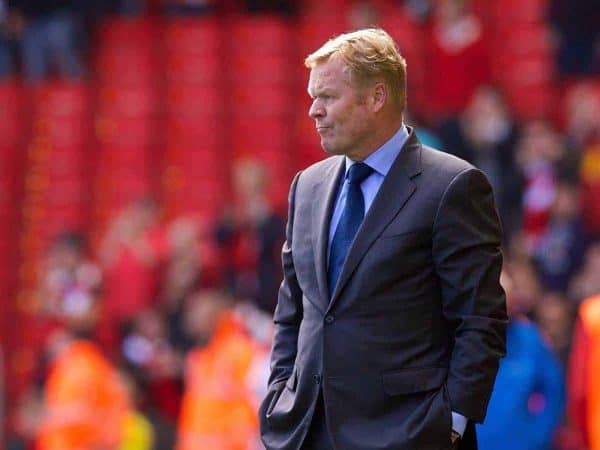 It would take some doing to totally close that gap in just one season. We might not make the top-four this year, so in the Premier League I'd accept fifth or sixth with the caveat that we get closer and more competitive with the top six.
I want to see us get deep into the knockout stages of the Europa League, although it's probably harder to win than the Champions League, such is the depth of quality in the tournament now.
And any kind of showing in the domestic cups are a must after last year's tame efforts.
Anything else that's new for you this summer?
With any luck we will see the emergence of Jonjoe Kenny while Seamus Coleman is injured. The young lad was consistently England's best performer throughout the whole of the U20s World Cup win during the summer.
The rest of our U23s side have the potential to be Premier League quality in the coming years – it's a very exciting time for the academy.
Goodison Park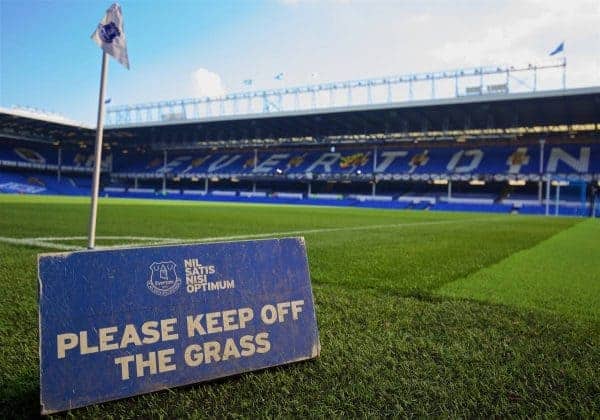 Capacity: 40,157
Away fans' pubs: Any on the red side of Stanley Park!
One piece of advice for visiting fans: 'Enjoy' Goodison while you can. It won't be around much longer. I know everyone complains about it (even us) but there are so few stadia like it, especially in the Premier League. The last connection to a bygone era.
Liverpool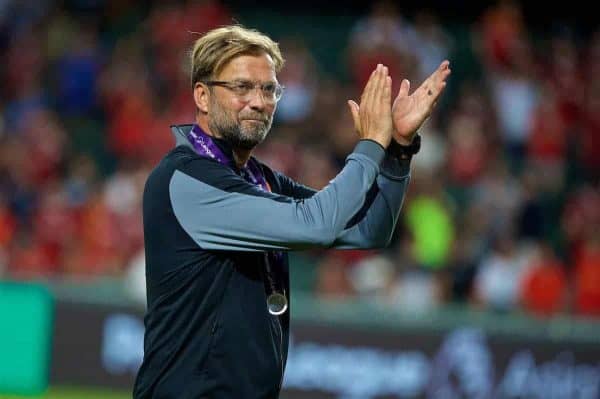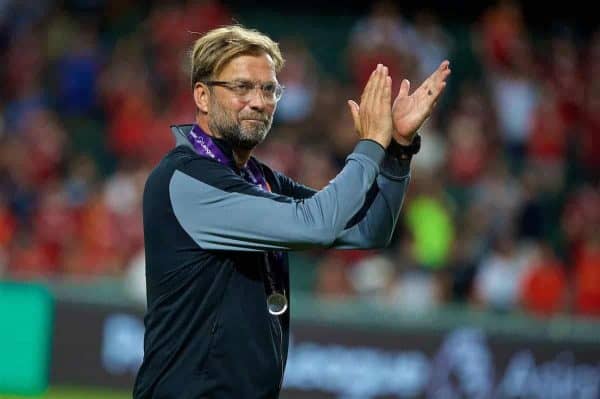 How do you rate Liverpool's chances heading into the season?
It depends on who else you can bring in during the transfer window.
Mohamed Salah is not enough and I don't know enough about Naby Keita (should you get him) to say how good he is or could be.
I still see you finishing top-six, perhaps even top-four, but as for a shot at the title or the Champions League, I just can't see it.
Is this a Reds side you genuinely believe Everton can topple in 2017/18?
I think we're going to be a lot closer for a few reasons.
Can Liverpool maintain their form over a whole season or not? Last year started so well but tailed off. The squad simply wasn't big enough or good enough and, at time of writing, you still need to make another couple of signings.
You've also got the Champions League this time around and the big imponderable is whether you can cope with that added to your plate.
Personally, I think that's going to negatively affect your league form compared to last season. As for us, we have European competition too, but with a raft of decent signings and lots of excellent young players who will fill the gaps when needed, I think we are well equipped to handle the extra workload and expectancy.
You might still finish ahead of us, but it's going to be a lot closer.
Predictions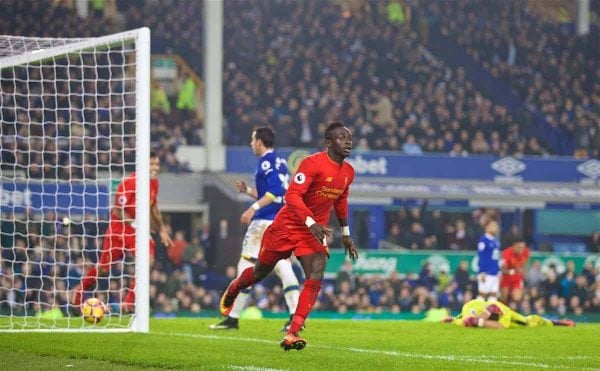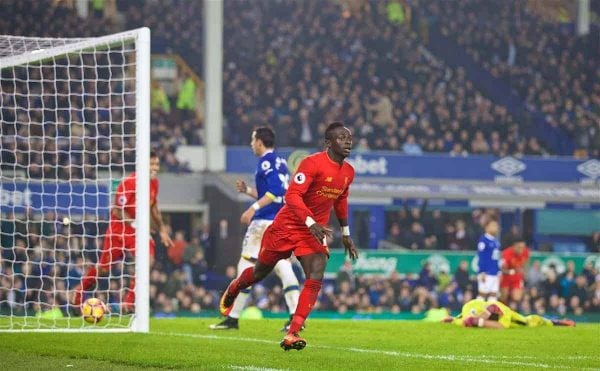 TIA's Everton Predicted Finish: 7th * Average of the TIA writers predictions.
Where The Football Pink says Everton will finish: 6th
Where The Football Pink says Liverpool will finish: 5th