Philippe Coutinho will now be forced to backtrack on his attempts to leave Liverpool, with Barcelona giving up on signing the midfielder.
The 25-year-old had set his sights on a move to the Nou Camp, handing in a transfer request on the eve of the Premier League campaign.
Coutinho has not featured for the Reds since the 3-0 win over Bayern Munich in pre-season, with an alleged back injury keeping him out of competitive action.
Barcelona saw all three of their offers for the Brazilian rejected out of hand, with the latest a derisory package worth £82.2 million up front, and a further £32 million in add-ons.
Now, according to multiple reports, the Spanish side have "belatedly accepted" that "no sum of money would have prompted a change of heart" from the Reds' hierarchy.
And with Coutinho telling Liverpool "he didn't want to play for the club again," following counsel from his agent, Kia Joorabchian, the No. 10 finds himself in a difficult position.
Brazilian publication Estadao write that Barcelona "manipulated" the playmaker into forcing a move.
While sources close to Coutinho are said to have insisted that "he never had the will to not play for Liverpool but had to follow his representatives' instructions."
You can almost hear the vehicle reversing.
Coutinho is expected to come back into the fold after the international break, when he will join Tite's Brazil squad for clashes with Ecuador (September 1) and Colombia (September 5).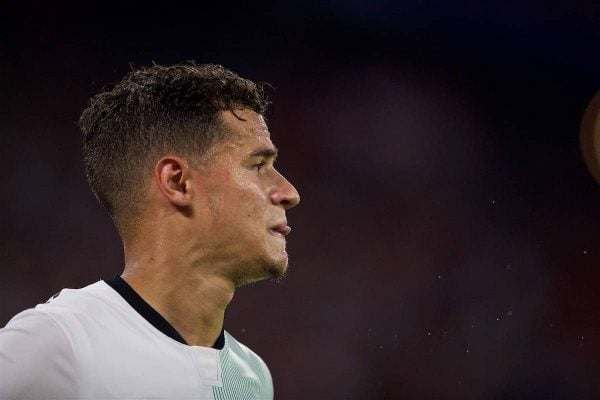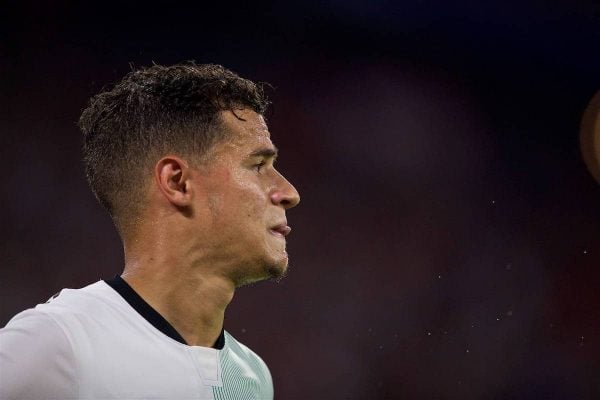 Having previously served as the model professional, Coutinho's stance this summer has been surprising, and that he was seemingly unable to think for himself is a damning indictment of his character.
On a wider scale, it highlights the lack of autonomy in the modern footballer's makeup.
Coutinho has, however, continued to report to Melwood for 'treatment' throughout his push for a departure.
And the Echo report that "Liverpool believe that he will accept his fate, knuckle down and commit himself fully to the cause."
Speaking after Saturday's 1-0 win at home to Crystal Palace, Jurgen Klopp hinted that he would consider reintegrating Coutinho "when there is no other decision possible anymore."
The player's agitation for a move could well affect his manager's trust, though, with Klopp previously reported to have been "personally let down" by Coutinho's efforts to leave.
But it is difficult to ignore a talent of the calibre of Coutinho, and the hope will be that he finds a new level of form when he is called back into the Reds setup.