Fernando Torres. Xabi Alonso. Javier Mascherano. Michael Owen. Raheem Sterling. Luis Suarez. These are some of the key names that have departed Merseyside in recent times.
For one reason or another whether it was the pursuit of silverware, money, global recognition, struggles with the media and so on, these players believed their best chance at success was away from Liverpool Football Club. Some have gone on to have tremendous success while others failed to reach the level they had in Red. Regardless of their performance post-Liverpool it is becoming increasingly difficult to continue justifying letting so much premier talent walk out the door.
Liverpool pride themselves on being one of the biggest clubs in world football. Their global brand is among the most recognisable everywhere you go. Yet, the product on the field at times has not lived up to the hype of the Liverpool brand.
Aside from a few valiant title challenges in the last decade, the Reds have been stuck in the muck of mediocrity in the Premier League. Not quite good enough to challenge the top four but not bad enough to sink in the table.
Liverpool fans have watched the likes of Chelsea, Manchester City, Manchester United, Tottenham and even Arsenal splash the cash on marquee players from around the world to strengthen their squads. While Liverpool has done some decent business over that time bringing in players from smaller clubs such as Southampton.
One of these bargain deals came in the form of a diminutive Brazilian in the 2013 January transfer window from Inter Milan. At the time, Liverpool brought him in for a very reasonable £8.5 million. Looking at it now that has turned into one of the best bargain buys in club history.
Philippe Coutinho has been at the heart of the Liverpool evolution ever since. While inconsistent at times, his unbridled talent would always find its way to the forefront.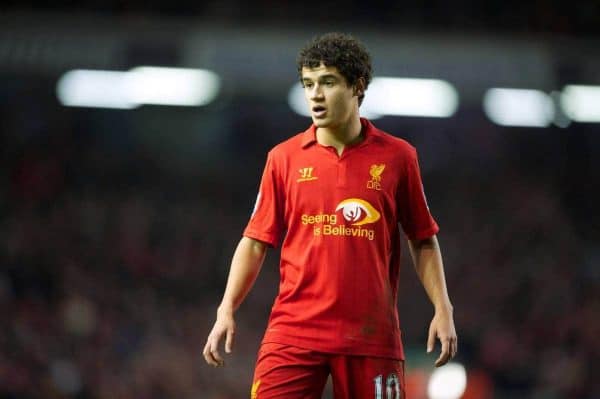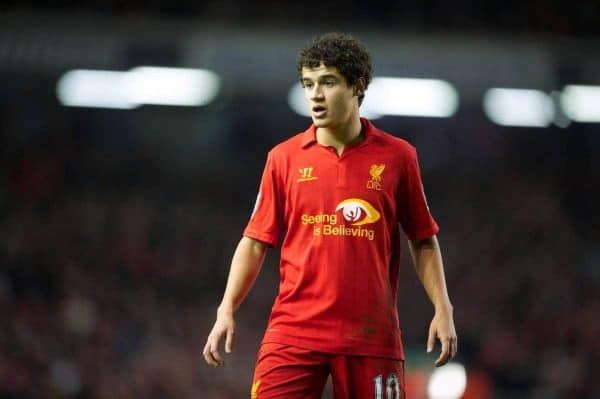 The arrival of Jurgen Klopp has only seen his game reach new heights. Whether it's playing out wide, centrally or even in a deeper holding role, Coutinho thrived in the new Liverpool setup as he tallied 13 goals and seven assists during the 2016/17 league campaign that saw Liverpool grab a fourth place finish and (hopefully) Champions League football.
While there were others such as Sadio Mane and Roberto Firmino that played huge roles in last season's relative success, nobody could deny that Coutinho was the dynamo in the side. Whenever he was on the ball fans would come alive because they know there is the distinct possibility that something amazing will happen.
Having secured a return to Europe's elite, many fans and pundits alike felt this was going to be a summer of reinforcements that would see Liverpool finally open the chequebook in order to bring in high-end talents.
It started slow but Liverpool did eventually break the clubs transfer record fee to bring in the mesmerizing Mohamed Salah from Roma. Most of the footballing community viewed it as a great addition for a club that was finally trying to keep its place in the upper echelon.
Klopp also secured the services of a true left-back in the form of Andy Robertson from Hull at an extremely reasonable price in today's market. Young forward Dominic Solanke arrived from Chelsea on a free transfer and he has shown to be a steal as well. Looking at these three arrivals one would think Liverpool have been doing great business.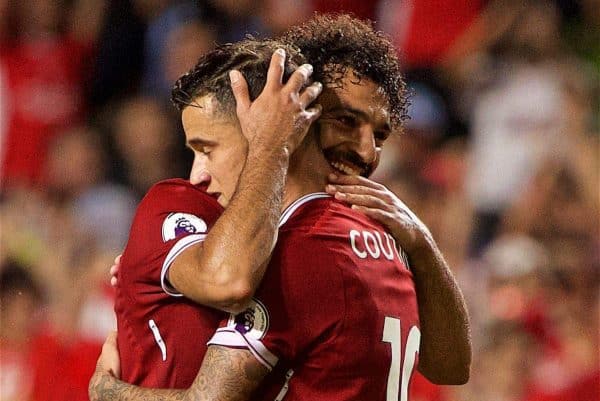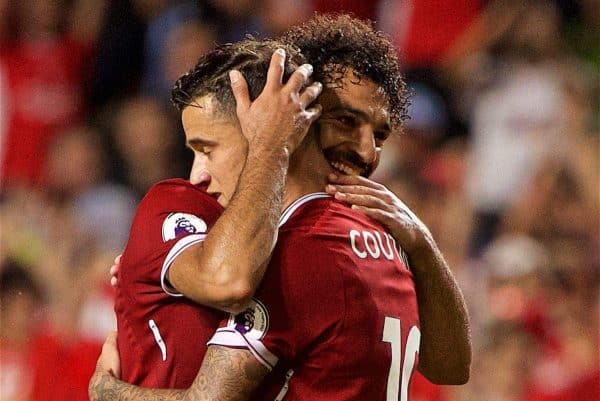 However, the rest of the summer has seen the Reds hone in on only two targets, Naby Keita and Virgil Van Djik. While the latter might still happen after he handed in a transfer request, Liverpool's pursuit of Keita fell on deaf ears at RB Leipzig. Who could blame them? Keita was a crucial aspect to their sides surge to a second place finish in the Bundesliga. If we put ourselves in the shoes of a Leipzig fan or on their board, would we want him sold? Of course not.
I'm not upset with Leipzig for holding onto one of their key players because they want to continue to grow their side and push it to new heights in the Champions League. What upsets me is during the entire Keita saga Klopp would say things such as they are "lucky" they are in a position where they don't have to sell.
It's very interesting that once Neymar made his earth shattering move from Barcelona to PSG that Klopp quelled any idea of moving Coutinho to replace him at Camp Nou. We all felt comfortable because he had signed a long-term contract and Klopp was taking the same stance as Leipzig, as he rightly should have.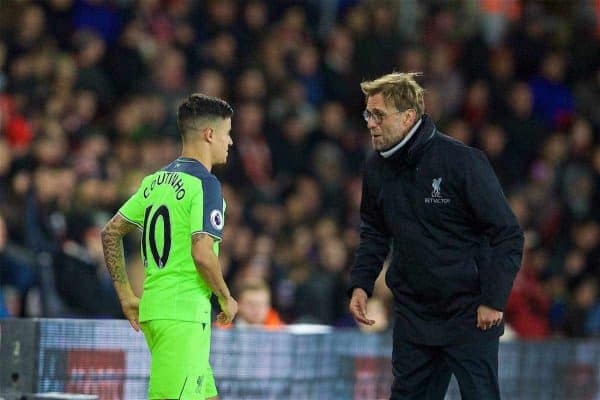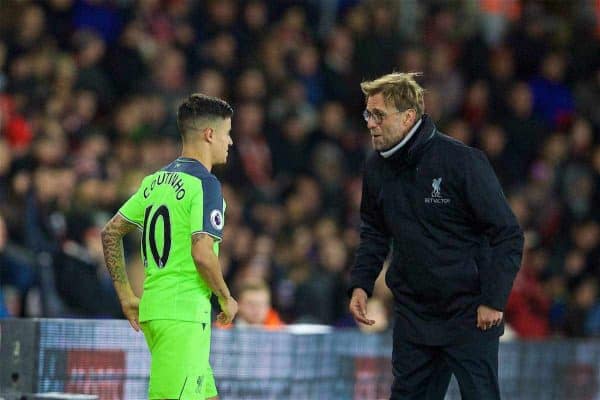 Unfortunately, Leipzig could say no to Liverpool because the Reds at present moment offered more of a lateral move for Keita. Liverpool, on the other hand, have Barcelona swooping in. It's common knowledge that once a player finds out they are wanted by a Barcelona or Real Madrid, the time clock usually begins ticking on their departure.
Despite watching a pre-season of scintillating attacking football that has seen Coutinho and new boy Salah form a tantalizing partnership it is widely accepted that Barcelona will get their man eventually.
It's been claimed in South America on Tuesday that a £82 million fee has been agreed (take that with a huge pinch of salt, mind you). While it is an incredible bit of business based on what we purchased him for, you can't put a price on the impact of losing him would have.
Many players have spoken out that the main reason Liverpool finished seventh in the Premier League the season after Xabi Alonso's departure was directly because of his absence. The old cliché you don't know what you got until it's gone holds true in that circumstance and I fear the same could happen here.
Yes, even if Liverpool allow Coutinho to move the club still has talent. The aforementioned Salah, Mane, Solanke and Firmino are joined by Daniel Sturridge, Adam Lallana and Divock Origi. However, Lallana is out three months injured. Sturridge hasn't shown the ability to stay on the field consistently over recent years.
While impressive, Solanke isn't ready to shoulder the load. Origi has been solid in limited action, during his tenure at Anfield but does not instill supreme confidence in his game.
One might not be as worried if Liverpool had a proven track record of attracting top talent and paying top dollar for them. If I knew Liverpool could turn this Coutinho money into a top flight player the same way Barca might flip Neymar's cash for Phil I might be more open to the move.
Regrettably, the failed pursuit of Keita this summer joins the list of countless other marquee names being teased to Liverpool fans only to see them join a Bayern, Chelsea or any number of other clubs.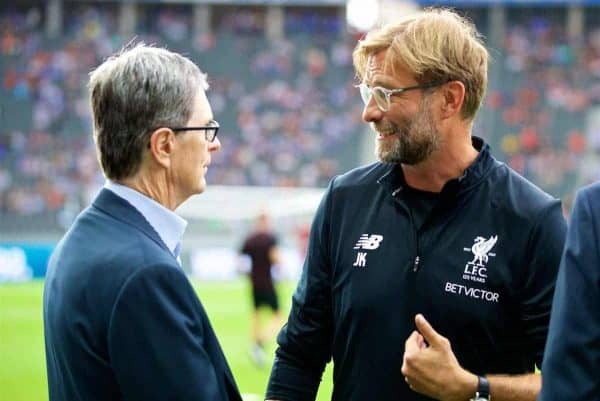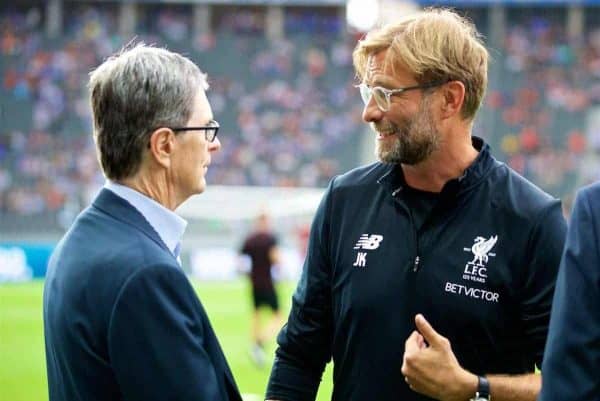 Yes Liverpool have youthful talent and the revolution could very well still be on going forward. Nevertheless, a club the magnitude of Liverpool cannot continue to be a feeder to the likes of Real Madrid, Barcelona, Chelsea and Co.
Periodic appearances in the Champions League might be the ceiling for a club that can't keep hold of its top players. The Liverpool project that Klopp is overseeing will not be finally complete until the Reds are once again the hunters in the transfer market instead of the hunted.
The loss of a talent like Philippe Coutinho would be a very tough pill to swallow, but as they say no player is bigger than the club. However, the club needs big players to maintain its status.