Ahead of Steven Gerrard's first season as Liverpool U18s manager, we preview another productive campaign for the young Reds at Kirkby.
In recent seasons, there has been little outside focus on the Reds' U18s ranks, but the arrival of a show-stopping name has put paid to that.
Gerrard's appointment as U18s manager will increase the spotlight on Kirkby, though he will insist that there should be no added pressure on his young charges to perform.
Nevertheless, 2017/18 promises to be another intriguing one for the young Reds, as established names continue their development and those stepping up from the U16s look to make a mark.
So what can we expect from the U18s this season? Here's all you need to know.
The Manager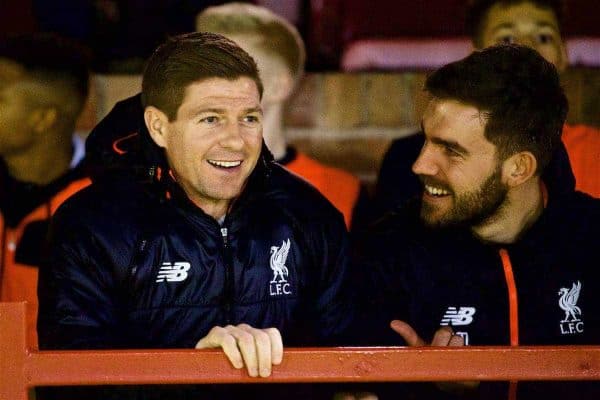 After returning to Liverpool to take up a wide-ranging academy role in February, Gerrard was announced as the Reds' new U18s manager in April.
Taking over from Neil Critchley, who has adopted the vacant role of U23s manager, the legendary former Reds captain will embark on the next step as he progresses as a young coach.
Gerrard's ultimate goal will be succeeding Jurgen Klopp in the first-team dugout, but for now he will be cutting his teeth at Kirkby, priming Liverpool's next generation for a bright future.
"The big picture and the most important thing is to try and get individuals ready for the first-team setup and even before that get them ready for Neil Critchley's U23 squad," he explained.
"If they are not mentally tough and physically tough when their name is called up, they are going to fall short and be back down in this squad as quick as they went up."
Gerrard has been eager to stress the importance of commitment in order to progress at youth level.
And Liverpool's U18s couldn't hope for a better role model than the ex-England midfielder, who made 710 appearances for the Reds in a hugely successful 17-year stretch.
Gerrard's Squad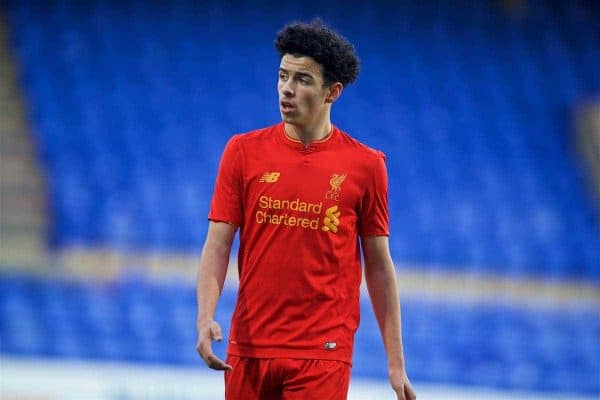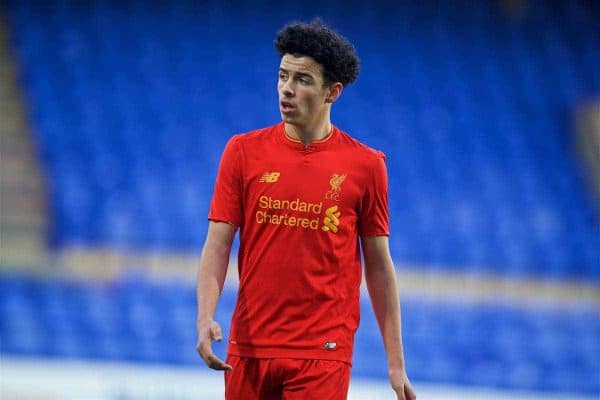 The nature of academy football ensures Gerrard's squad will be constantly changing, as many players divide their time between the U18s and the U23s.
But a 23-man squad was present for a photocall at Kirkby at the beginning of August, providing a rough outline of the group at the 37-year-old's disposal in 2017/18.
Among those were highly rated defenders Rhys Williams and Neco Williams, as well as versatile Scouse duo Adam Lewis and Liam Coyle.
There will be high hopes for Luis Longstaff, Curtis Jones and Paul Glatzel, while Liam Millar and Glen McAuley provide dependable firepower as Gerrard's key strikers.
The new season provides an opportunity for Okera Simmonds to find consistency, as the 17-year-old continues to mature in a wide-ranging role at the academy.
New signings Patrik Raitanen, Emeka Obi, Edvard Sandvik Tagseth, Yasser Larouci and Dal Varesanovic are likely to be involved, too.
Likely Liverpool U18s Squad
Goalkeepers: B Williams, Atherton
Defenders: R Williams, N Williams, Lattie, Boyes, Clayton, Driscoll-Glennon, Lewis, Raitanen, Obi
Midfielders: Coyle, Sharif, Longstaff, Jones, Dixon-Bonner, Turner, Hunter, Tagseth, Varesanovic
Forwards: Millar, McAuley, Simmonds, Camacho, Glatzel, Blair, Griffiths, Larouci
Key Fixtures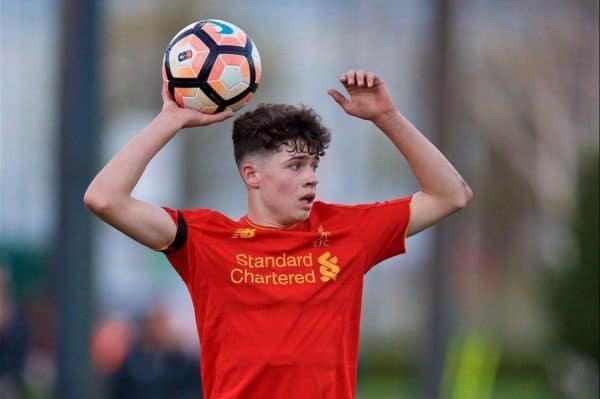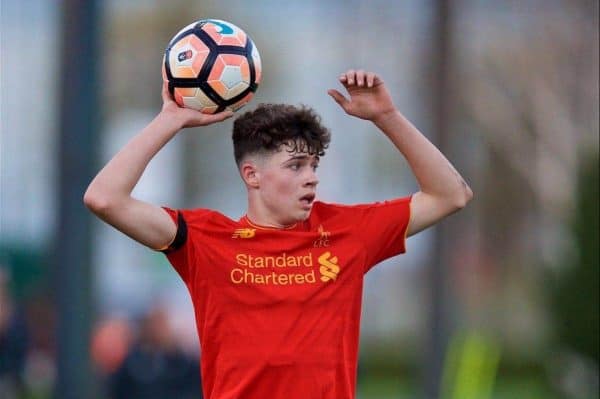 The young Reds kick off 2017/18 away to Derby County on August 11, as they look to improve on last season's third-placed finish in the North Division of the U18 Premier League.
Their opening home game, to be held at Kirkby, comes against Blackburn Rovers on August 19, while the first Merseyside derby of the season also comes in Reds territory, on September 22.
A trip to rivals Man United comes on December 9, while Gerrard's side will have to wait until next year before they get to sink their teeth into last season's league leaders Man City, on March 3.
Fittingly, the final game of the U18s' initial league campaign comes at home to United on April 20.
They will be hoping, however, to seal a top-four finish in the North Division to secure progress to the second league stage where they can vie for a place in the following season's UEFA Youth League.