Liverpool were defeated by a typically stubborn Atletico Madrid side, and there were a few tasters of things to come this season.
Liverpool 1-1 Atletico Madrid
(Atletico win 5-4 on penalties)
Audi Cup, Allianz Arena
August 2, 2017
Goals: Firmino 83′ (pen); Bare 33′
---
Ward in Contention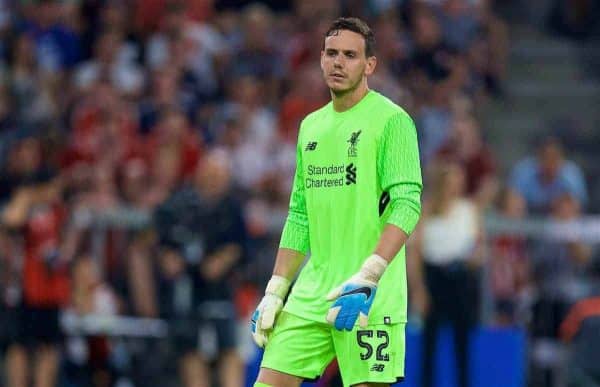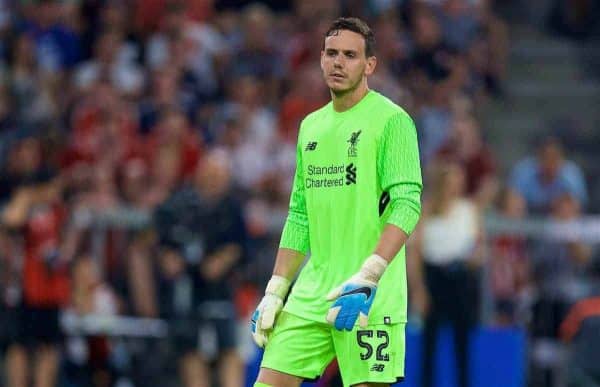 Welsh stopper Danny Ward made his first appearance for Liverpool since a 3-1 defeat at Swansea in May 2016.
Jurgen Klopp has said that all three goalkeepers will get a chance to take the No. 1 spot this pre-season, but Ward has missed out so far due to injury.
"We have three goalkeepers and they can all show what they are able to do, and then we will see who will start," he said in July.
This was his chance, and he took it well.
An excellent close-range save from Angel Correa in the first half diverted the ball onto the bar, but when he needed his defence to clear up the rebound they were caught napping in the heavy Munich heat.
His sweeping behind the defence was good on the rare occasion he was called upon to do so, as was his passing.
Another close-range save late on in the game kept the scores at 1-1, and he then had the chance to repeat the penalty heroics which had seen Huddersfield promoted via the Championship playoffs.
He was unable to do so, however, coming up against some well-taken spot=kicks from the Madrid players.
The Simeone Style Guide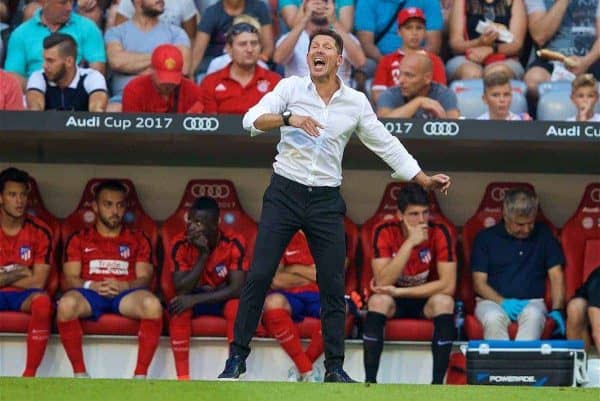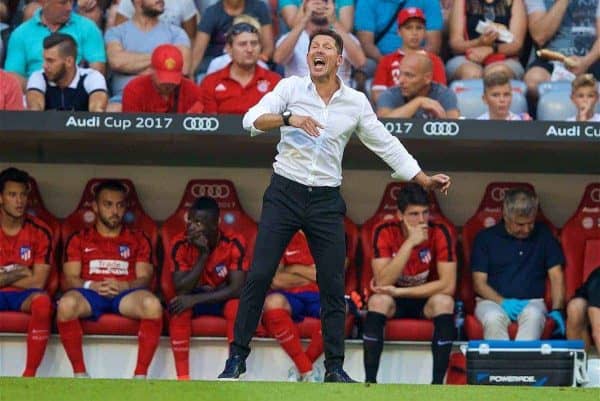 There are many variables which could have contributed to the two contrasting performances seen from Liverpool in this Audi Cup, not least the weather, but the main difference was that Atletico are an entirely different type of opponent to Bayern Munich.
They're tough to break down, well organised, and will absorb attacks with apparent ease as they had done against Napoli in their previous game.
They enjoy frustrating their opposition, and this is the type of side, albeit not of this standard, that Liverpool have often struggled against in the Premier League.
Diego Simeone's men set up in a very compact 4-4-2 formation. It's one which needs incisive play through the middle, and adventure from the full-backs. In the first half, Liverpool had neither.
While Andrew Robertson offered more from the left in the second period, almost forcing an own goal with a teasing cross, Atleti continued to revel in the art of defending.
If the teams meet again in the Champions League, Klopp's side will have to be savvy, full strength, and at full throttle if they're to break them down.
Robertson Stakes a Claim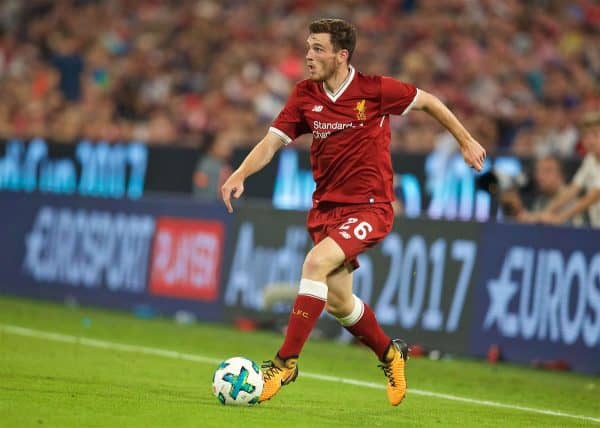 After an indifferent first half, vice-captain James Milner was withdrawn and replaced by new signing Robertson.
Immediately the team had more balance and comfort down the left and, as mentioned above, this was important to break down Madrid's two narrow banks of four.
His crossing from his flank was varied both in its style and effectiveness, but none were kicked out of play and most found team-mates, which is an improvement for Liverpool in this position.
There's still the feeling that the Scotsman will be behind Milner in the pecking order, but this will be due to the No. 7's standing in the dressing room as opposed to any superior ability.
Either way, with Alberto Moreno likely to be heading for the exit despite his good performance against Bayern, Robertson will be an important part of the first-team squad this season as the club aim to compete on four fronts.
Penalty Practice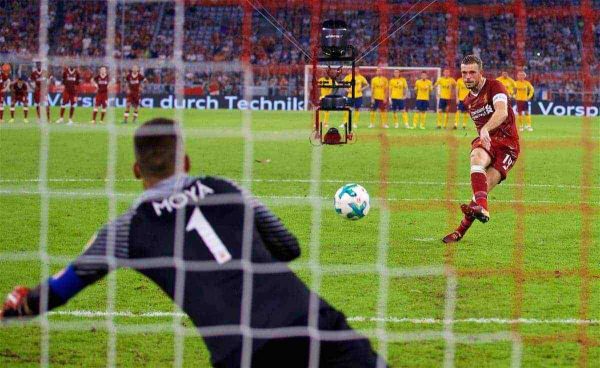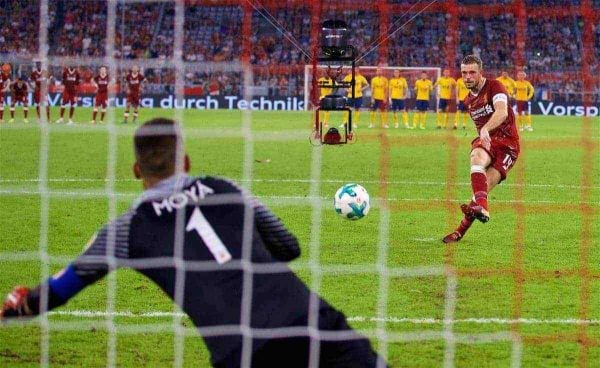 While Liverpool were eventually defeated in the shootout, it will be good experience for a team who will be in three cup competitions during the coming season.
Usual penalty taker Milner had already been substituted, so this was a chance for others to step up and practice their spot-kicks in a semi-competitive environment.
Divock Origi, the increasingly impressive Ryan Kent and Marko Grujic all despatched their kicks with aplomb, especially the latter, who stroked it coolly down the middle.
Roberto Firmino steeped up first to add to his earlier effort from 12 yards which gave his side the equaliser in the second half.
The only miss came from a poor Jordan Henderson effort, but he's not the type of personality to let this bother him going forward; other than the fact he might now practice them every day for the rest of the season.
Business is About to Pick Up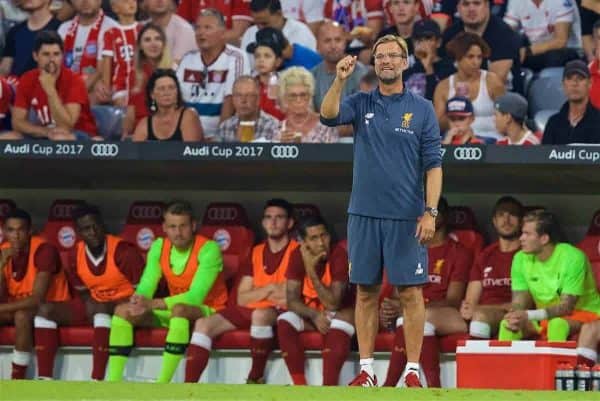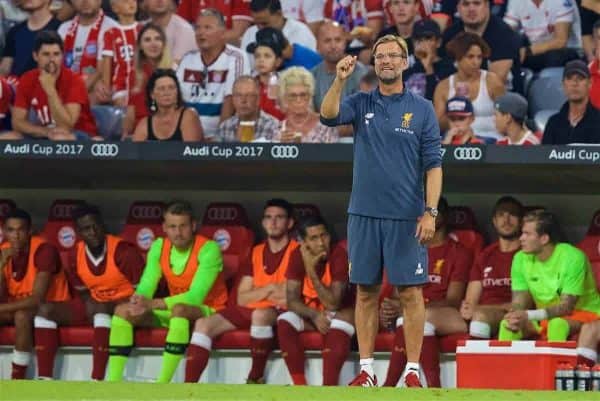 Liverpool have one more pre-season friendly remaining before they need to stat firing on all cylinders and winning games.
There are still a few issues to iron out, and these will need to be sorted in time for the first game against Watford on August 12.
An injury to Nathaniel Clyne means there is an opportunity for one of Joe Gomez or Trent Alexander-Arnold to start the season at right-back, and good displays could make that spot their own for the rest of the campaign.
Elsewhere, the club have so far failed to use the transfer window effectively to improve the side at centre-back, meaning that any new player, should they sign, will not have had chance to embed themselves into the side alongside Joel Matip for the start of the season.
There is also the issue of Champions League qualification, and while Liverpool are seeded and likely to be favourites for their tie, it's imperative that they win it.