The media bemoaned Liverpool's failure to learn lessons as the Reds dropped crucial points against Burnley at Anfield through familiar failings.
The Reds' winless run extended to three games as Jurgen Klopp's side were held to a 1-1 draw after failing to turn dominance into goals.
Scott Arfield handed Burnley a surprise lead on 26 minutes, before Mohamed Salah ensured of an almost instant response, equalising on the half-hour mark with an excellent turn and finish.
Liverpool had plenty of time and chances to find a winner but somehow failed to hit the net a second time – capping off what has been a miserable week with another two points dropped.
Here's how the media assessed events at Anfield.
Post-match reports bordered on identical, with the watching journalists all assessing the game as one in which Liverpool fell foul of the same failings.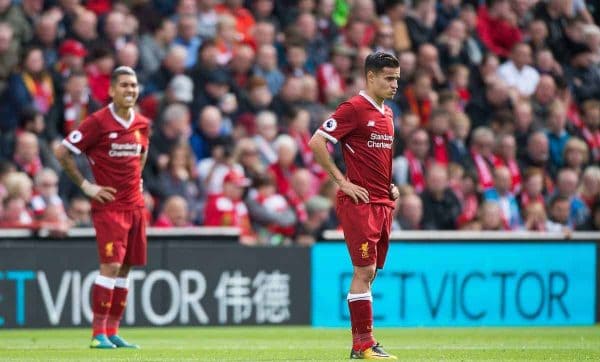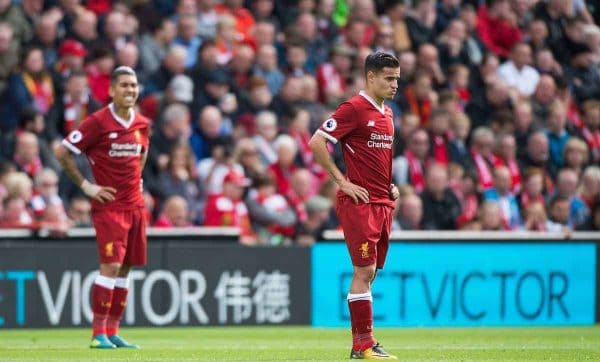 The Liverpool Echo's James Pearce labelled it "groundhog day":
Jurgen Klopp's side treated supporters to a sight they have seen far too often in recent years.

[…]

This was Groundhog Day. Just like against Sevilla in the Champions League in midweek, how the Reds didn't emerge victorious was baffling.
The Independent's Mark Critchley felt the stalemate provided a "microcosm" of the Klopp era:
Jurgen Klopp is closing in on his two-year anniversary at Anfield and though in that time there has been significant progress, his project has been held back by two consistent failings: conceding goals too easily and failing to break down deep-lying defences.

This draw with Burnley provided a microcosm of Liverpool's problems.
The Guardian's Andy Hunter criticised Liverpool's inability to learn lessons:
The lessons the home side are learning in their second full season under Klopp are more difficult to ascertain.
However, reporters offered analysis on how and where exactly Klopp's side went wrong at Anfield.
The Mirror's David Maddock was critical of Liverpool's lack of ruthlessness in front of goal:
Perhaps a simpler way would be for their attack to be more ruthless in killing games off when they have the chance.

[…]

Here, just after they levelled in the first half, the Reds had the game in their grasp, but failed to press the kill button, and Burnley were allowed to escape with parity into the second half.
Melissa Reddy, writing for Goal.com, assessed the Reds' lack of killer instinct as a key problem:
Being so commanding without killing off a game is too much of a distinctive trait for the Merseysiders.

[…]

And as long as that remains the case, Liverpool will continue to promise much, but achieve little.
But Bascombe felt it was the struggle to create clear opportunities that was the biggest issue:
Liverpool were full of combinations and tricks, but often too far from goal.
Oppositely, ESPN's Dave Usher saw a positive improvement in creating chances:
There was not too much wrong with the overall performance and the Reds had little trouble creating chances, which has not always been the case in these type of fixtures. On another day they'd have taken two or three of the chances created and this would be seen in a completely different light.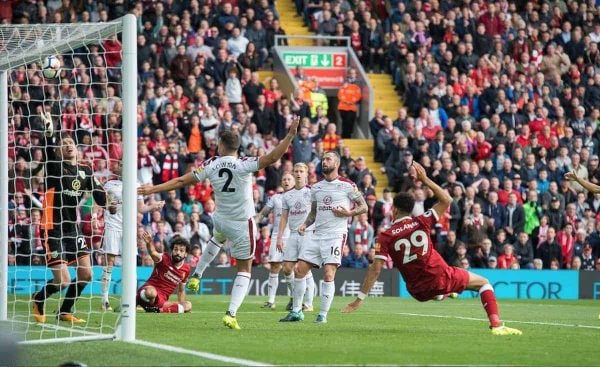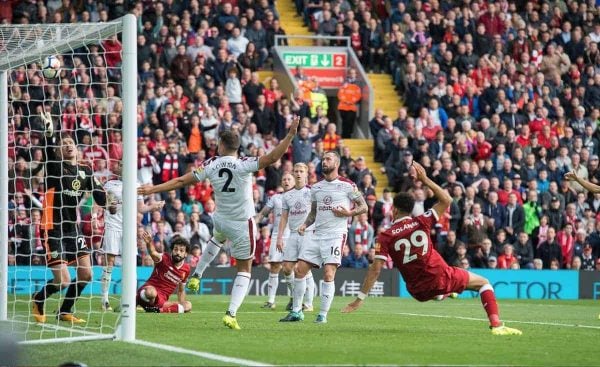 Glenn Price, also writing for ESPN, attributed "continued school boy errors" in defence as crucial:
Their aims for the season could well be plunged into doubt as a result of continued schoolboy errors.

[…]

Liverpool were relatively untroubled for most of the game, but they always find a way to stumble in matches.
Meanwhile, Usher feels Liverpool's defence simply "undermines everything":
The defending continues to undermine everything. Opponents don't need to do anything special to score against Liverpool and Burnley's goal was so easily avoidable.
Interestingly, the Liverpool Echo's Andy Kelly thinks a lack of belief going into games where victory will have to be ground out contributes to the struggles:
There's no huge belief or confidence that in a tight game, in a game of the finest margins, that Liverpool will get it done.

Liverpool are capable of blowing teams away, we know that. But we want to see them win the scraps, do the hard yards, battle it out and get the rewards.
On a similar trail of thought, Price discussed the impact of the groaning Anfield crowd, feeling fans' frustrations are understandable:
Expecting a win, though, Anfield gradually became more irritated and frustrated in the second half — much to the annoyance of Klopp, who became more agitated with the collective groans from the stands.

But it is hard to blame the supporters for the anxiousness when they repeatedly see a match of this type numerous times under Klopp.
There was focus on Klopp's decision to heavily rotate in post-match pieces, with reporters offering mixed views on whether this was a contributing factor to the Reds' failure to claim victory.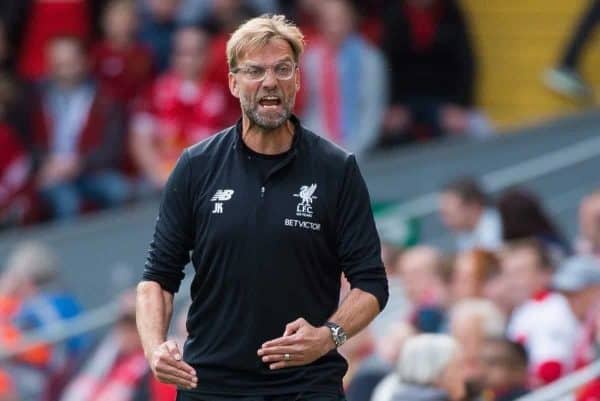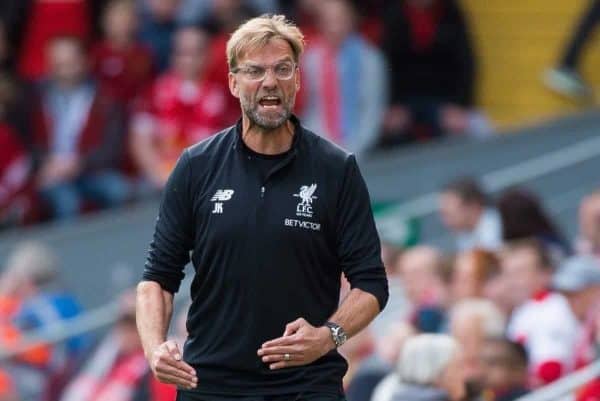 Bascombe felt the rotation backfired, assessing that "understanding" was missing from the performance:
The rotation system the manager believes essential to success was sent spinning.

Mass alterations might be necessary for fresh legs, but they can also be undermining. Players are seeking an understanding as much as rhythm and sharpness to their game.
The BBC's Mike Henson felt Klopp's decision to change his centre-back pairing again proved unhelpful:
A new centre-back combination of Klavan and Matip did little to solidify the Reds rearguard and Chris Wood's presence was enough to distract both in the lead-up to the opener.

It is a failing that continues to undermine Liverpool's free-flowing attacking unit.
But Pearce dismissed the switches as a reason for Liverpool's failure to claim three points:
But this wasn't a case of a disjointed line up rarely spluttering into life. The fact is that Liverpool had more than enough quality out there and they should have won comfortably.
Richard Jolly, for The National, felt the dominance of the display showed the strength in depth Klopp now has:
Similarly, Liverpool could cite the chances as proof of strength in depth after Klopp made seven changes.
Moving onto Klopp's own performance at Anfield, This Is Anfield's Jack Lusby noted the German's slowness in making substitutes:
It can be argued that Klopp could do little to influence the game as, structurally, Liverpool were impressive, simply lacking the quality to kill the game off.

However, he did delay changing the game with his use of substitutes, and Solanke's cameo hinted that the England U21 striker could have delivered the telling blow if given more time.
And taking an opportunity to discuss the squad, Maddock felt Klopp should have signed a specialist "stopper" style defender to use in such games:
One way would be to bring in an out and out stopper, someone who could have cleaned out Chris Wood and the ball during the move from which Burnley opened the scoring (with their first attack btw, which also seems to happen often).
The watching journalists were full of praise for Mohamed Salah for the way the Egyptian tried to deliver in Sadio Mane's absence.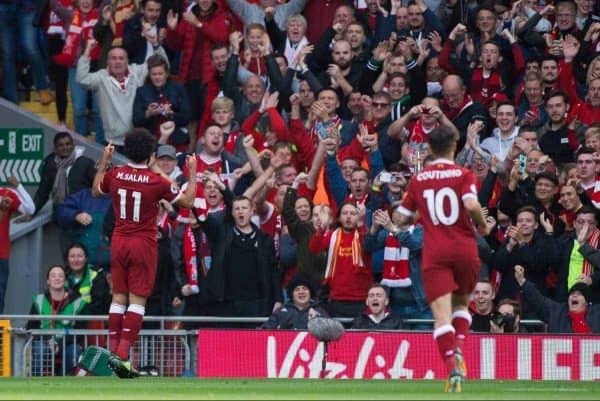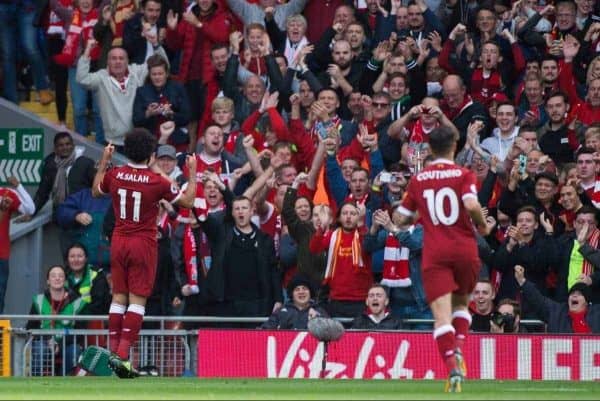 Firstly, Bascombe believes Mane's loss could be more damaging than initially thought:
When Liverpool lost Mane for a month last January, he returned to find his side had fallen off the pace in the Premier League.

With others sprinting out of the starting blocks this season, even the briefest absence of their key player may leave them playing catch-up earlier than expected.
Kelly labelled Salah "easily Liverpool's best player" and feels the Egyptian is proving a bargain:
Yet even at a minimum of £36.9m – we might as well pay the add-ons now too – he's beginning to look like an absolute bargain.

In the absence of Sadio Mane, it was to Salah that Liverpool looked to provide that 'something else' to break down a Burnley defence that was as well-stocked as everyone expected. He was easily the Reds' best player.
Though Salah shone, This Is Anfield's James Nalton pondered whether Liverpool needed more than just the ex-Roma forward to help break defensive opponents:
After a summer when the aim was to use the transfer market to solve this issue, maybe Salah alone wasn't enough.
Turning the focus to other individual performances, Price felt Philippe Coutinho was too eager to make an impression:
If anything, he was trying too hard to repay that support, often forcing the issue too much. There were times when he tried to play through balls through a closed gap, or looking to shoot when a pass would have been more appropriate.
However, Henson praised Coutinho's efforts in trying to take responsibility:
Afforded a deeper role behind the attacking trio of Roberto Firmino, Daniel Sturridge and Salah, he was as industrious as he was inventive.

[…]

Like his team though, his finishing was not good enough to convert pressure into a lead.
Finally, Lusby felt Alexander-Arnold struggled defensively and offensively:
Unfortunately, the academy graduate showed his inexperience, with Alexander-Arnold at fault in the buildup to Burnley's goal and his final ball typically lacking in attack.